The Marshall Rec Center is home to a variety of youth camps and programs for kids of all ages. Our youth camps, such as Healthy Herd, Rec Camp and Kid's Night Out, emphasize developing healthy lifestyles through participation in physical activities. We offer multiple youth fitness programs here at the Rec!
Kid's Night Out
---
Drop the kids off for a night out at the Marshall Rec! They won't even miss you with a full line-up of activities at the Rec. Swimming, climbing, and playing team sports will keep them busy while you enjoy some free time. Dinner is provided and masks are required. Max of 60 kids. Kids Night Out is for children between the ages of 5-12.
Members: FREE
Non-members: $15
Friday 8/27 – Summer Wrap-Up
Friday 9/17 – All Sports
Friday 10/22 – Halloween Party
Friday 11/19 – Escape Room
Friday 12/17 – Disney Movies
Youth Climbing Clinic
---
This clinic is designed for those who have never tried indoor rock climbing but want to learn. The clinic covers a range of skills like belaying, knot tying, and proper equipment use. Student-to-instructor ratios are kept 6:1, so you can be sure to get individual attention. All equipment is provided. Beginners are welcome. Advanced registration is required. Dates coming soon!
Members: $40
Non-members: $60
Youth Fitness Orientation
---
To help young members ages 6-15 learn the basics of proper, effective and safe use of cardio and strength equipment, our Personal Trainers offer private equipment orientations. This complimentary service is available to all current and new youth members. They will learn training techniques to maximize the benefits of their exercise program and review appropriate etiquette and behavior guidelines. Youth fitness orientations are available upon request; reservations must be made at least 72 hours in advance. The sessions last around 30 minutes and are free to youth members. Register at the Pro Shop.
---
Youth Aquatics Programs
---
Learn more about our Swim School group lessons and private swim lessons on our Aquatics page.
---
For more information about Youth Programs, please contact: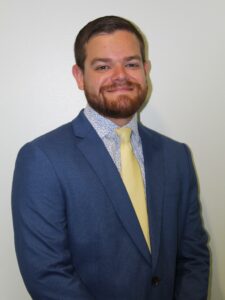 Zach Kula
Coordinator of Competitive Sports & Camps
Email: kula@marshall.edu
Telephone: 304-696-4652