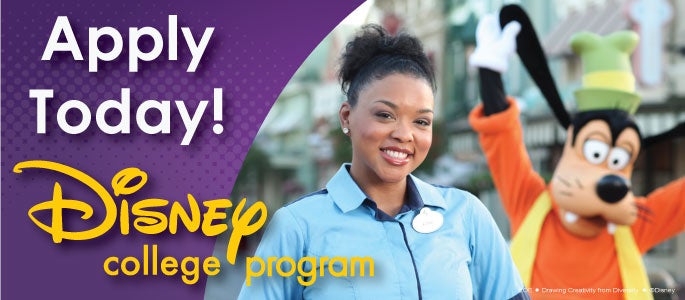 The Disney College Program offers internships in fall (August – December) and spring (January – June). To apply to become a Disney Cast Member students must:
Please note that the application is not available year-round. The application period for fall begins in early February, and the application period for spring begins in early September.
If an offer is extended the student may choose to accept or deny. If accepted, the student is responsible for following up with Disney to fill out the necessary forms, make housing arrangements, etc. All of these steps are completed through a website that Disney provides to students who are accepted into the program.
FAQ's
Disney Internships and Programs Blog A lot of great tips!
Disney College Program Presentation (PowerPoint given in info session)