Welcome to the Marshall family! We look forward to meeting you and welcoming you to our campus. To ensure that you receive all of the important information that you will need as a new student, please plan to attend the following events: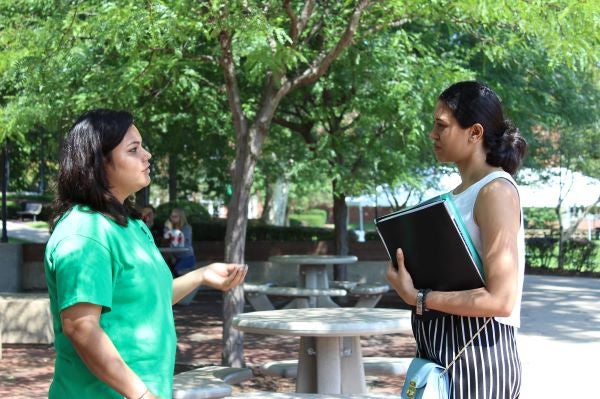 As you prepare for your arrival to Marshall, please take a moment to let us know your plans and familiarize yourself with our campus.
WHEN TO ARRIVE:  If you are a new, first-time freshman student, you are encouraged to attend the Week of Welcome events on August 16-18 and campus residence halls open for move-in on Tuesday, August 15th.  If you are a transfer, exchange, or graduate student, the new International Student Orientation will be held on Friday, August 18th.  Campus residence halls open for transfer, exchange, and graduate students on Friday, August 18th as well.
If your arrival to Marshall will be delayed and you will arrive after the start of classes for the semester, you may request a Late Arrival Letter from our office.
Become familiar with Marshall's Huntington campus and its important buildings, features, and landmarks: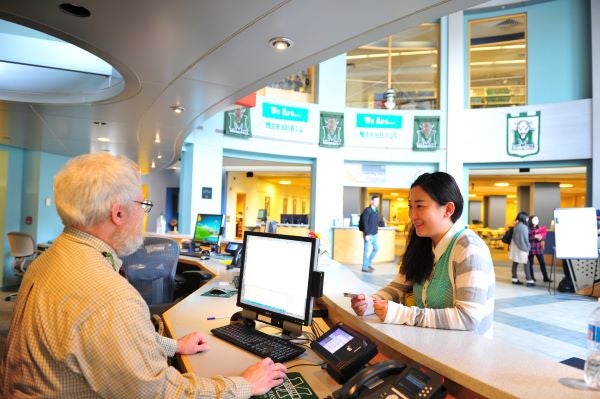 Check-In with ISS and Attend Immigration Session
All new international students are required to check in with ISS upon arrival. Please plan to check in with ISS and attend a mandatory Immigration Laws and Policies Session on one of the following dates:
Fall 2023: Immigration session and check-in will be held on Friday, August 18th during the International Student Orientation.  The time and location will be emailed to you soon, so continue to monitor your MU email account for details.
All students beginning in the Fall 2023 semester are required to CHECK-IN with the Office of International Student Services no later than Monday, August 28, 2023.
Please be sure to arrive promptly at the start of the session. When you arrive to check in, please bring the following items with you:
US F-1 or J-1 visa with the entry stamp received upon arrival to the US
Marshall University I-20 or DS-2019 that has been signed and dated
Don't Forget These Important Items
The Office of International Student Services (ISS) is located in the Gillette Welcome Center. ISS is the place where international students receive assistance with practical matters (like employment, applying for a driver's license, updating I-20s, and immigration questions). You can also receive your mail at ISS. Our address is: Marshall University, Office of International Student Services, One John Marshall Drive., Huntington, West Virginia 25755-1054. Our telephone is 696-6265 or you can send email to iss@marshall.edu.
Students pay tuition and fees at the Bursar's Office located on the first floor of Old Main. You can also contact the Bursar's Office through email at bursar@marshall.edu.
Information about on-campus housing is available in the Residence Services Office.  On-campus housing cannot be guaranteed. A $200 reservation deposit is required of all first time residents. Students who live in the residence halls are required to purchase a meal plan.  You must pay the housing and meal plan fees before you can begin living in the dormitory or eating in the cafeteria.
After you register and pay your tuition and fees, you will need to take your student number to the ID office in Drinko Library. Your picture will be taken, and an ID card will be made for you. The card is used for identification, to check books out of the Drinko Library and obtain free or discounted student tickets to sporting or cultural events. It can also be used as a debit card. It has many uses. Be careful not to lose your ID card if you have meal plan dollars or other money on your card! Someone could find the card and use the money on campus.
There are three cafeterias on the Marshall University campus, located at Twin Towers, Harless Dining Hall and the Memorial Student Center. The cafeterias are available for students living on and off-campus. To purchase your meal plan, go to the Student ID office in Drinko Library. They will provide the hours of operations for using the meal plan. You can purchase one of the various meal plans or you can purchase pre-paid meals in advance. In either case, your ID Card will be magnetically programmed for use in all of the campus cafeterias.
F-1 or J-1 and dependent students must purchase health insurance, unless they can prove, with documentation in English, that they are covered under another equivalent insurance plan. Student Health Insurance information is available in the Office of International Student Services or from our 
website
. Student Health Insurance is to be paid directly to the insurance company.
If you drive a car to class, or if you own a car and live on campus, you must buy a parking permit at the MU Parking & Transportation Office on the corner of 5th Avenue and 18th Street. If you do not use this permit, you could get a parking ticket from the campus police, which will cost you more money. We recommend that new international students not purchase a car until they have lived in the United States for at least one semester and understand the procedures for driving in West Virginia.
You may purchase your books in the MU Bookstore, which is on first floor of the Memorial Student Center. BE SURE TO SAVE YOUR RECEIPT! Sometimes it is possible to buy used books, but you should check with your teacher first. Your instructors may prefer that you buy only NEW books. School textbooks can be expensive; however it can be a waste of your time and money if you buy used textbooks that have all the answers written in them. Look before you buy! Look inside all used books to make sure they are clean. Sometimes, the difference between a new and used book is only a few dollars.
After you receive your ID card, you should go to the Drinko Library, to set up a free e-mail and internet account. You can send and receive electronic mail in MU computer labs. You may also learn to use the computer lab for typing papers, doing presentations, accessing the internet, make a homepage and more.
Your class schedule will show you your buildings and room numbers.
As a full-time student at MU, you are entitled to use the facilities at the Recreation Center. Special features include a basketball arena, secondary basketball courts, racquetball courts, and training rooms, weight rooms, locker rooms and swimming pool for your use.  Make sure to bring your ID card.