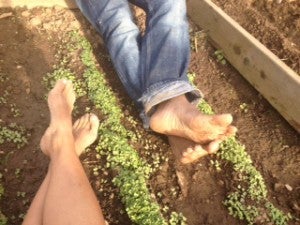 David L. Michael has been the Executive Director/CEO for Huntington WV Area
Habitat
for Humanity since August 2006.  After spending his formative years in Pocahontas County, WV and then heading to Huntington in 1986 to finish his college career at Marshall University, David graduated from MU with a Bachelor of Business Administration degree.  Post college graduation, David's career path has been a mixture of experience in working for both for-profit and non-profit organizations.  David has participated in various leadership development programs including Leadership Ohio and Leadership Tri-State, graduated from the Community Development Institute, graduated from the West Ohio Conference of the United Methodist Church Lay Ministry Academy, graduated from the 2013/2014 Achieving Collaborative Capacity for Executive Success Program through North Carolina State University and
Habitat
for Humanity International, and has been a speaker/panelist at numerous workshops and conferences including
Habitat
for Humanity International's Affiliate Conference in Atlanta,
Habitat
for Humanity of Ohio's Annual Conference in Columbus, West Virginia Housing Conference in Charleston, and the Marshall University Energy Efficiency in West Virginia Conference in Huntington, WV.  David served on the Board of Directors for
Habitat
for Humanity of West Virginia for the six years both as a Director and Board President.  During his tenure at HAHFH, house production and the number of families served has increased annually, energy efficiency has become a matter of daily practice for house construction, and a new state and national award-winning housing program serving formerly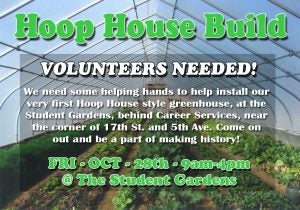 homeless Veterans was started, and still continues, in our community.  David is an active participant and supporter of the 4th Avenue Arts in Huntington, WV and Cross Community Church in South Point, OH.
          The MU Green Lecture Series is a cooperative effort of the College of Business, Aetna Integrated Services, and the Sustainability Department.
Thurs. OCT. 27th –  Sweet Potato Harvest @ the Student Gardens, 4-7pm. Just show up and be ready to help dig up some sweet spuds.
Fri. OCT. 28th –

Hoop House Greenhouse construction event

, all day at the Student Gardens behind Career Services, near the corner of 17th St and 5th Ave. Come lend a hand and help us build a Hoop House style greenhouse at our Student Gardens.