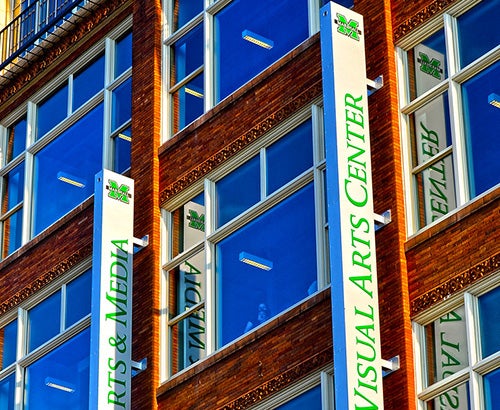 Marshall University's School of Art and Design will host a steamroller printmaking event from noon to 4 p.m. Sunday, Nov. 4, in the parking lot between INTO Center and Gullickson Hall on the Marshall campus. In the case of rain, the event will be rescheduled for Nov. 11.
School of Art and Design printmakers are carving 4-foot by 4-foot woodcuts, which will be printed with the use of a pavement roller donated by West Virginia Paving Inc.
The project is part of the Relief Printmaking class in the printmaking program. Each student interviewed a faculty member or graduate student in the natural sciences or social sciences and made a design in response to their findings. The public and the media are invited to watch as students ink their blocks and print them on paper and fabric in the mobile "printing press" in the parking lot.
There will be potluck-style snacks and music. All are welcome.
"This is a fun and unique event that will allow students to print large-scale, will educate the public about printmaking, and will create awareness about some of the interesting research happening on campus," said Sarah McDermott, assistant professor of printmaking in the Marshall School of Art and Design.