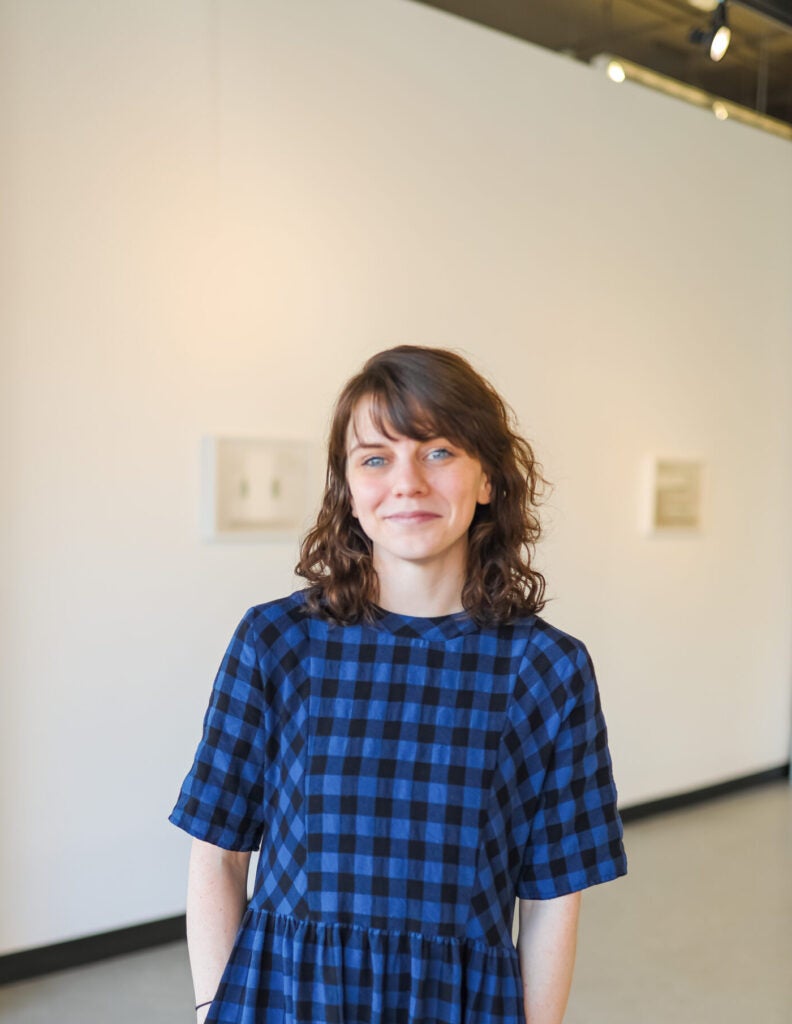 Visual Arts Center 103B-2
304-696-4312
Biography
Courtney Chapman, Gallery Director and VAC Facilities Coordinator, manages the three galleries within Marshall's Visual Arts Center and coordinates events with faculty and students within those spaces.
In 2016, she earned her BFA from Marshall University, graduating summa cum laude. Since graduating, she has continued her independent art practice while curating and organizing a large variety of exhibitions. Among these exhibitions include Appalachian Dirt, that has shown at the Visual Arts Center in 2016 and expanded in 2018 at the National Council on Education for the Ceramic Arts 52nd Annual Conference (NCECA).
In her studio practice, Courtney has exhibited nationally in solo and group exhibitions at galleries including Apartment Earth, Lamp Light Gallery, and the Juliet Art Museum. Working within ceramics and textiles, her art is process heavy. Most of her practice explores the paced rhythm and repetition found in building objects with clay and thread while considering the term home as a conceptual resting place.