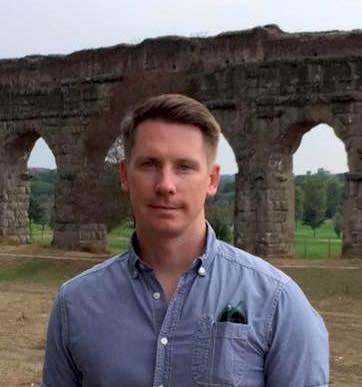 Visual Arts Center 611
3046963837
Biography
Ian Hagarty was appointed to the School of Art & Design faculty in 2010. Prior to teaching at Marshall University he held faculty positions at the University of Georgia and Indiana University Purdue University Indianapolis (IUPUI). He has taught more than 20 different studio art courses in painting, drawing, foundations, and interdisciplinary studies. In addition to his role as associate professor at Marshall, Hagarty also serves as Program Director for the Kentucky Institute for International Study (KIIS) Italy Winter study abroad program. Throughout his career, he has taught for three different study abroad programs in Italy and has been travelling there regularly for more than 10 years. Professor Hagarty earned his MFA degree in Painting from Indiana University, a MAT in K-12 Art Education from the Maryland Institute College of Art (MICA), and a BFA in Painting from MICA, as well.
Hagarty's artwork has been exhibited widely throughout the United States and Europe in both public and private institutions, and international art fairs. Since being appointed to the faculty at Marshall University, his work has been featured in more than 50 exhibitions in cities, such as, Los Angeles, Rome, San Francisco, Cleveland, London, Paris, and Brussels. The CES Gallery in Los Angeles and the gallery Montoro 12 Contemporary Art in Rome, Italy currently represent his artwork internationally. His work incorporates painting, digital media and installation.
Ian Hagarty and Daniel Kaufmann collaborated on Riverine, showing April through November in European Cultural Centre's international art exhibition Personal Structures in conjuction with Venice Biennale 2022.