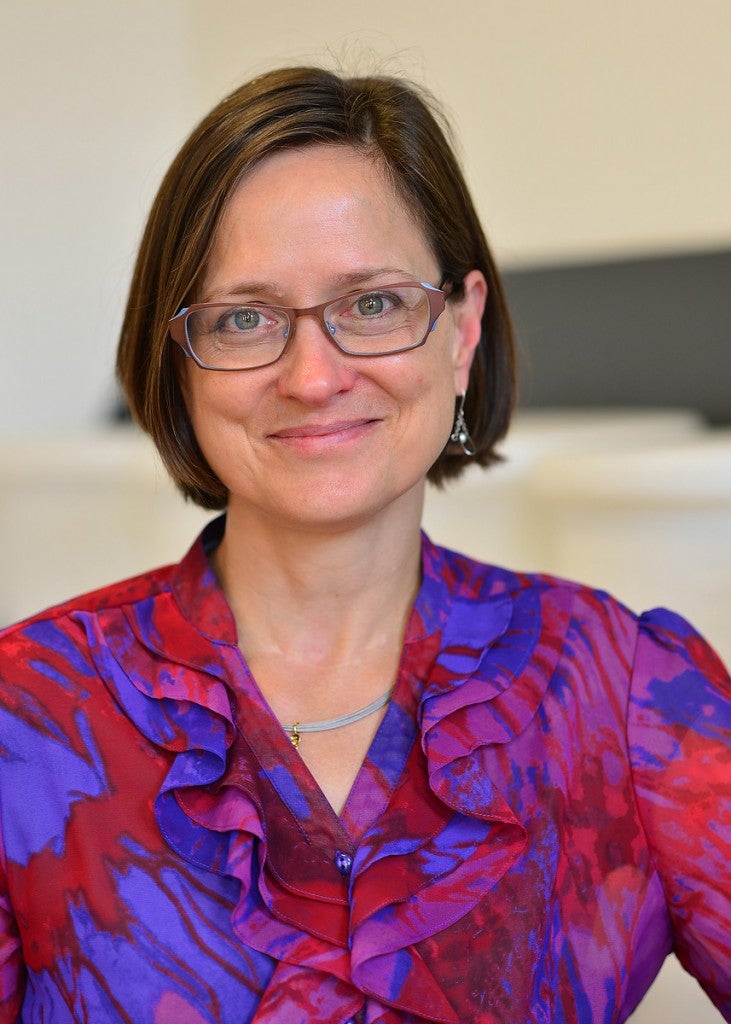 Visual Arts Center 508
304-696-5671
Biography
"Creativity is the ability to proceed in the face of uncertainty." – unknown origin
"Drawing is a way of knowing the world." – adapted from Albrecht Dürer
A love of drawing underlies the creative practice of Sandra Reed. Empowering students in their development as independent artists and citizens is integral to her identity as an educator.
Reed grew up on a working family farm in Iowa and is a first-generation college student who attended Drake University on a full national scholarship and George Washington University as the Morris Louis Fellow in Painting. At Marshall, she teaches Foundations drawing and design courses, Advanced Drawing, Capstone Exhibition, Professional Practices, and a Yeager Program seminar on Drawing and Visual Literacy. Through Special Topic and Independent Study courses, her students presented original work at the Juliet Art Museum at the Clay Center for the Arts in Charleston, WV (ReCollection, 2019), The End Project Space, Atlanta, GA (Minimum Capacity, 2020), the Carroll Gallery, Huntington, WV (Maximum Capacity, 2020), and South Charleston, WV (2022 Conceptions of Flight). She has hosted four Edwards Distinguished Professors in the Arts (Carol Prusa – 2019, Craig Drennen – 2020, Maggie Evans – 2022, and Meaghan Dee – 2022). She mentored undergraduate students in successful Creative Discovery award projects in 2019 and 2020. Reed has coordinated the Black History Month poster competition for the Dr. Carter G. Woodson Lyceum since 2016.
Reed worked at the Savannah College of Art and Design as professor, department chair, dean of fine arts, and dean of graduate studies from 1993-2014. She relocated to Marshall University to serve as Director of the School of Art & Design for the term 2014-2018. Reed is actively involved in SECAC and is the past president of this national organization. Within the Huntington community, she serves on the Huntington Mayor's Arts Council, as Vice-President of the Cabell-Huntington Convention and Visitors Bureau, and West Edge NEA Grant Advisory Board. At Marshall, she serves on the Faculty Senate Academic Planning Committee, the Personnel Committee for the College of Arts and Media, the Honors College Curriculum and Policies Committee, the interdisciplinary Healthy-Aging Initiatives in Appalachia committee, the 2023 Birke Fine Arts Symposium Planning Committee, and the New Media Faculty Search Committee, and others. She was recently named as the 2021-2023 Distinguished John Deaver Drinko Academy Fellow, the first studio artist to be honored with this university-wide recognition. She received the 2022 SECAC Award for Excellence in Teaching.
As an artist, Reed has investigated the academic traditions of figure and landscape painting and is currently working on mixed media abstractions. Reed has mounted eleven solo shows, including Selvage (April 2022), and participated in more than twenty-five group exhibitions. Her paintings are in private and public collections including the LaGrange Museum of Art, the United States Navy Memorial, and the Telfair Academy of the Arts. She has participated in artist residencies at the Hambidge Center for Arts & Sciences (2019) and the Weir Farm National Historical Park (2022). She received an American Rescue Plan: Individual Project Grant in 2021, and has received professional development funding from the College of Arts and Media and the West Virginia Department of Arts, Culture, and History several times. She will present her work at Moon Gallery in Mt. Berry, GA in October and at the Juliet Art Museum in November this year.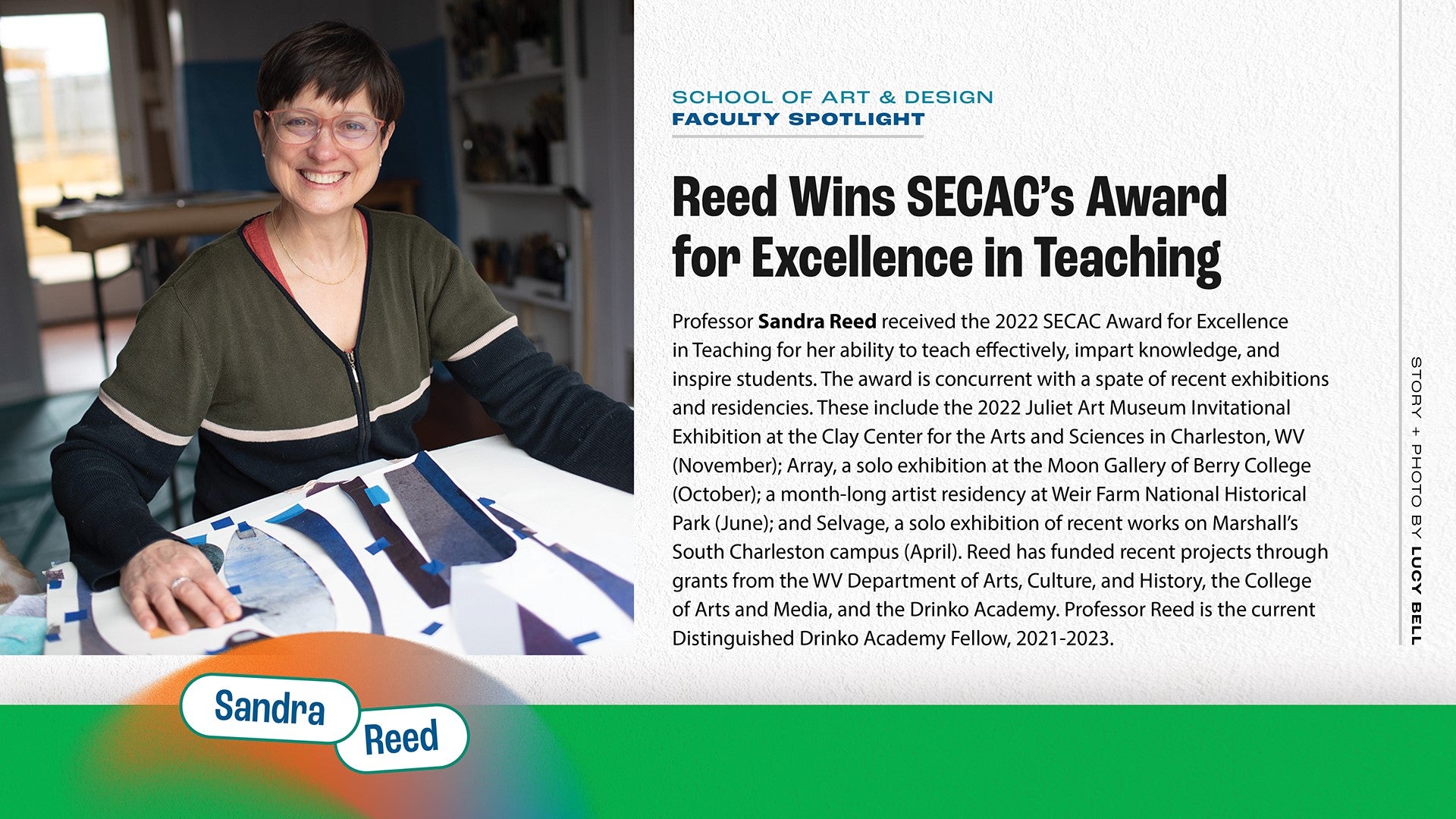 MFA Painting, The George Washington University, Morris Louis Fellow
BFA Painting and Drawing, Drake University, National Alumni Scholar