At this time, we are ONLY doing pick-up and drop-off  for outdoor equipment rentals Monday through Friday from 4-7PM. There is no single day rentals on Saturday or Sunday. Weekend rentals must pick up Friday and return Monday.
Outdoor Rental Reservation Request
Adventure Recreation offers a comprehensive selection of camping, backpacking, kayaking, and canoeing gear for rent to the Marshall community. Our goal is to provide well-maintained, top quality equipment at the lowest prices–a steal for anyone with a sense of adventure! If you are interested in renting outdoor gear, complete our Outdoor Equipment Rental Request Form. We are currently offering curbside pick-up/drop-off ONLY for outdoor equipment rentals.
How to Rent
Renters must submit Outdoor Equipment Rental Request Form and arrange a time to pick-up and drop-off outdoor equipment. Please complete the form below and list your desired pick-up/drop-off times and items you are interested in renting and we will get back to you. Submission of this rental request does not guarantee a rental.
You will receive a conformation email within 12 hours confirming your rental.
Online payment must be confirmed before equipment can be picked up. Login here to setup your account and online payment.
All renters must sign the MRC Rental Agreement upon pickup.
All pickups and drop offs will be at the MRC pull off on 5th avenue across from CVS at the pre-arrange times. Late pick-up/drop off could result in late-fees.
We encourage you to enjoy wild and wonderful West Virginia on one of the hundreds of great outdoor adventures awaiting you within a two hour drive from campus, including the New River Gorge. Not sure where to go or what to do? Visit our Outdoor Recreation Guide for some ideas!
For more information on equipment, please email recadventure@marshall.edu .
Camping and Backpacking Equipment
| Item | Daily M/NM | Weekend M/NM | Week M/NM |
| --- | --- | --- | --- |
| Backpacking Stove | $2/$4 | $5/$7 | $8/$10 |
| Camp Utensil Set | $1/$3 | $2/$4 | $3/$5 |
| Camp Cookware Set | $3/$5 | $8/$10 | $13/$15 |
| First Aid Kit | $2/$4 | $5/$7 | $8/$10 |
| Sleeping Bag | $10/$12 | $16/$18 | $20/$24 |
| Zero Degree Sleeping Bag | $15/$17 | $25/$30 | $40/$44 |
| 2 Person Tent | $11/$13 | $18/$21 | $32/$36 |
| 3 Person Tent | $13/$15 | $22/$25 | $37/$41 |
| 4 Person Tent | $15/$17 | $25/$30 | $40/$44 |
| 8 Person Tent | $17/$21 | $30/$34 | $47/$51 |
| Sleeping Pad | $2/$3 | $4/$6 | $6/$8 |
| LED Headlamp | $1/$3 | $2/$4 | $3/$5 |
| Internal Frame Backpack | $11/$13 | $18/$21 | $29/$33 |
| Backpack Cover | $3/$4 | $5/$6 | $8/$9 |
| Compass | $3/$4 | $5/$6 | $8/$9 |
| Crazy Creek Camp Chair | $6/$8 | $9/$11 | $12/$14 |
*M (Member) & NM (Non-Member)
Water Sports Equipment
| Item | Daily M/NM | Weekend M/NM | Week M/NM |
| --- | --- | --- | --- |
| Canoe Package (includes 2 PFDs & 2 paddles) | $30/$35 | $55/$65 | $85/$95 |
| Touring Kayak Package (includes 1 PFD & 1 paddle) | $25/$30 | $50/$60 | $70/$80 |
| Whitewater Kayak Package (includes PFD, paddle, skirt & helmet) | $30/$35 | $55/$65 | $85/$95 |
| Spray Jacket | $4/$6 | $10/$12 | $16/$18 |
| Wet Suit | $4/$6 | $10/$12 | $16/$18 |
| Whitewater Spray Skirt | $4/$6 | $10/$12 | $16/$18 |
| Whitewater Helmet  | $4/$6 | $10/$12 | $16/$18 |
| Paddle | $4/$6 | $10/$12 | $16/$18 |
| Life Jacket (PFD) | $4/$6 | $10/$12 | $16/$18 |
| Bilge Bag, Strobe Light Kit | $2/$4 | $5/$7 | $8/$10 |
| Water Craft Car Top Carriers | $3/$5 | $8/$10 | $13/$15 |
*M (Member) & NM (Non-Member)
Climbing Equipment
| Item | Daily M/NM | Weekend M/NM | Week M/NM |
| --- | --- | --- | --- |
| Climbing Shoes | $3/$5 | $8/$10 | $13/$15 |
| Crash Pad | $17/$21 | $30/$34 | $47/$51 |
*M (Member) & NM (Non-Member)
Images of Items for Rent
For more information about Adventure Recreation, please contact: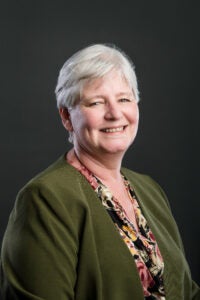 Cindi Tscherne
Associate Director of Programs
Email: tscherne@marshall.edu
Telephone: 304-696-6759