Register for a Group Fitness Class Today!

Group Fitness (Free w/ membership)
---
Cycle- 45
Cycle-45 consists of hills, flats, sprints and everything in between! This is challenging class driven by incredible playlists and motivating instructors. Get ready to sweat, work hard and have fun!
Herd HIIT
Herd HITT is our high-intensity interval training class that features varying intervals of intense cardio and or strength exercises with active recovery. It's a total-body workout with bursts of hard work that are guaranteed to give you a great workout. All levels of fitness are welcome!
Hydro Fit
Get a full body workout all on the water! This class is a low-impact, cross training workout performed on an inflatable SUP board in the pool. Challenge your balance and strength in this all in one class.
Les Mills BODYCOMBAT®
BODYCOMBAT is a high-energy martial arts-inspired workout that is totally non-contact. Punch and kick your way to fitness. No experience needed. Learn moves from Karate, Taekwondo, Boxing, Muay Thai, Capoeira and Kung Fu. Release stress, have a blast and feel like a champ. Bring your best fighter attitude and leave inhibitions at the door.
Les Mills BODYPUMP®
Using light to moderate weights with lots of repetition, BODYPUMP gives you a total body workout. Instructors will coach you through the scientifically-backed moves and techniques pumping out encouragement, motivation and great music – helping you achieve much more than on your own! You'll leave the class feeling challenged and motivated, ready to come back for more.
Dance Cardio
Dance Cardio will help build cardiovascular endurance while following the beat to motivating and energetic music. Join us and work up a sweat on the dance floor!
Dance Choreography
Explore the expressive body to music relationship through dance choreography! By building movement with our bodies, we express emotions through dance, allowing yourself to express these emotions through a creative outlet will express our emotions through physicality. This 45-minute class will dive into fun dances and movement that will challenge both your mind and body!
Les Mills Core® 
LES MILLS CORE is a scientific core workout for incredible core tone and sports performance. You build strength, stability and endurance in the muscles that support your core, improve balance, assist injury prevention, and become better at everything you do.
Cycle Sprint
A 30-minute high intensity class that uses short bursts of all-out energy to push your limits, increase your heart rate and burn more calories.
Hot Yoga
Hot Yoga is a vigorous form of yoga performed in a temperature controlled studio. The room is heated above normal room temperature, typically between 80 and 100°F (27 and 38°C). A heated environment can make the practice of yoga more challenging, but can be more beneficial than traditional yoga settings for improving flexibility, achieving greater range of motion, burning more calories, and improving circulation
If you have no health concerns and you want to try a hot yoga class, be sure to drink plenty of water before, during and after your workout. Stop if you feel dizzy, lightheaded or sick in any way. Hot yoga is NOT for everyone. The intensity of the workout and the hot temperatures have the potential to cause heat-related illness. Be sure you check with your doctor before trying hot yoga, especially if you are pregnant or have any of the following health concerns:
Heart disease
Problems with dehydration
Heat intolerance
A history of a heat-related illness (such as heatstroke)
Hydro Yoga
This yoga class is on one of our SUP boards in our pool adding an extra challenge by requiring more strength, balance, and focus.
SilverSneakers
SilverSneakers Aqua Zumba blends the Zumba®philosophy with water resistance. There is less impact on your joints during an Aqua Zumba® class so you can really let loose. Water creates natural resistance, which means every step is more challenging by toning your muscle while offering less impact on your joints. Make a splash by adding this low-impact, high-energy aquatic exercise to your fitness routine.
SilverSneakers Circuit Experience standing, low-impact choreography alternated with standing upper-body strength work. This class is suitable for nearly every fitness level, and your instructor can adapt the exercises depending on your skill.
SilverSneakers Splash In this fun, shallow-water exercise class you'll use a signature splash-board to increase strength and endurance. Splash is suitable for all skill levels and is safe for non-swimmers.
Stretch and Stability Focused on improving balance, this standing class uses chair support to advance cognition and fall prevention skills.
Classic Silver Sneakers Classic is one of our most popular beginner classes. It's a joint-friendly workout that builds strength while using a chair for both seated and standing support. This way, you can move your body with confidence.
Lunch Crunch
A fun circuit-style class designed to challenge your cardio and strength abilities. All fitness levels can enjoy this class!
Yin Yoga
This full body, gentle yin yoga practice will guide you through a series of passive poses that will enhance the natural range of motion and release deep layers of connective tissue. Take this class to improve flexibility, release stress, and calm the nervous system after a hard workout or a hectic day.
Benefits:
Increase circulation and improve flexibility
Calm and balance the mind and body
Reduce stress and anxiety
Release fascia
Encourage deeper relaxation
Improve joint mobility
Yoga Flow
Yoga Flow focuses on linking conscious breath with a vigorous and mindful Flow. You will build strength, flexibility and concentration while cleansing the body and calming the mind. This class will build a foundation for your to perform traditional poses as well as challenge your fitness level with more advanced poses techniques.
Pilates
Pilates is a holistic exercise approach that enhances muscle strength and flexibility, promotes joint mobility, and refines core activation. Take your fitness to a new level by stretching, strengthening, and balancing your body.
For more information about Fitness, please contact: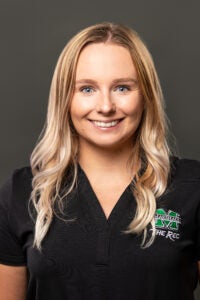 Kaitlin Horton
Assistant Director of Programs: Aquatics & Fitness
Email: slayton8@marshall.edu
Telephone: 304-696-4653