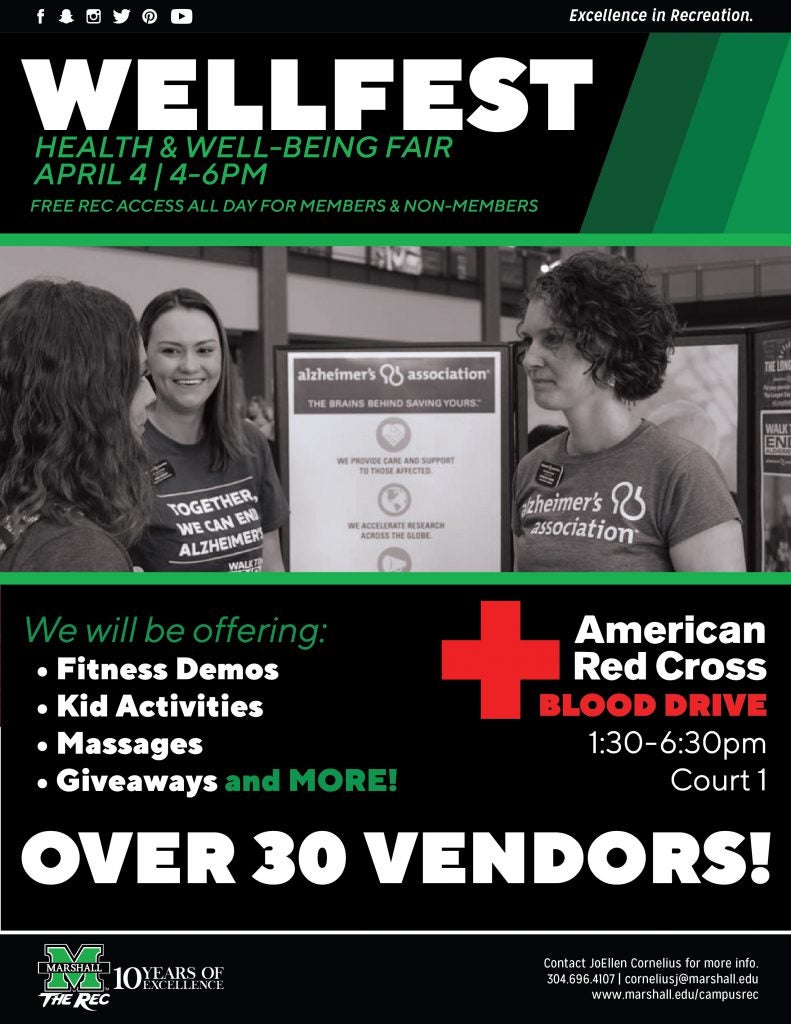 You are invited to join Marshall Recreation Center for our premier spring event: WELLFEST.
As a day centered on health and well-being, WELLFEST is full of exciting opportunities and events. An American Red Cross Blood Drive serves as the epicenter of the day, with other organizations tabling with information and giveaways. The Rec Center will be open to the community the day of WELLFEST and free fitness classes will be available.
Throughout the event, there will be various fitness demos, giveaways, and a special activity area for children where they can participate in games, challenges, and more!
WELLFEST is a great opportunity for you to showcase your organization's involvement within the community, and share information on all of your available resources. We look forward to having your organization take part in our 2019 event to make the Marshall community healthier. Reserve your space today if your business or organization are interested in being a part of our event! For additional information, check out the event packet by clicking HERE!