June 2023
Development Shells
Did you know that you can request development shells in Blackboard? While term course shells do not become available until approximately two weeks before the start of a term, one can work in a development shell at any time. A course built in a development shell can then be course-copied into the live term shell for the appropriate semester.  
Important notes: 
Materials must be course-copied to the live term shell for students to be able to access the materials. Students do not have access to development shells. 

 

Development shells are not archived (removed from Blackboard) like live term shells. More information can be found on our

Course Archiving

page.

 

Development shells for non-distance courses can be requested at

Course Development for Non-Distance Courses.

 

Development shells for new distance courses will be provided via the

Application for Distance Education

.

 

Note: we limit users to one development shell per type of course. Please contact us if you would like to clean out and reuse any development shell.

 
Please reach out to the Design Center if you have any questions. 
Transparency in Course Design
College coursework can come with many unwritten rules, and failure to understand these rules or even know what they are can create the perception that students are not cut out for college. Transparency is a way to make academic expectations and the learning process more visible. Transparent pedagogy supports: 
Designing more intentional, equitable courses and assignments 

 

Engaging students in the thought behind those design choices

 

Helping students think metacognitively about how and why they are learning what they are

 
One model that promotes transparency, the Transparency Framework, is an initiative led by Dr. Mary-Ann Winkelmes through TILT (Transparency in Learning and Teaching) Higher Ed that advocates for articulating three elements in assignments: purpose, task, and criteria for success. A national study, conducted by TILT Higher Ed and the AAC&U, found that even a small teaching intervention, such as using the Transparency Framework on two assignments in a course, increases academic confidence, belonging, and motivation (Winkelmes et al., 2016).  
These gains were even more pronounced with first-generation and historically underserved populations, as the intervention demystifies both the learning process and how the assignment would benefit students in the class and beyond. A later study connected these benefits to persistence: students who developed more academic confidence and sense of belonging in their first-year courses were also more likely to be retained (Recent findings, 2019). 
Online students, who have less access to spontaneous discussion about assignments, may especially benefit from transparent course design when these methods are used throughout the course. Transparent teaching methods, such explicitly communicating assignment expectations, naming criteria for success, and encouraging "interactive transparency," where students have space to ask questions and converse with the instructor and other students, can reinforce understanding and improve outcomes (Howard et al., 2020; Kirschner, 2021). Online instructors can invite this kind of transparent asynchronous conversation through open discussion boards or shared documents for questions about the course. 
Applying the Transparency Framework
The transparent assignment template, developed by Dr. Winkelmes and TILT Higher Ed, focuses on explicitly articulating why students are doing an assignment, what they will do to complete it, and how they will be evaluated. Consider these questions when applying this framework to assignments: 
Purpose

: What will learners get out of completing the assignment? What skills or knowledge will they gain? How does the assignment support course outcomes? How will the skills or knowledge gained transfer beyond the classroom to a future career?

 

Task

: What are the instructions for the assignment or steps for completing it? What are learners expected to do? What are the minimum requirements?

 

Criteria for Success

: How will learners be graded for the assignment? How will they know if their work meets standards? What are some examples that demonstrate what the evaluator is looking for?

 
How Ultra Tools Can Help
Blackboard Ultra has some tools that support assignment transparency: 
Purpose

: Show how the assignment aligns with course or program outcomes by clicking on "Align with goals" in assignment settings.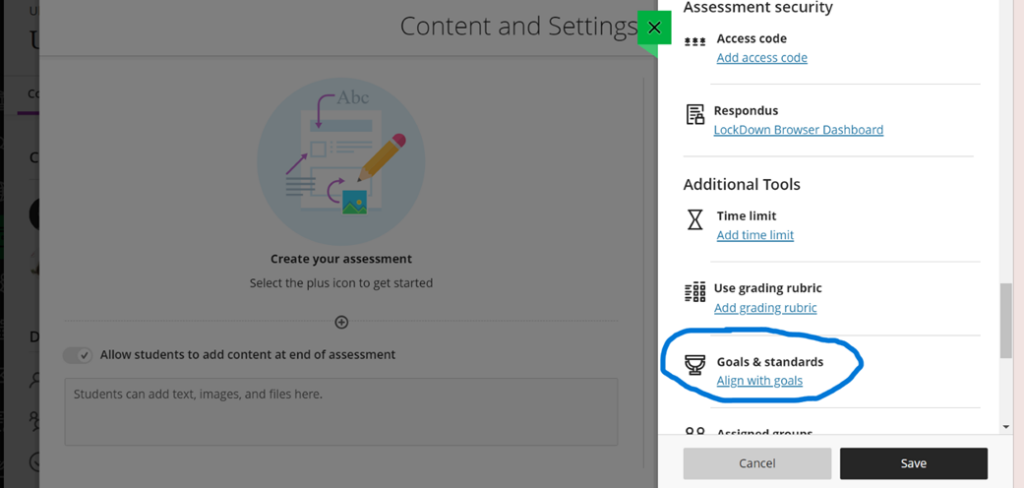 Task

: Invite dialogue and questions on an assignment by clicking on "Allow class conversations" in assignment settings.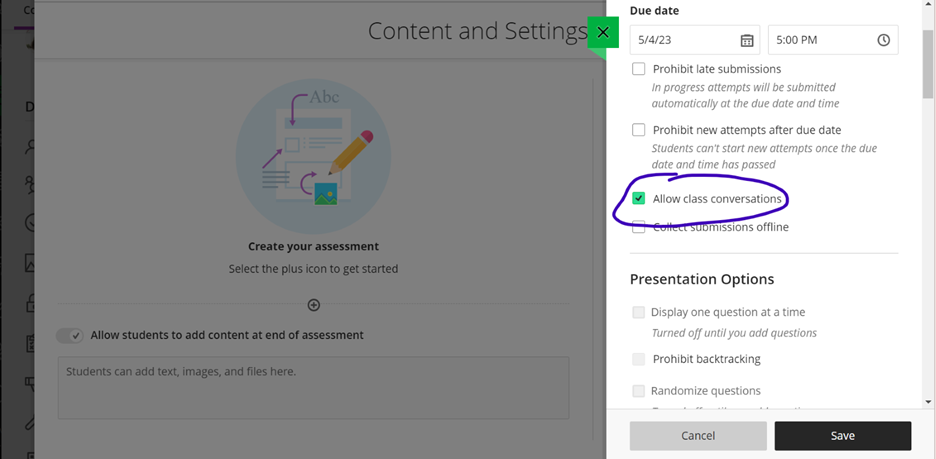 Criteria for success

: 

Create a Rubric

 to help learners self-assess before submitting.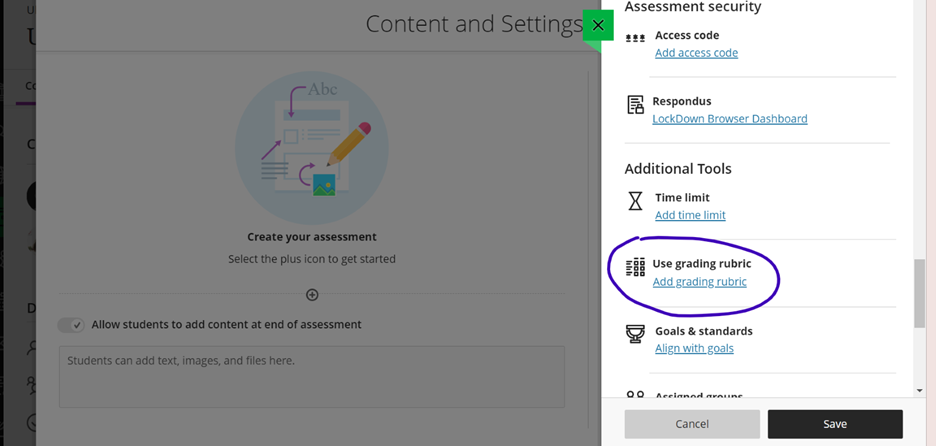 Connection to Online Course Development
Transparent course design is a cornerstone in course development best practices. It aligns with several Quality Matters (QM) Standards, especially across General Standards 1, 2, and 3 (Specific Review). It also directly supports several of the Marshall University Hybrid Course Checklist Goals such as: 
Course Design 1B

: Articulate, in language that is clear to all learners, the measurable course-level learner outcomes that can be segmented into distinct learning units or modules

 

Course Design 1C

: Communicate how course content, technology tools, and learning activities support the course-level outcomes

 

Engagement 2E

: Provide learners with multiple means of engaging content in active, meaningful ways

 

Assessment 4A

: Design measurable assessments that align with course outcomes and are appropriate for the level of the course

 

Assessment 4B

: Articulate the purpose of assessments and the transparent criteria for evaluating learner work

 
Additional Resources
Transparent Teaching and First-Generation College Students—Vanderbilt University 
References 
Howard, T. O., Winkelmes, M.-A., & Shegog, M. (2020). Transparency teaching in the virtual classroom: assessing the opportunities and challenges of integrating transparency teaching methods with online learning. Journal of Political Science Education, 16(2), 198–211. https://search-ebscohost-com.marshall.idm.oclc.org/login.aspx?direct=true&db=eue&AN=144282686&site=ehost-live
Kirschner, J. (2021). Transparency in Online Pedagogy: A Critical Analysis of Changing Modalities. Journalism & Mass Communication Educator, 76(4), 439–447. https://go.exlibris.link/jfxnJcSj 
Recent findings. (2019). TILT Higher Ed. https://tilthighered.com/assets/pdffiles/Recent%20Findings.pdf 
Specific Review Standards from the QM Higher Education Rubric. (2020) Quality Matters. StandardsfromtheQMHigherEducationRubric.pdf (qualitymatters.org) 
Winkelmes, Mary-Ann. (2023). Tilt higher ed. TILT Higher Ed. Retrieved from https://tilthighered.com/ 
Winkelmes, M., Bernacki, M., Butler, J., Zochowski, M., Golanics, J., & Weavil, K. H. (2016). A teaching intervention that increases underserved college students' success. Peer Review, 18(1), 31-36. https://go.exlibris.link/6NzldHtt
Spotlight on Dr. Laura Stapleton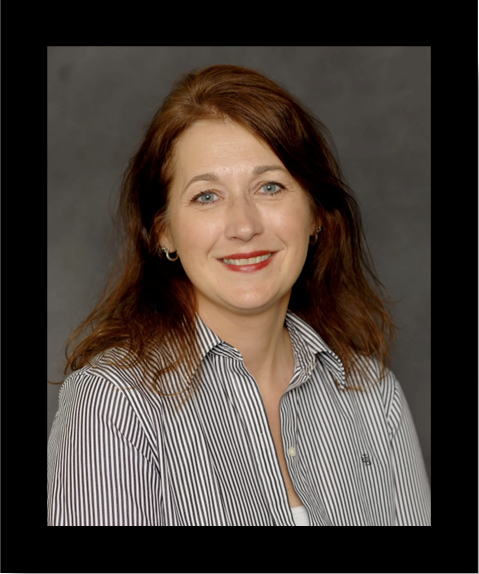 Dr. Laura Stapleton is an Assistant Professor at Marshall University and has taught at the university for over twenty-five years. In 2021, she earned a Ph.D. in Instructional Design and Technology from Old Dominion University. She recently collaborated with the Design Center on a Belongingness Project in her online MTH 121 class, and she just won the Council of Chairs Award for Excellence in Teaching. 
What do you enjoy the most about online teaching?
I've always been interested in technology and teaching, so it felt natural to explore this new educational medium when I developed my first online class over 20 years ago. To this day, I enjoy the challenge of reaching, engaging, and motivating students who may reside far away from me.  
Whether I'm teaching face-to-face or online, I evaluate my courses at their conclusion to determine which educational activities worked well and what may not have gone as expected. Sometimes these unexpected events can lead to greater opportunities to reach and teach students. In an online class, the challenge for me is how I can convey mathematics in a way that is understandable and relevant to my students, wherever they may be. My desire is for students to not only understand mathematics, but to develop a passion for it. To facilitate this, I create videos so they can see and hear my excitement towards a topic or learning event. I also have students make their own videos either explaining their views on a topic or showing their work. Just like in a face-to-face class, these opportunities to see and hear fellow students make an online class come alive.  
How have students in the past impacted your teaching practices over time? 
Since 2009, many of my face-to-face classes have been composed of students with mathematical insecurities, or those who may not be academically ready for college-level mathematics. All students have mathematical gaps. To scaffold my online student's learning, wherever their gap may be, I have added educational materials/activities to support their learning and understanding. Given that they are physically distant from me, I want to provide resources to explain the material and opportunities for asking questions or meeting with me when they need assistance. 
It's also important to me that the structure of my online classes be clear and organized. Each semester, I use the Blackboard Journal feature, which is a private communication between the student and myself, to gather feedback on ways that my courses can be improved in terms of organization, materials needed, etc. This helps me to "see" my courses through their eyes and always be open to materials that they may need.  
What is the Belongingness Project?
Two College of Science professors modified their asynchronous courses to foster belongingness and connectedness, a) between students and b) between students and the instructor. While I have been interested in connectedness for several semesters, this project allowed me to work with Kevin Binning of the University of Pittsburgh, Chase Lucas from the Marshall University Design Center, and Jon Saken of Marshall University Physics Department. Jon and I identified four opportunities, or inflection points, which when incorporated into our asynchronous courses could build community and social presence, the ability to be seen as a "real" person. Each opportunity encouraged students and faculty to share their perceptions and feelings about the content and their own journey within the course.  
Why do you think it is important to foster student belonging in your classes?
It's so important to belong! When we don't feel as though we belong, we want to leave or not invest in the environment. This is a passion project of mine. Several years ago, I taught a face-to-face College Algebra course with twelve mathematically insecure students. We became close, rather like a little math family. Many of the students said that they stayed in the class, even though it got very difficult, because they enjoyed the community that we had formed. At the end of the semester, I got them all commemorative t-shirts to celebrate our little math family.  We still keep in touch today!  This experience solidified the benefit of forming connections and community within a class. While this experience was rare, it showed me that community can bring students to the classroom, even when they struggle academically. It also showed me that I can be a presence in their lives for more than one semester. My goal is to repeat that experience again and again with class after class.  
To foster social presence in my online classes, I create weekly videos in which I introduce the weekly tasks, assignments due, reminders, etc. I make small talk during my videos about the weather or upcoming events, such as Spring Break, or how fast the semester is progressing. Students have commented on aspects from these videos and indicated that it makes me seem more approachable. They see me, a caring educator, who is not only trying to help them navigate unfamiliar mathematical topics, but who teaches with humor and an upbeat personality.  
July 2023
As Fall approaches, Marshall Online would like to share some information about the Blackboard sections that will be available for the Fall 2023 term. The Blackboard sections will be available to instructors approximately 2 weeks before the start of the term. Those sections will appear as shown below, under Upcoming Courses and shown as Private. Instructors are able to open and edit the course sections during this time.
Note: Courses for the Fall term will show for instructors and students under the "Upcoming Courses" term until the first day of class, the day in which they will become "Current Courses." 
For students, Upcoming Courses will be listed, but will note that they are not available. Students will automatically be able to access courses on the first day of the term, instructors do not need to make any changes to availability settings. 
Please reach out to the Design Center if you have any questions. 
Online Best Practices Series: Instructor Presence
Building Human Presence in Online Courses
A few years ago, when I was teaching an online composition course, one of my students came to my office for a conference. As I put my hand out to introduce myself, she exclaimed in relief, "Oh! It is so good to see that you are a real person!" My face-to-face classes offered plenty of impromptu opportunities for my students to see me as a real person — they could see my facial expressions (emotion), hear my humor and laughter, and interact with me on a more personal level. I realized that my online class was missing this important human element. 
According to Garrison et al. (2000), there are three types of instructor presence in online classes that contribute to their Community of Inquiry (COI) framework: teaching presence, cognitive presence, and social presence (88-89). The intersection of all three of these elements is still regarded as crucial in generating positive student experiences and outcomes (Singh, 2022). Online teaching presence, related to the design of the course and clarity of expectations, and cognitive presence, related to communication that contributes to knowledge construction (such as discussion responses) may seem intuitive for building rigorous online courses. However, online instructors need to also consider how they are integrating a social presence. This presence is more about the degree to which students see their instructor as a real person. 
When instructors are intentional about building their social presence in their online classes, it can have a big impact on student outcomes. In their study of 23 online classes at two community colleges, Jaggers and Xu (2016) found that although other course design elements are helpful, "only the quality of interpersonal interaction within a course relates positively and significantly to student grades." Since the pandemic and its toll on isolation, more recent research acknowledges instructor social presence on student wellbeing. For example, creating space for quality human interactions, such as supportive tone in communication and other indicators that instructors care about students and their success, has been tied to more inclusive, equitable course climates (Pacansky-Brock et al., 2020). Social presence especially has been linked to improving students' sense of trust and belonging — both of which contribute to students' willingness to engage in collaborative learning, take academic risks, and express themselves (Singh et al., 2022).  
Ultra Tools that Support Social Presence
Marshall's Hybrid Checklist, the QM (Quality Matters) rubric, and the Blackboard Exemplary Course Program all emphasize instructor interaction. Evidence-based strategies shown to specifically build instructor social presence in online classes include posting a welcome video, inviting students to introduce themselves and share relevant personal stories, communicating regularly, and providing timely, supportive feedback (Singh et al., 2022; adapted from Wang, 2010). As you are developing or enhancing your online courses, consider incorporating these Ultra tools to connect with students: 
(1) Post a Welcome Video using Panopto, which is integrated with Ultra. This video should be relatively short, no more than five minutes. Allow viewers to see your face (rather than just a slideshow) and don't worry about making it perfect. Students feel more engaged when they can see you as human — your facial expressions and gestures, your um's and sense of humor — rather than a slickly edited video (Pacansky-Brock et al., 2020). Check out our Panopto tutorial in our Teaching and Learning Knowledge Base to create your own welcome video. 
  Watch Welcome Video: Dr. Saken, Physics Professor at Marshall University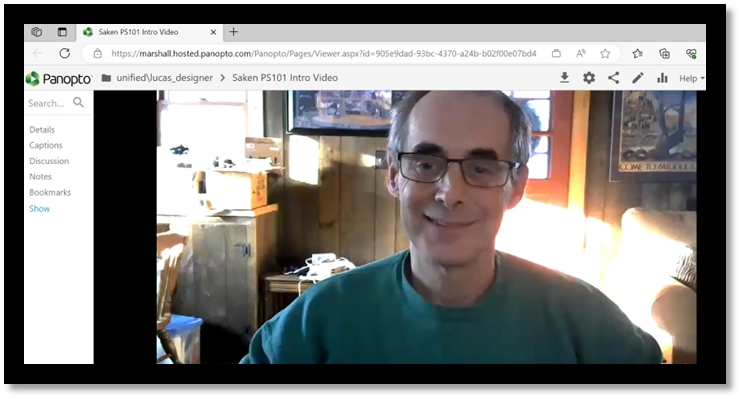 (2) Fill out your Profile on Base Navigation and encourage your students to do the same. Once you have added pronunciation (you can also add the name you wish to be called here, such as "Dr. Jones"), preferred pronouns, and picture, all this information shows up inside the course. Class participants can see this information in the class Roster, Discussion board and in other communication channels. This means that when you are interacting with your students and they are interacting with one another, you can connect faces to names and refer to one other by what you wish to be called.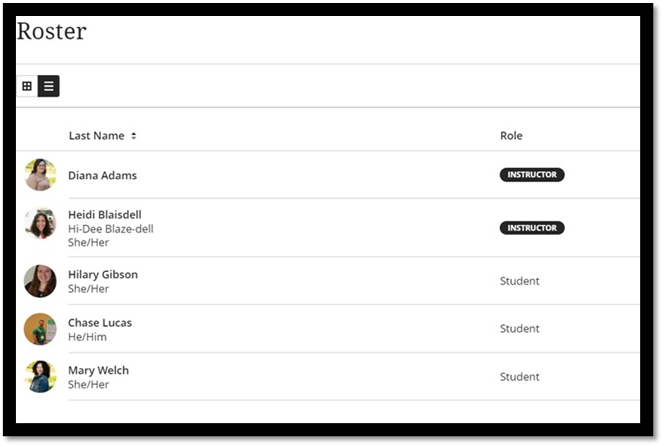 (3) Discussions and Conversations are tools that can be used for cultivating personal interactions as well as academic ones. Icebreaker or check-in discussions are a great way for students to get to know one another and feel seen. Consider encouraging multimodal responses, such as a video, image, or gif so that students can express themselves in different ways (Pacansky-Brock et al, 2020). You can also give students an opportunity to converse within other content items. For example, in an assignment, click "Allow class conversations" to empower students to help each other with questions and build a sense of mutual support.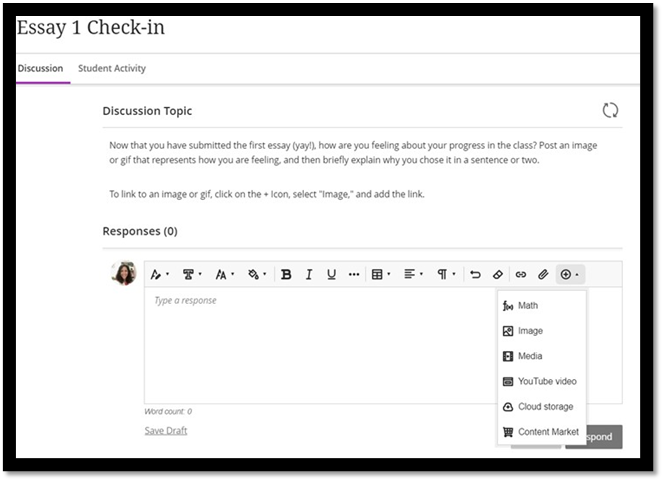 (4) Use the Content Library in the Annotation toolbar to save time on feedback. While giving regular, supportive feedback is crucial to cultivating instructor presence, this can take considerable time, especially in writing-intensive courses. To better manage the workload, consider adding general comments from your Content Library to address common concerns or praise. Then, you can personalize your feedback by including the student's name and a brief customized note.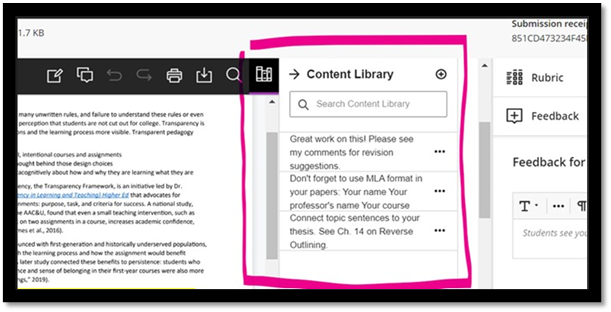 Additional Resources
To learn more about teaching best practices in Blackboard Ultra, register for our next cohort of 

Ultra Academy

.

 Faculty who complete the course earn a Credly badge.

 
References
Garrison, D. R., Anderson, T, & Archer, W. (2000). Critical inquiry in a text-based environment: Computer conferencing in higher education. The Internet and Higher Education, 2, 87–105.  
Jaggars, S. S., & Xu, D. (2016). How do online course design features influence student performance? Computers and Education, 95, 270-284. https://go.exlibris.link/YqVSjMVw 
Pacansky-Brock, M., Smedshammer, M., & Vincent-Layton, K. (2020). Humanizing Online Teaching to Equitize Higher Education. Current Issues in Education, 21(2 (Sp Iss). Retrieved from https://cie.asu.edu/ojs/index.php/cieatasu/article/view/1905 
Singh, J., Singh, L., & Matthees, B. (2022). Establishing Social, Cognitive, and Teaching Presence in Online Learning—A Panacea in COVID-19 Pandemic, Post Vaccine and Post Pandemic Times. Journal of Educational Technology Systems, 51(1), 28–45. https://go.exlibris.link/RsWCPMYn 
Wang, Hong (2010). Eight ways to increase social presence in your online classes. Faculty Focus, Higher Ed Teaching and Learning. Retrieved from https://www.facultyfocus.com/articles/online-education/online-course-delivery-and-instruction/eight-ways-to-increase-social-presence-in-your-online-classes/ 
Spotlight on Dr. Wendi L. Benson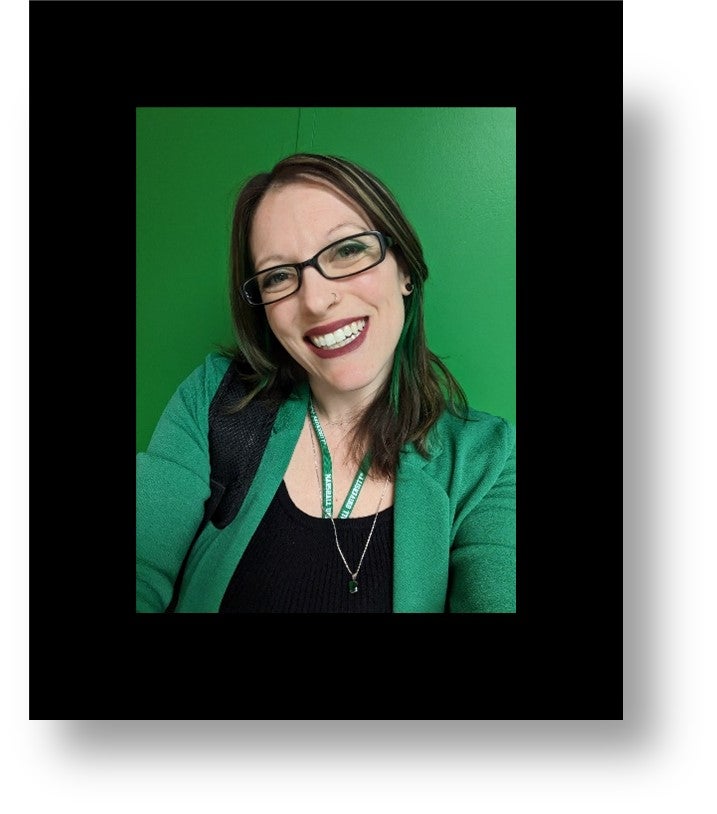 Dr. Wendi L. Benson has been at Marshall University since January 2023 as an Assistant Professor of Psychology. She teaches Industrial/Organizational Psychology, Experimental Psychology, and Statistics. She is the Principal Investigator in the TIPS (Technological & Interpersonal Predictors of Success) Lab focused on providing consulting for local non-profits and Marshall University. Her most recent publications and conference presentations are focused on the impact of collaborative assessment and faculty mentorship on college student success and sense of belonging. She recently earned a Credly badge for completing the Design Center's first cohort of Blackboard Ultra Academy. Dr. Benson has been teaching online courses for over a decade and published an online interactive textbook on Top Hat (The Statistics Survival Guide) with an emphasis on Excel and practical applications of statistics.
What do you enjoy the most about online teaching?
Online teaching and learning provide so much flexibility for faculty and students who may otherwise struggle to fit their classes into their lives. It also helps students learn how to use telecommuting technology and develop time management discipline that will prepare them for hybrid or remote work in the future.  
How have students in the past impacted your teaching practices over time? 
When I first started teaching, I had the "sage on the stage" mentality and spent most classes lecturing. Students did not complain, but their boredom in class was louder than words. Now I use technology to focus on collaborative learning and skill development activities that are more engaging to students. Over the years, I have embraced technology as a tool to create and deliver engaging and accessible video tutorials and interactive lectures that meet students where they are and can be watched at their pace of attention. I have shifted to a flipped format for face-to-face classes, with students watching videos and completing quizzes outside of class, so we can focus on collaborative assessment and problem solving in class. My assignments have also become more centered around skill development and practical application of course concepts and tools instead of multiple-choice tests and memorizing terminology and formulas.  
How do you generate excitement in your online classes?
Despite the seemingly cold nature of online interactions, I try to create a welcoming and exciting online learning experience for students that alleviates their anxiety and allows them to focus on mastering and applying skills. My online classes start with a video overview of the syllabus explaining how the class will teach students in-demand skills they can add to their CV or resume and how assignments will help them build real-world skills for their future classes, career, and everyday life. It is difficult for students to be excited about a class that is confusing or unpredictable. So, I minimize student frustration by making sure online courses are well organized in Blackboard with a structure that is easy to navigate and a repetitive schedule of due dates (e.g., every Sunday) that allows students to develop a routine around the class.  
What are some of the strategies you use for building an online instructor presence that your students respond most to?
It is important for students in online classes to feel the connection to their professor even if they never spend time in the same room together. I love having a week one video introduction discussion on Flip where students can learn more about me (and see that I am a real human) and I can learn more about their interests, concerns about the class, and tips for student and professor success. I also create video lectures that provide real-world examples and skill development beyond the textbook. I also use Blackboard to post many announcements, respond in discussions, reply within 48 hours to emails, and reach out directly to students who are missing or performing poorly. Students really appreciate responsiveness and benefit from knowing they cannot "slip through the cracks" unnoticed.
What does it mean to you to create a sense of belonging within your online courses?
Support and success are the keys to student belonging. I want every student who takes my online classes to feel supported and valued by their professor and peers. This can be challenging to achieve in online classes that never meet virtually, but students pick up on support signals online. Professors can acknowledge the unique barriers and obligations students face by having flexible grading policies (drop lowest, allow late submissions with a small point deduction) and giving students opportunities to share their attitudes, perceptions, and experiences in online classes with each other. Professors can also reach out directly to students who appear to be struggling to help them develop a plan for success.   
What 

research are 

you 

working on, and how can it be used within the online platform

? 
I am working on two research projects that are relevant to online teaching. I plan to help implement and examine the effectiveness of a belongingness intervention for Marshall University Online students in partnership with the Design Center and Dr. Spears. I am also writing a manuscript for a quasi-experimental study examining the impact of asynchronous online and virtual online classes on creating a community of inquiry that supports student belonging, learning, and enjoyment of classes.  
Your 
YouTube channel
 has over 100 videos, some of which have thousands of views. Can you tell us more about the channel and what you are most proud of? 
I started my Research & Statistics with Dr. Benson YouTube channel when I flipped my face-to-face classes, so students could access my lecture videos easily. Now my videos are being watched by people all around the world who need help with their classes, research projects, and data analysis. I am most proud of my Excel tutorials for The Statistics Survival Guide textbook. Each video provides a link to a real-world dataset and walks viewers through every step of the analysis and write-up of results. Even though it is daunting, I am eager to learn the new artificial intelligence enhanced version of Microsoft Office so I can make new Excel tutorial videos and keep The Statistics Survival Guide up to date. 
Congratulations on receiving recognition from Marshall's Center for Student Success! The Director noted that…
the recognition "acknowledges your quiet and unseen acts of kindness, brilliance, leadership, resourcefulness, and innovation that result in student success. You are receiving this certificate because your students have shared your name with our office as someone who brightens their day, has shown them kindness or cheers them on." What does receiving this recognition mean to you? 
Being recognized for promoting student success during my first semester at Marshall University was an amazing honor. The best part of my job is having the opportunity to be the difference for students who are struggling and be part of the success story for students who are realizing their full potential. I feel grateful and honored to have such a rewarding career that allows me to be a cheerleader, mentor, and educator who is always learning new things and making new connections with awesome people.  
There is no additional content at this time.
August 2023
Course Availability: As we start the term, we realize that sometimes there are changes to the course schedule. It is important to note that any course additions to the University Fall 2023 schedule after August 11th will not appear in Blackboard automatically. If the Blackboard section is needed for the course, it must be manually added. To request that a course be added to Blackboard, submit a Service Now – Blackboard Support Ticket. Please include the Course and Section, along with the CRN and username of the instructor of record. 
"Ways of Knowing": Helping Students Embrace Lifelong Learning
The technical term for the study of intellectual development – typically among college students -is "epistemological growth model," and the literature traces its origins back to William Perry (1970). Others have built onto his original 4-stage model (ranging from dualism to commitment), but all subsequent contributions followed his arc from simplistic certainty to multifaceted evaluation, including Baxter Magolda (1992); King and Kitchener (1994); Belenky, Clinchy, Goldberger, and Tarule (1986). Of these, the clearest and most comprehensive treatment of the progression can be found in Baxter Magolda's model, which she dubbed ways of knowing:
Absolute Knowing: Knowledge is certain, immutable, and disseminated by authorities. Students at this stage see no place for themselves in the construction of knowledge, adopting a receiving pattern in which they passively and uncritically consume information. Evaluation exists to judge how accurately they are able to report collected information. While they recognize a difference of opinions, they assume that the content of their studies is unequivocally factual.
Transitional Knowing: Students are starting to recognize that some knowledge may be uncertain, ambivalent, or contradictory. Thus, they begin to appreciate the role that varying perspectives play in knowledge construction, relying upon peers to engage in a learning process – as opposed to acquisition.
Independent Knowing:   With this transition, students have discovered that most knowledge is uncertain. They now recognize that they are fully capable of constructing knowledge on their own and in conjunction with peers, that is, of assuming a position of authority. They expect evaluations to take stock of their independent thinking and further, that they should be rewarded for such independent expressiveness. The need for validation, especially validation of opinions, has dissipated. Independent thinkers take pride in their autonomy, taking active roles in setting their own learning goals and the processes. Opinions are now distinct from authority sources.
Contextual Knowing: The process of arriving at informed evaluations is the hallmark of this stage. Learners no longer accept ideas – their own or others' – without careful consideration of the contexts surrounding an issue. It should be noted that this advanced form of thinking remains elusive for most college students. However, aiming for it will facilitate higher order thinking and set students on the pathway for lifelong learning.
Empowering Our Students for 21st Century Learning
Introducing students to the epistemological growth model, or ways of knowing, can offer many benefits – especially in an age of burgeoning artificial intelligence. Consider how an awareness of one's own progression through the ways of knowing could empower our students as they navigate the demands of 21st century learning:
Personal Accountability: College students must take responsibility for their own information-seeking processes. Epistemological reflection enables them to take an active role in their education, promoting self-directed learning and intellectual curiosity. The importance of self-constructed meaning, or "self-authorship," for deep and lasting learning is folded into the model. But in the age of artificial intelligence, students in the initial stages of epistemological growth may show stronger tendencies to trust in what they see as the unbiased authority of computer-generated information. This is not to say that these services are entirely problematic – just that the construction of information is a process that always begs for conscientious analysis.
Ethical Considerations: The information age raises ethical questions related to privacy, data usage, intellectual property, and more. Epistemological reflection encourages students to engage in thoughtful discussions about these ethical dilemmas and make informed choices.
Global Perspective: The information age connects individuals globally, exposing students to diverse cultures, perspectives, and worldviews. Epistemological reflection helps students understand and appreciate different viewpoints, fostering a global mindset.
Lifelong Learning: In a rapidly changing world, the ability to engage in lifelong learning is crucial. Epistemological reflection equips students with the skills to continue learning, unlearning, and relearning throughout their lives, adapting to new information and challenges.
How to Use Learning Management Tools for Epistemological Reflection
Encouraging critical thinking about the nature and construction of knowledge necessitates explicit pedagogy. In other words, the best and most efficient means of prompting students to perform this kind of reflection is to share the model. As human learners, we are all wired to take an interest in how our intellectual identity is relative to larger contexts. Our students, when shown the arc toward contextual knowing, are naturally motivated to strive for the culmination of critical thinking.
So how can you encourage students to actively engage with the model? Consider incorporating a reflection addressing Blackboard Ultra's Learner Analytics. Following a Discussion Board assignment, Blackboard Ultra Analytics will automatically provide data rating the student's post in terms of substantive contribution, sentence complexity, lexical and word variation, and critical thinking.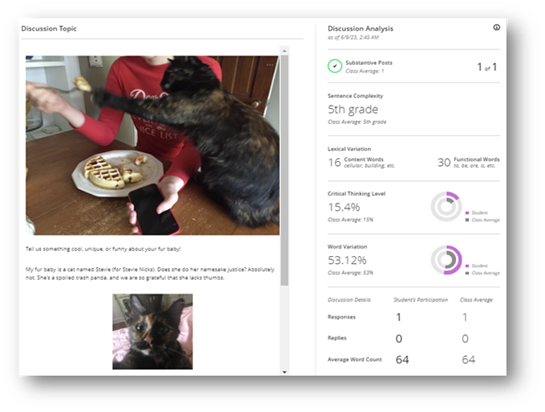 Part of what students may find thought provoking is that this data is relative, as it compares each learner to the overall class performance. I know what you're thinking – and what they should be thinking. How can we trust this kind of automated feedback? For instance, what constitutes a "substantive" post? Or the level of critical thinking? Is it truly reflective of this learner's place within the larger continuum of their intellectual evolution? Good. Pursue these questions. And encourage your students to do the same. You can locate a reflective assignment in this nexus between Analytics and ways of knowing.
Questions for Ways of Knowing Reflection
If you were designing a rubric evaluating your Discussion Board contributions, what elements do you think would constitute a "substantive" post?
How could you demonstrate independent thinking on Discussion Board posts? Try to point to specific examples in which you have been successful in doing so, or instances in which you could improve upon independent thinking.
What kind of knowledge do we work with in class that is "uncertain"?
How have other students addressed ideas in a way that deepened or broadened your understanding of the contexts surrounding it?
If you look at your Discussion Board post(s), what evidence might you present for where your thinking currently lies within the model? (Absolute, Transitional, Independent, Contextual)
How did this Discussion Board post require you to construct knowledge for yourself?
Epistemological reflection equips college students with the cognitive tools they need to thrive in the information age. It enables them to navigate the complexities of a digitally connected world, make informed decisions, contribute meaningfully to discussions, and continue growing intellectually long after their formal education has ended.
References
Baxter Magolda, M.B. (1992). Knowing and reasoning in college: Gender-related patterns in students' intellectual development. San Francisco: Jossey-Bass.
Belenky, M.F., Clinchy, B.M., Goldberger, N.R., & Tarule, J.M. (1986). Women's ways of knowing: The development of self, voice and mind. New York: Basic Books.
Bock, M. T. (1999). Baxter Magolda's epistemological reflection model. New Directions for Student Services, 1999(88), 29. https://doi-org.marshall.idm.oclc.org/10.1002/ss.8803
King, P.M., Kitchener, K.S. (1994). Developing reflective judgment. San Francisco: Jossey-Bass.
Perry, William (1970). Forms of intellectual and ethical development in the college years. New York: Holt, Rinehart and Winston.
West, E. J. (2004). Perry's legacy: Models of epistemological development. Journal of Adult Development, 11(2), 61–70. https://doi-org.marshall.idm.oclc.org/10.1023/B:JADE.0000024540.12150.69
Spotlight on Dr. Sandra Prunty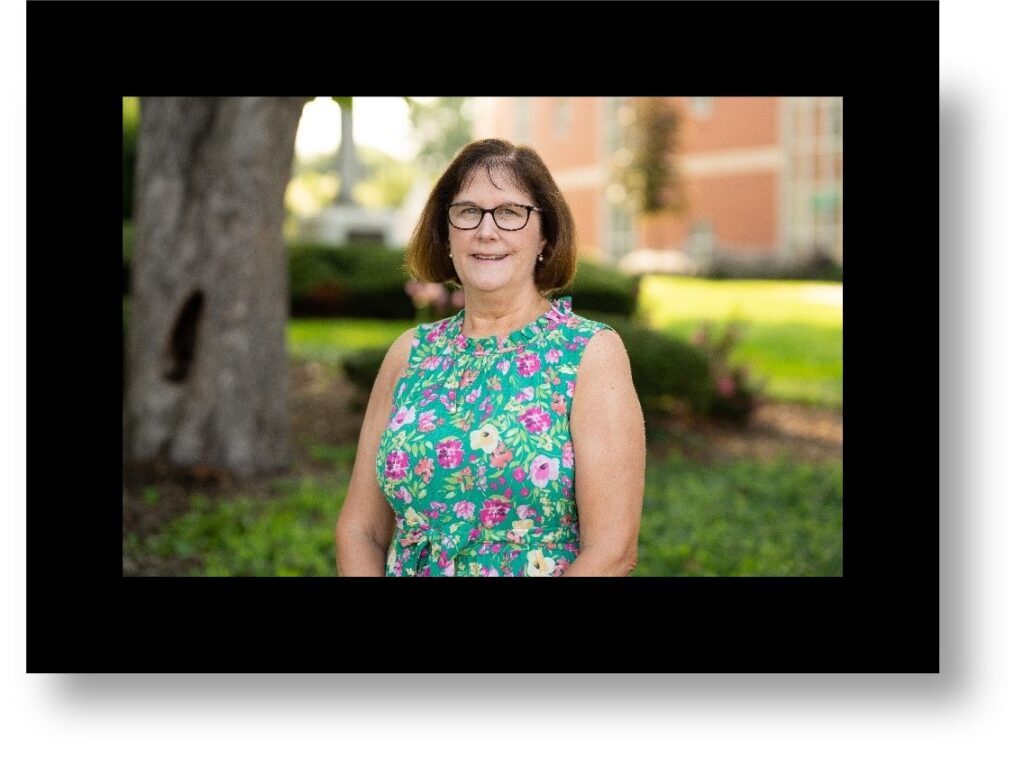 A part of the first MSN-FNP degree cohort at Marshall University, Dr. Sandra Prunty is now the Director of the RN to BSN Program, Professor of Nursing, and a WV Registered Nurse. She has been teaching at Marshall since 2005. Dr. Prunty obtained her PhD in Nursing from the University of Kentucky. Committed to helping both her in-person and online students succeed, Dr. Prunty's research interests focus on Education Methods for increasing student learning and understanding student experiences and perceptions. Her online courses include NUR 305 (Concepts of Professional Nursing) and NUR 416 (Introduction to Research for Evidence-Based Practice).  
What do you enjoy the most about online teaching?  
Seeing the knowledge base of students growing as the class progresses and helping students learn.  
How have students in the past impacted your teaching over time?  
Student comments have helped me adapt my teaching style and ways in which the content is delivered to make my class content clearer. Also, as students have different learning styles, I have tried to adapt my online class teaching methods to include various forms of assignments for learning and various assessment methods (quizzes, discussion boards, papers).  
What are some of your guiding principles when teaching online?  
Tanis (2020) found holding students to high standards of performance, academic honesty, and professional conduct were important factors to both faculty and alumni in their online learning. Positive factors identified to support high performance included: "clear and structured assignment descriptions, clear expectations and rubrics and a class schedule of due dates" (p. 7). The alumni in the study were found to value engagement with their faculty more than engagement with other students or course content. Tanis found students need an online instructor who is organized and communicative in the online classroom. The research also found that 60% of the alumni found it critically important that students be allowed to select their topics for the course papers, assuming an alignment with course and faculty guidelines. Prompt feedback was identified by 63% of alumni as critical for their teaching and learning and 59% of alumni identified feedback should include constructive written or audio comments. 
I follow these principles in my classes. NUR 305 and NUR 416 have clear and structured assignment descriptions that I include in the syllabus and in the weekly folders on Blackboard. I provide rubrics for major assignments including discussion board assignments. These are found in both the syllabus and on Blackboard. The schedule of classes with due dates is in the syllabus, and Blackboard is organized with weekly folders containing weekly objectives and assignments. I answer student emails within 24 hours unless it is a weekend or holiday, and I typically grade assignments within one week unless it is a weekend or holiday. Students are given scores immediately after taking the quiz or assessment questions. In NUR 416, Research, students can review weekly assessment critique questions with correct answers once all students have completed the assessment. Assignments are given a score along with my narrative comments within Blackboard. Lastly, I allow students to choose their own topic for several of the assignments.  
From your observations, what do the most successful online nursing students do?  
Students who are most successful complete the assignments on time. Additionally, they ask questions when they do not understand an assignment.   
You have been instrumental in transitioning one of Marshall's first programs to Ultra. What are some considerations that led your department to this decision? 
The nursing department wanted to use the newer platform since it is more user-friendly for the students. Additionally, we wanted all our students to have the same learning platform to provide consistency throughout the program. Thus, all programs within the School of Nursing will be using Ultra starting Fall 2023. Nursing felt it better to transition during the summer when faculty would have more time to adapt their courses to Ultra instead of the winter break when time is more limited.  
What tips do you have for faculty who are getting ready to convert their courses to Ultra? 
Attend a training session. Ask questions. Get help from the Design Center when needed.  
In 2008, you were the primary investigator for a research initiative related to obesity in children. How has your research developed since then?  
I have changed my research interests more to student behaviors/perceptions and educational methods for learning. One study I was involved in, "Prescription Drugs That Kill," was a collaboration with the WV Attorney General's office to present a presentation to middle and high school students on prescription drugs (opioids) and the dangerous effects of misuse. Data was collected via a written test. The study measured the effectiveness of the program to increase knowledge of the students. 
I am involved in the on-going analysis phase of quantitative research study on "Caring Behaviors of Baccalaureate Nursing Students." In this study, BSN Pre-licensure nursing students completed an online survey to determine their views of caring behaviors. Caring behaviors are being compared by class (sophomore, junior, or senior) to see if there is a difference as students' progress through the nursing program.   
In addition, I am involved in a qualitative research study on "Living Through My First Code…BSN Students' Perceptions." This study explores BSN Pre-licensure nursing students' experiences when involved in a code blue, rapid response, or resuscitation event during their junior/senior year in nursing school. Data was collected through a focus group. This qualitative study is the basis for a quantitative research study where a mock code simulation will be implemented.  
What has been your proudest moment at Marshall University?  
My proudest moment at Marshall University was May 2020 when my son graduated from the School of Nursing. I also graduated from Marshall University School of Nursing when I began my nursing career.  
References
Tanis, C. J., (2020). The seven principles of online learning: Feedback from faculty and alumni on its importance for teaching and learning. Research in Learning Technology, 28, 1-25. http://dx.doi.org/10.25304/rlt.v28.2319    
This is Toggle #4 content.