GSEM Home
Lessons
Resources
---
Marshall University's Sustainability Department was awarded a grant from the Dunn Foundation in 2015 develop, implement, and test new sustainability curriculum with students grades 3-8 enrolled in the West Virginia Science Adventures program.
With assistance from Marshall's College of Education and Professional Development, the June Harless Center for Rural Educational Research and Development, and the College of Science, this Green Sustainability Education Module (GSEM) curriculum includes elements of mathematics, science, social studies, and literacy.
Each GSEM is centered around a core sustainability topic. Our goal is to help improve student understanding of complex science and math by connecting them to real-world sustainability issues and to their community. Our lessons also utilize a broad variety of learning techniques including group-based, project-based, activity-based, problem-solving, critical thinking, expeditionary, hands-on, and outdoor/nature based techniques.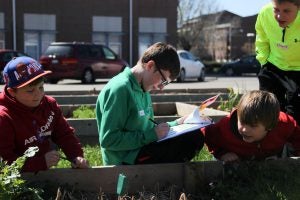 The GSEM's are specifically designed for integration into existing county adopted curricula and standards. Through the lens of sustainability education, our vision is to educate and empower students to help them become:
Citizen Scientists, by participating in our learning expeditions using our MU Green Trail and other locations;
Citizen Researchers, who will analyze the impact of the lesson components; and
Citizen Advocates, who will proactively use what they learn to make a difference in their homes and communities.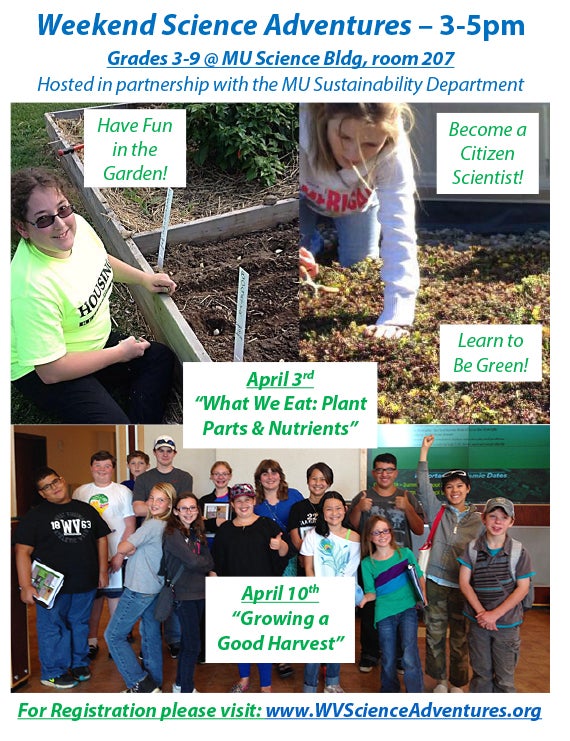 GSEM project partner, the West Virginia Science Adventures (WVSA) program at Marshall, offers interactive learning challenges through summer camps and individual home school sessions. By partnering with the GSEM project, the WVSA was able to expand to weekend activities and family night events. Since 2014, the West Virginia Science Adventures Program has provided an opportunity for local K-12 children to experience fun, hands-on activities that enrich their educational development. The WVSA programming focuses less on worksheets and lectures, instead providing an environment for active learning.
Once the project is completed, we will make these lessons available for teachers to download and utilize in their classrooms. Each lesson includes a list of applicable 21st Century Content and Next Generation Science Standards. Educators may contact our department if you would like us to assist by bringing our lesson-specific supplies and materials. Educators may also contact our department to arrange expeditions to our Green Trail and Sustainability Gardens on Marshall's campus. Our goal is to eventually develop a wide variety of easy-to-integrate modular lesson collections that will facilitate the learning of complex science and math subjects while connecting students to real-world sustainability and community issues.
---
Learn more about the West Virginia Science Adventures program.
---
Learn more about the Dunn Foundation.
---
Learn more about Marshall's Green Trail.
---