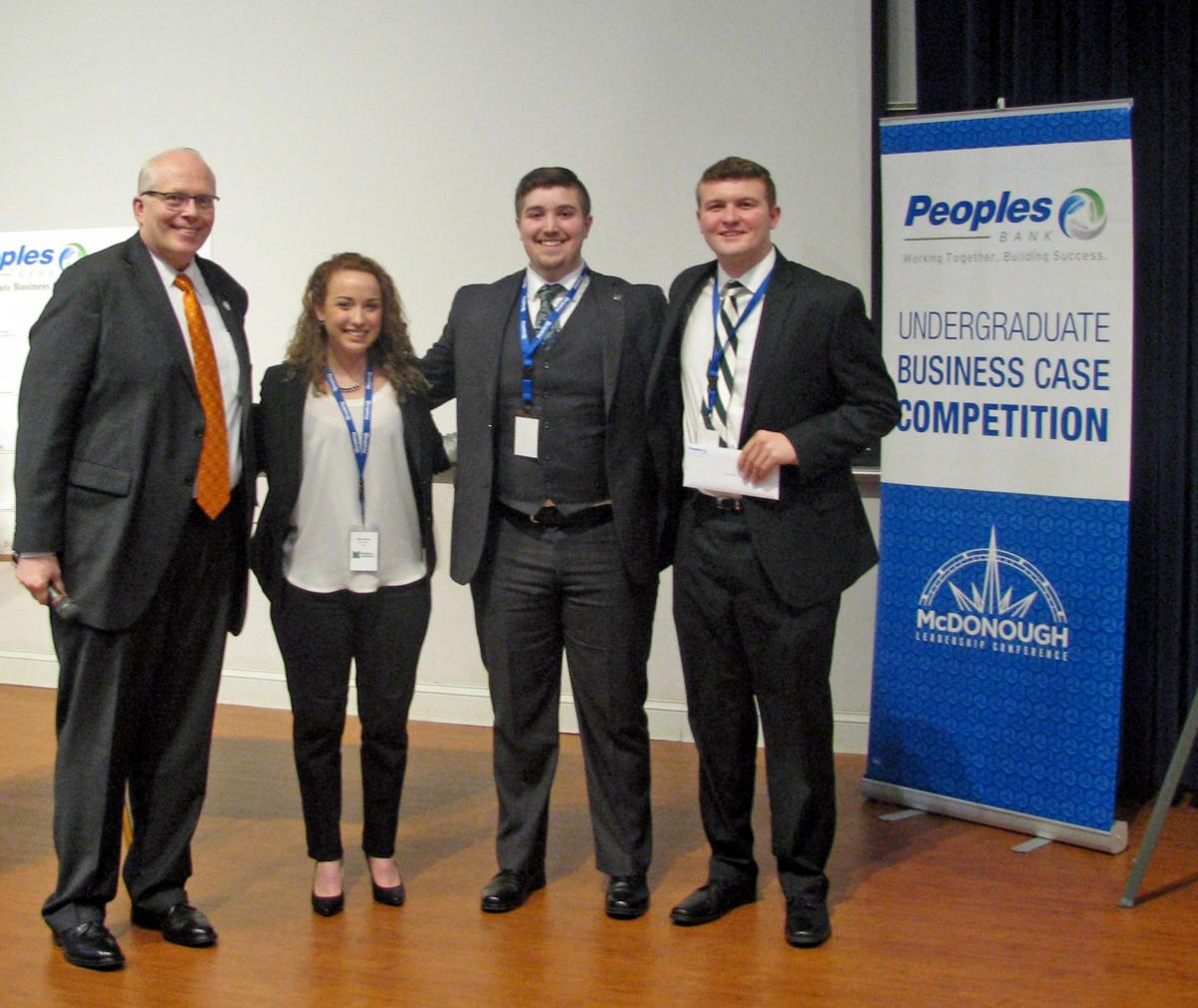 MARIETTA, OHIO – A group of students from Marshall University was awarded second place and $1,000 in the fifth annual Peoples Bank Undergraduate Business Case Competition on Saturday, Feb. 11, according to a news release from Peoples Bank.
Marshall's business case competition team members included: Ellen Castro, Jordan Fanelli and Eli Tilley.
The University of Akron team earned $1,500 for its first-place finish, third place was presented to Oberlin College in Oberlin, Ohio, and fourth place was awarded to West Virginia University.
Sixteen college teams competed. Participating schools included: Heidelberg University (two teams), University of Charleston, Marshall University, Tiffin University, Marietta College, Ohio Valley College, The Ohio State University, Capital University, Cleveland State University, University of Mount Union, The College of Wooster, University of Akron, West Virginia University, Oberlin College and Clarion University.
Teams consisted of three undergraduate students and one faculty adviser. Teams were given two months to prepare their presentations and presented them to Peoples Bank executives. The case covered a range of geographical regions along with multiple functional areas. Presentations were 25 minutes in length, followed by a 10-minute question-and-answer session with the judges.
In addition to the competitive opportunity, participants interacted with business leaders in the financial services industry and received feedback on the results of their work.