We don't expect that everyone that can join the Honors College will want to do so. We understand that students will want to think about whether or not its a good fit for them. It's important for you to know what we are all about. And, we're now working to increase the opportunities that we have to know more about you as someone who could join us in our mission through enhanced recruitment and admissions processes. Incoming, first-year students at Marshall can become members of the Honors College (and enjoy many benefits and opportunities for their membership) as majors in other colleges where those programs are located. You would graduate in your chosen major as a student in that program's college, but could do so with University Honors through the Honors College.
The Honors College at Marshall University is committed to creative, critical inquiry and respect for a multiplicity of thoughts, experiences, and identities. We support our students as scholars who are dedicated to becoming socially conscious, responsible leaders and lifelong learners engaged in the acquisition and application of knowledge for a greater good. In the Honors College, we believe that honors education should support honorable actions.
As you're thinking about whether or not honors education at Marshall is a good fit for you, consider that we're looking to enhance the college experience of students who will actively engage with our communities (the college, the university, and the local area), strive to explore ideas through an interdisciplinary perspective that opens up new opportunities for yourself and others, and to expand your horizons through the experience of points of view and people both like and unlike yourself.

40
Faculty Teaching in Honors
50
Honors Classes Annually
Benefits to Honors Scholars
Students in the Honors College follow a specialized curriculum along with their major program requirements and, for remaining in good standing with the college, are provided with distinct benefits. These include the following:
Merit-based scholarships ($1,000,000 offered in the 2022-2023 academic year)
Experiential and collaborative learning opportunities
Honors House Living and Learning Communities in the First Year Residence Halls & Willis Hall
Early course registration privileges (Priority Registration)
Opportunities for travel support to present at conferences or study abroad
Smaller class sizes for HON (e.g., HON 480) and most H-designated (e.g., ENG 200H) courses
Interesting interdisciplinary, upper-level Honors seminars
Membership in the Honors College Student Association (HCSA)
Extended library borrowing
Laptop charging and flexible workspaces with free printing in Old Main (2nd floor; bring your own paper)
A study lounge in Old Main (3rd floor)
Graduating with University Honors through the Honors College, which comes with a ceremony, the Elizabeth Gibson Drinko Honors Convocation, a medallion, a certificate, a notation on a student's transcript from Marshall, and an opportunity for public recognition at the Marshall Commencement graduation ceremony. You'll definitely stand out!
An Invitation from the Dean
In today's shifting social and economic landscape, the Honors College at Marshall University stands firmly on our legacy of academic excellence while continuing to move forward with a mission of innovative thinking and collaborative growth. I invite you to explore and become part of our dynamic community. Consider the benefits of joining us.
Explore An Inclusive Excellence: In our Honors College, the pursuit of academic excellence is intertwined with fostering individual integrity and responsibility. You will find yourself part of a community where varied backgrounds, beliefs, and perspectives converge. Whether from different cultures, socioeconomic statuses, or disciplines, our students weave a rich fabric of intellectual dialogue and collaborative learning. This environment fosters a deeper understanding of global perspectives and prepares you to be an effective citizen of the world.
Engage with a Dynamic Curriculum: Our curriculum is designed to stimulate creativity, collaboration, and problem-solving. Through innovative courses, interdisciplinary projects, and hands-on experiences, you will have opportunities to explore areas of interest like sustainable technologies, public service, and modern industry needs. With a focus on practical skills and real-world problem-solving, our Honors College prepares students for a successful future in various fields. Whether in business, science, public service, or the arts, the education here translates into readiness for the challenges and opportunities of the modern world while maintaining a connection to the values that define us.
Connect with the Community: With a keen focus on honorable action for the greater good, we actively build connections within our local communities. Whether working on economic development in Appalachia or educational initiatives for underserved populations, your engagement will be a living testament to our collective endeavor to strengthen and uplift those around us. We offer opportunities for students to engage in projects that honor shared values of family, community, and service to others. These connections reinforce a sense of civic duty and a commitment to the common good.
Benefit from Comprehensive Support and Alignment with Your Aspirations: Your success is our success. We're committed to aligning our strategic planning with your goals and the broader mission of Marshall University. Recognizing the unique abilities and aspirations of each student, our Honors College offers personalized guidance, mentorship, and support. Here, you will find an environment that encourages individual growth, honors personal beliefs, and cultivates leadership grounded in ethical principles. From personalized mentorship to grants, we invest in your individual growth and academic achievement. Our collaboration with other departments, stakeholders, and global partners enhances the overall excellence of your educational experience, linking you to a world of opportunities.
In the Honors College at Marshall University, you are not merely a student but a vital part of a forward-thinking community committed to shaping the world. Your potential, your dreams, your unique voice–they find a home here, where you can flourish. Our doors are open to you and your family to visit, engage with our faculty, and witness firsthand the community that awaits. You will find in us a partner committed to your success and eager to see you thrive.
We look forward to welcoming you to the Thundering Herd community!
Dr. Brian A. Hoey, Dean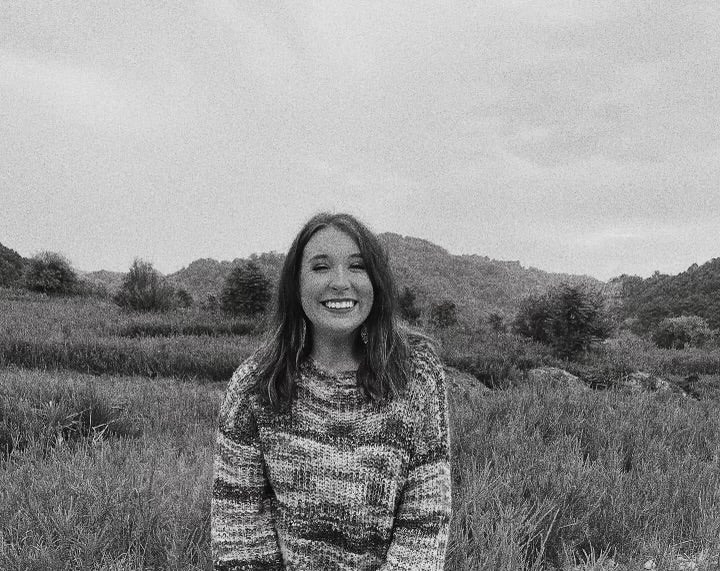 My experiences as an Honors student have helped me flourish into a far better leader, confident in my skills. The Honors curriculum encourages independent, intellectual thought [where] those around you have the same passion for academic success. It is truly refreshing. Choosing to attend Marshall University has been one of my best decisions and choosing to involve myself with the Honors College has been so worthwhile. I am immensely grateful.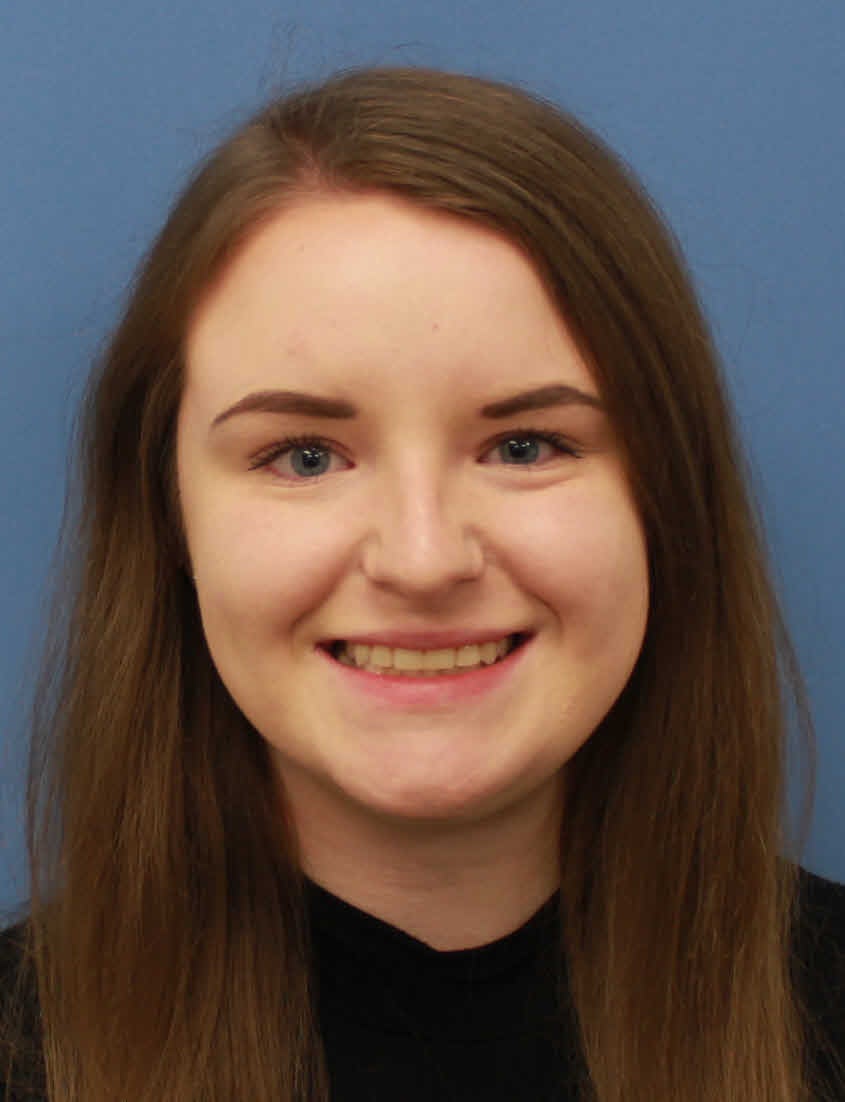 Being a student in the Honors College has provided me with many opportunities to branch out and discover new things about myself. Through various Honors seminars, I have found further specialization within my English education and connected more with faculty in different departments. My ENG 200H class was ultimately what led me to becoming an English major, and I could not be more grateful for that.