Faculty proposals for new (or applications for repeat) sections of the special topics, interdisciplinary HON 480 seminars to be scheduled Spring 2022 or later are DUE Monday 06 September 2021. The appropriate submission link can be found below. In recognition of their service to the college through teaching, full-time tenure-track or tenured faculty members or librarians who have taught for the college within the past two years or recently submitted successful proposals to do so, have the opportunity to apply for the
John Marshall University Scholars Award
through the college.
Teaching for the Honors College
The Honors College at Marshall University provides an environment for innovative teaching and learning within an interdisciplinary curriculum motivated by creative, critical inquiry and respect for a multiplicity of thoughts, experiences, and identities. The Honors College collaborates with university and public partners to foster inclusive academic excellence in a diverse and supportive community of scholars dedicated to becoming socially conscious, responsible leaders and lifelong learners engaged in the acquisition and application of knowledge for a greater good.
To deliver on the overarching promise of demonstrably enhanced learning experiences, faculty who teach honors-designated courses are encouraged to challenge themselves through their pedagogy by devising their own uniquely creative approaches to teaching and within their inspirational mentorship of students. The Honors College wants to provide opportunities for our students, of course, but we also foster the professional development of faculty who serve the college by teaching courses that serve our students. The college is centered on achieving academic distinction. We know that teaching honors can enrich not only your life but also the lives of all students with whom you work—not just those encountered in honors-designated courses. We believe the Honors College serves as an "incubator" for pedagogical exploration and innovation that enhances the quality of educational experiences across the University. Our relationship with those who teach for us is an engaged, collaborative partnership for the common good.
The Honors College needs faculty to teach honors-designated, departmental courses as well as honors seminars that together constitute required elements of the Honors Curriculum that our students must complete in order to graduate with University Honors through the Honors College. We do not have our own faculty. This fact helps inspire a community of collaboration and innovation across colleges and disciplines, which is basic to our mission.
In recognition of their service to the college through teaching, full-time tenure-track or tenured faculty members or librarians who have taught for the college within the past two years or  recently submitted successful proposals to do so, have the opportunity to apply for the John Marshall University Scholars Award through the college.
Information on specific teaching opportunities in honors as well as links to submit a proposal to teach one of our upper-level (HON 480) seminars are located below. An overview of the information on this page can be downloaded here.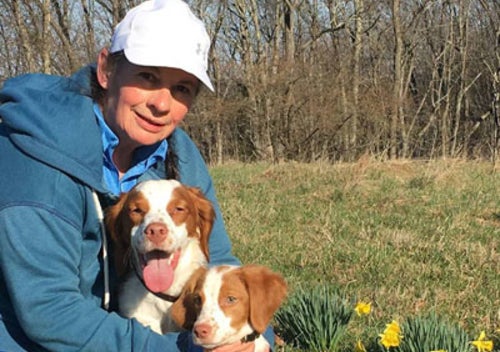 The opportunity to teach innovative subject matter in fresh and challenging ways makes the Honors College an outstanding opportunity for faculty, and most of all, significantly important for students. I always feel appreciated and valued by the staff, administrators, and most particularly, the students within the Honors College. I highly recommend applying to teach for this necessary and valuable part of our university.
Christine Ingersoll, MFA, Associate Professor, W. Page Pitt School of Journalism and Mass Communications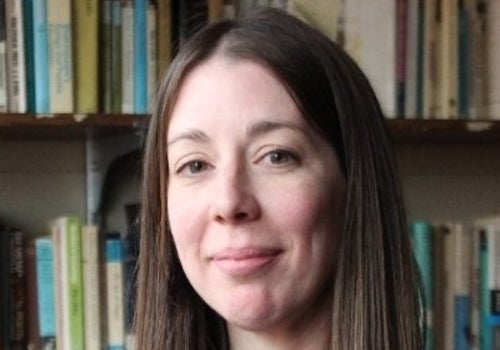 Creating and teaching interdisciplinary Honors seminars helps me shape my research so that it reaches a broad audience. Working with Honors students from across the university has helped me write for a wider audience, which has led to article and book publications.
Kristen Lillvis, PhD, Director of Digital Humanities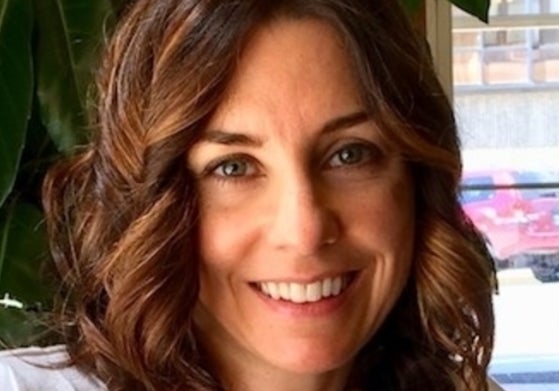 I have enjoyed collaborating with my colleagues [in team-taught seminars] and learning from their research interests while getting to work closely with high-achieving, hungry students. I know it's strange to call a student hungry in this context, but that's been my experience—they're so eager to be challenged, and they never fail to surprise and impress me with how they apply their studies in their writing.
Rachael Peckham, PhD, Professor of English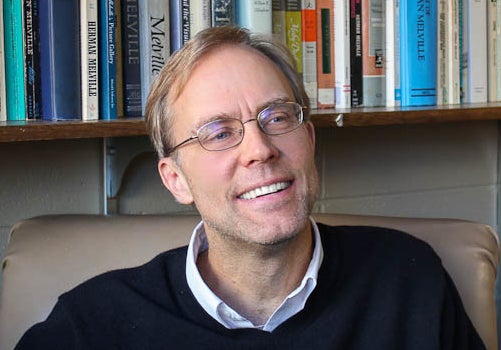 I really like the small classes, since this makes for good discussion and enables me to get to know the students. I am constantly impressed by their work ethic and the strong preparation they bring into the classroom. Honestly, I could easily imagine a number of them fitting right in at an Ivy League.
Timothy Burbery, PhD, Professor of English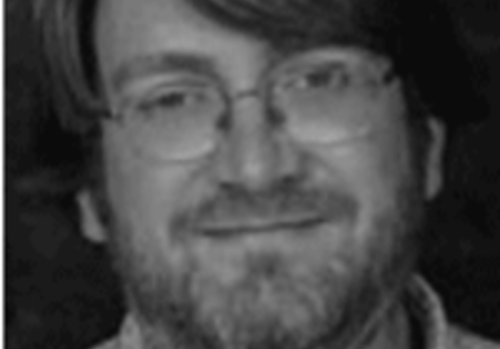 Teaching an honors seminar is a chance both to work with some of the very best students at Marshall, and to teach in a genuinely interdisciplinary environment. Even though the focus of my own teaching is primarily literature, I have always enjoyed the chance to engage with student perspectives from well outside that discipline. Some of my most stimulating and satisfying experiences in Honors teaching have been with students majoring in music, art, philosophy, history, biology, physics, and more.
John Young, PhD, Professor of English
Departmental Honors Courses
Many departments at Marshall University offer honors-designated courses that are signified by the addition of an "H" to the course number such as "ANT 201H," which is one of a number of such courses provided for students in good standing as members in the Honors College. These courses are designed, staffed, and scheduled by the departments that offer them. The H-designated, departmental courses serve students in the college well by meeting many General Education requirements. Such requirements include "Critical Thinking (Core I)" and "Social Science (Core II)" credits that a course such as ANT 201H fulfills. These courses also provide general honors credits beyond the core Honors Curriculum courses that include the seminars described below, for which the College continually seeks instructors from across the University to enrich the educational experience of our students. Departments and their faculty who may be interested in developing honors-designated courses should contact the Honors College to discuss the approval process.
Honors Seminars
We believe that it is important for faculty and their departments to know that all teaching credits, SCHs and FTEs, are credited to the faculty's academic department and not to the Honors College. This has always been accepted practice and an agreement was formalized on 27 August 2019 with Academic Affairs and the Provost.
HON 200
We encourage all faculty and qualified staff at Marshall University who are interested in contributing to our mission in the college to consider teaching the Honors Second-Year Seminar (sections of HON 200), a 3-credit hour seminar purposefully positioned in a student's second year of study at Marshall. The intention for this seminar is to engage with Honors students who have passed through their first-year, spotlight curricular and extra-curricular activities and are transitioning to more fully engage with their major departments. We look to enhance a sense of "cohort" among the Honors students at this point in their academic career and to help cultivate shared purpose as active members of the college who critically and self-reflectively engage with essential themes of Leadership, Ethics, and Civic Engagement through their work in this seminar. To help achieve our goals for this seminar, individual instructors are asked to design their own seminar from a foundational core set of elements and shared learning outcomes. The seminars are capped at 25 students and scheduled in Spring semesters only.
A review of prospective instructor credentials and experience is conducted by the college. Please reach out to us at honorscollege@marshall.edu with the subject "HON 200" to begin a conversation about your ideas and our expectations for this important, transitional course in our curriculum, which helps prepare students for later work in their course of study in the College and their major(s) as well as their future lives and careers.
HON 480
We encourage all faculty interested in contributing to our mission in the college to submit proposals for upper-level Honors Seminars (sections of HON 480). These seminars are purposefully interdisciplinary in design and generally capped at 15 students. While we have expectations regarding the pedagogical approaches and alignment of individually tailored learning outcomes in seminars with those for the Honors College curriculum as a whole, faculty may design highly original seminars–as seen in the Seminar Archives, for example. This is the core course in our curriculum.
There is a thorough review of proposed seminars by the Honors College Curriculum and Policy Committee (HCCAP) at least one semester prior to the semester an approved seminar is offered. Below you'll find links to the Honors Seminar (HON 480) online proposal/application submission forms and a guide for faculty to help think about their course as an seminar for the college and prepare their proposals. Due dates for HON 480 proposal/application submissions are published annually on the Honors College Curriculum and Policy Committee page. Generally, proposals/applications are due within the first three weeks of the Fall and Spring semesters for seminars that may be scheduled as early as the next regular academic year semester.
There are four different possibilities for HON 480 submissions as follows:

To learn about how to add General Education designations of Writing Intensive (WI) and/or Multicultural (MC) and International (INTL), please refer to the General Education Designations page. Having at least some of our Honors Seminars carry these General Education designations can be very helpful to our students (who must complete a 24-credit Honors Curriculum of which HON 480 is a part) and can, particularly with Writing Intensive designations, help enrollment numbers for some courses.