What is a Health Savings Account?
Providing economical Healthcare while costs are rising is a major issue. To deal with this issue and help you plan for future health expenses, you will have the choice of enrolling in a Health Savings Account (HSA) or Limited Healthcare (FSA) . This option allows you and your family to take greater responsibility for your medical care to reduce your insurance premiums and save money for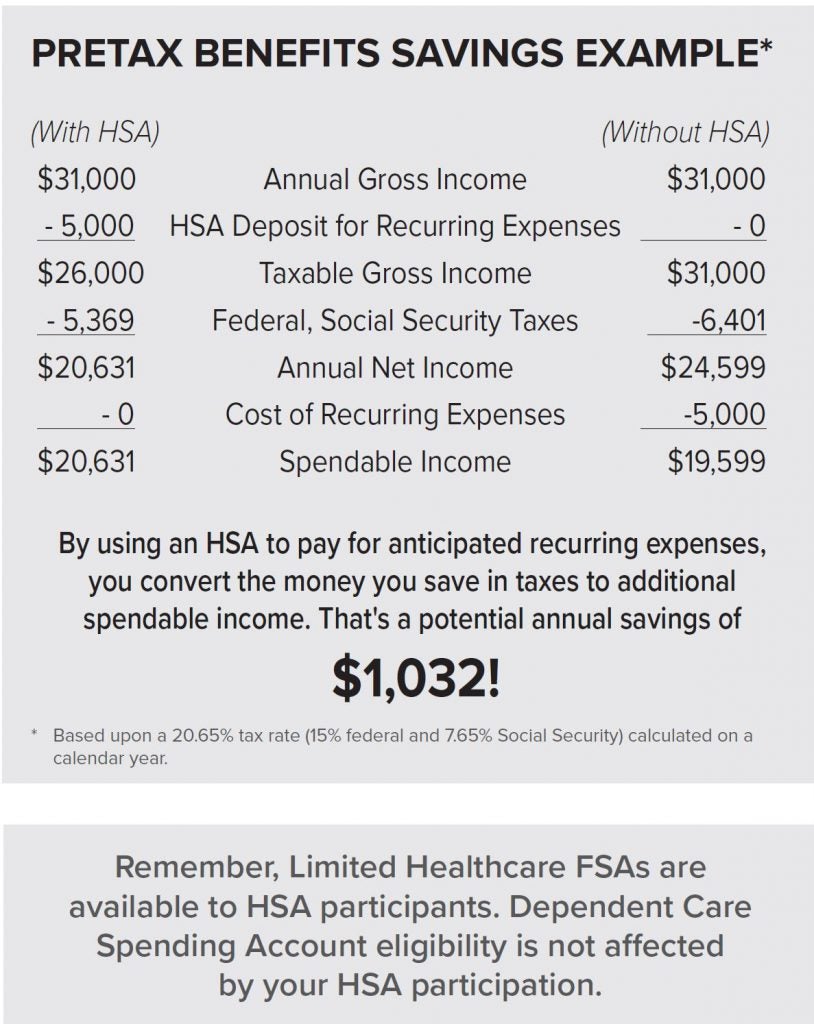 future health expenses.
Health Savings Account (HSA)
A
Health Savings Account (HSA)
is a tax-free account that can be used to pay Healthcare expenses. Unlike money in a Flexible Spending Account, the funds do not have to be spent in the plan year they are deposited. Money in the account, including interest or investment earnings, accumulates tax-free, so the funds can be used to pay qualified medical expenses in the future. An important advantage of an HSA is that it is owned by the employee. If you leave your job, you can take the account with you and continue to use it for qualified medical expenses. 
If you enroll in a Health Savings account, you cannot enroll in a Health Care Flexible Spending Account, but may enroll in a Limited Health Care Spending Account. 
<strong>Who is eligible to contribute to an HSA?</strong>
<strong>How much can you contribute to HSA?</strong>
<strong>How do you access the funds in your HSA account?</strong>
<strong>Will you be charged any banking or custodian fees?</strong>
---
Limited Healthcare FSA
A Limited Healthcare FSA (LPFSA) is offered in conjunction with your Health Savings Account, should you elect. LPFSA funds can only be used for dental and vision. You are not allowed to contribute to both a health savings account as well as a standard (non-limited) healthcare FSA.
<strong>Whose expenses are eligible?</strong>
<strong>Minimum and Maximum Annual Deposits</strong>
<strong>When are my funds available?</strong>
Enrollment
<strong>How to Enroll</strong>
<strong>Enrollment Options</strong>