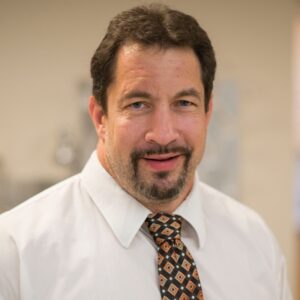 Welcome to the Marshall University School of Pharmacy! We're thrilled to have you here. Our mission is to prepare future pharmacists who can meet the unique healthcare needs of patients in the 21st century. The pharmacy industry is experiencing significant growth. Career opportunities range from research and development to hospital and retail pharmacy, nuclear pharmacy, and more.
Choosing a career in pharmacy at this time is particularly exciting, and we're delighted that you're considering Marshall University. Our Pharm.D. program is designed to be learner-centered, interdisciplinary, and team-based. From day one, you'll be immersed in an environment that emphasizes active learning and collaboration with fellow pharmacy students and other healthcare professionals. We provide a dynamic and diverse educational experience that prepares you for the real world. Additionally, our strong partnerships with local medical facilities offer you the chance to apply your skills in real-life settings under the guidance of experienced professionals.
In addition to the Pharm.D. program, we also offer a bachelor's degree in Pharmaceutical Sciences (BSPS), a master's degree in Pharmaceutical Sciences (MSPS), and a dual Pharm.D./MBA degree in collaboration with the Brad D. Smith Schools of Business. These programs further enhance your education and open doors to various pharmacy settings upon graduation.
As the Dean of the School of Pharmacy, I invite you to explore our institution through this viewbook, our website, and social media channels. We strive for excellence in education, research, practice, and community involvement. Our faculty members are exceptional researchers and clinicians, dedicated to achieving excellence and ensuring your success. We strongly believe in the importance of diversity and inclusion, and our faculty, staff, and student body reflect this commitment. When you choose Marshall University School of Pharmacy, you become an integral part of our close-knit "Pharmily." Together, we work as a team, driven by passion and a shared commitment to learning. If this resonates with you, then you're exactly the kind of individual we're seeking. Please don't hesitate to reach out to our staff for further information.
We look forward to embarking on this exciting educational journey with you!
Sincerely,
Eric Blough Ph.D.
Dean
Marshall University School of Pharmacy
We Are…Marshall! We Are…the Future of Pharmacy Education!