Marshall University School of Pharmacy Office of Diversity & Inclusion understands that research on gender, race, ethnicity, and other components of diversity such as sexual orientation or religion, impact how patients receive, interpret, and act on health information. Marshall University School of Pharmacy celebrates our common goal of service to humanity and promoting diverse perspectives. We continually work to ensure our students are ready to interact with the world around them, beginning in our classrooms with the goal of graduating culturally-competent students who are prepared to be leaders and innovators in pharmacy and the rapidly changing world.
The Office of Diversity & Inclusion strives to meet our mission within a culture of understanding, inclusion, and respect. We recruit and support all faculty members, staff members, and students with a particular commitment to historically excluded populations who are currently underrepresented (diverse in gender, age, race, ethnicity, religion, disability, and socioeconomic status). We will continue to be collaborative, by engaging the expertise of colleagues at Marshall University, our community, and beyond to meet our mission. We believe that diversity in all its dimensions — including of thought and experience — creates a stronger workforce and promotes fresh, innovative thinking.
The Office of Diversity & Inclusion efforts are focused on:
Recruiting a diverse student body through outreach, scholarships, and partnerships;
Diversity & inclusion best practices for faculty hiring and recruitment to attract more diverse professional talent;
Creating a pathway to pharmacy training by developing pathway programs and activities to attract outstanding historically underrepresented students and undergraduates;
Fostering a supportive climate and environment for diversity and inclusion by attracting a diverse faculty and staff – through recruitment, retention, mentorship, programming, curricula, training and professional development.
We want our pharmacy school to mirror our current and future patient populations. To help better serve our local and global communities, the Office of Diversity & Inclusion actively collaborates with MUSOP leadership to enhance the diversity of the MUSOP students, faculty, and staff.
ACODI (Advisory Council on Diversity & Inclusion)
The mission of the ACODI is to advise the assistant dean for diversity & inclusion and to coordinate the Marshall University School of Pharmacy's efforts in regard to multicultural competence, diversity, and inclusion. The ACODI advises in the creation and coordination of diversity & inclusion programs and strategies and may propose and advocate for policies and programs designed to increase MUSOP diversity, inclusion, and multiculturalism.
The membership of this council includes current students, alumni, faculty, staff, and community members. ACODI is charged with developing plans to assess the state of diversity and inclusion and provide recommendations to improve diversity and inclusion for faculty, staff, and students. ACODI also advises and assists in diversity activities, programs, and initiatives dedicated to topics on diversity & inclusion.
Excellence in Diversity Awards
The Excellence in Diversity Awards were created to recognize and honor demonstrated commitment and outstanding effort toward creating a diverse and inclusive community. Each year we recognize internal and external individuals that meet the defined award criteria. The awards are given to individuals that have had impact in several different areas to include: age, disability, gender, lesbian, gay, bi-sexual, transgender, queer/questioning, ally (LGBTQA), race, faith, religion, health equity, and underrepresented student outreach programming. Information on this award program is available at https://jcesom.marshall.edu/students/diversity-inclusion/diversity-inclusion-awards/
Pathway Programs
The Health Care Pathways Initiative (HCPI) was designed to connect West Virginia, Kentucky, and Ohio high school students (grades 9-12) with an exclusive sneak peek at careers in the STEM fields. During the 4-week residential camp, students are immersed in classroom activities and attend seminars. Student participants also gain the opportunity to engage in community service projects, enabling them to acquire life skills and knowledge, while providing a service to those who need it most.
The Health Care Pathway Initiative program gives participants an opportunity to learn about careers in pharmacy, medicine, other health care fields, engineering and sciences. Students also learn the importance of becoming active members of their community, which has a lasting, positive impact on society at large. Information on this program is available at www.musom.marshall.edu/diversity.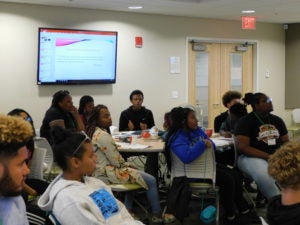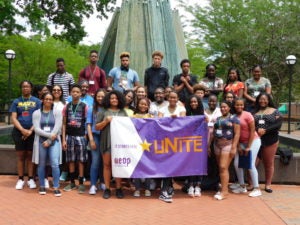 Get Involved: For more information about diversity & inclusion at the Marshall University School of Pharmacy, please contact: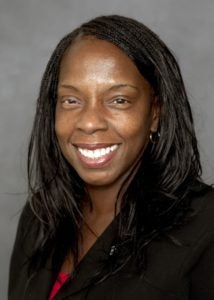 Shelvy L. Campbell-Monroe, Ph.D.
Assistant Dean for Diversity & Inclusion, Marshall University School of Pharmacy
Associate Dean for Diversity & Inclusion, Marshall University Joan C. Edwards School of Medicine
President, NAMME (National Association of Medical Minority Educators, Inc.) "Where Inclusion and Diversity Meet the Health Professions"
1600 Medical Center Drive
Suite 2403-P
Huntington, WV 25701
Office 304-691-1607
Fax 304-691-1609
campbels@marshall.edu