The Dean of the Lewis College of Business (LCOB), Dr. Haiyang Chen, and Associate Deans Drs. Marjorie McInerney and Jacqueline Agesa, would like to congratulate the following students for their acceptance into the 2015-2016 Dean's Student Advisory Board (DSAB):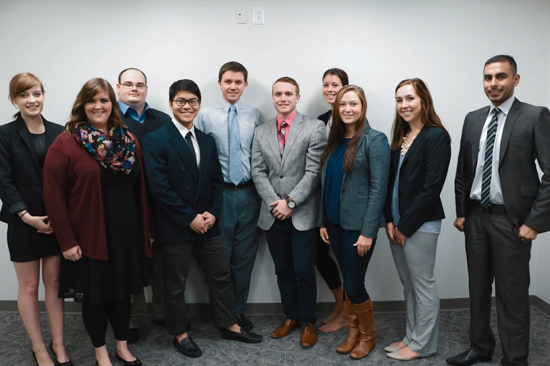 Graduate Student Board Members:
Ali Asad Hafeez, MBA
William Mills. Human Resource Management
Muhammad Taha Saifullah. MBA
Undergraduate Student Board Members:
Justin Baisden, Accounting
Elijah Duduit, Management
Katelyn Farr, Accounting and Management
Kourtney Ferrell, Healthcare Management
Sarah Gabhart, Economics
Cody Hatten, Management and Marketing
Ashleigh Keller, International Business
Kaylee Oney, International Business
Rachel Rohrbach, Accounting
Jacob Roman. Marketing and Economics
Danica Ross, Marketing
Nguyen Thai. MIS
Victoria Walker, Healthcare Management
These students represent the diverse and vibrant culture of the LCOB. For the upcoming academic year, they will serve as the voice of the College's student population, acting as a liaison between the student body and administration. The DSAB provides students a forum to voice their needs, concerns, and suggestions pertaining to future planning and decision making within the College.
Congratulations to these student leaders!