Gary Hall
Manager, Information Services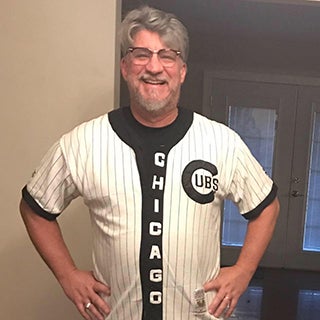 What degrees do you hold?
B.B.A, Accounting – Marshall University
A.S, Computer Programming – Guildford Technical Community College.
How would you describe your role in 10 words or less?
I manage staff support of TECI and UCF for the campus community.
What is your favorite thing about working in IT or at MU?
The diverse people I work with.
What is your favorite restaurant in the Huntington/Charleston area?
Backyard Pizza, Black Sheep Burritos and Brews, The Ale House, Taste of Asia.
What is your favorite vacation spot?
Florida Gulf. I like the clear water, just the way the beaches are. More Caribbean than the east coast.
What are some of your favorite pastime activities?
Motorcycle riding, brewing beer, reading.
How can someone from our community reach you?
gary.hall@marshall.edu