Alymbek Damir Uulu
Information Technology Intern
---
Major: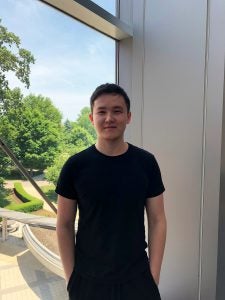 BS in Computer Science
Internship Team: 
Web Team
What's your dream job?:
Real Estate (landlord), Software Business Corporation CEO
What made you wan to be in the IT Field?:
I always liked computers. In the IT Field you can create useful things with only knowledge.
Describe what you do for the IT department in three sentences:
Help resolve minor issues on servers. Web application migration. Installation of plugins and other software on servers.
Favorite Restaurant in Huntington/Charleston area:
Hibachi, Prime on 4th. Chipotle
What's your favorite hobby?:
Working Out
What's your favorite part of technology?:
Artificial Intelligence, Machine Learning
Something you can't live without?:
Water
Who inspires you?:
Mark Cuban
If you could have any super power, what would it be?:
Being a multi-millionaire by the age of 28
What's your favorite food?:
Chicken wings, Steak, Central Asian, East Asian cuisines
If you could go anywhere in the world, where would you go?:
Japan, Singapore, Scandinavia