As part of our effort to bring a unified Single Sign On (SSO) experience to more of MUIT services, we are preparing to migrate to a new Shibboleth Identity Provider (IDP) server that will allow us to integrate with Active Directory Federation Services (ADFS). Once this migration is complete, those attempting to log-in to services protected by shibboleth will no longer see the traditional Marshall Shibboleth SSO page.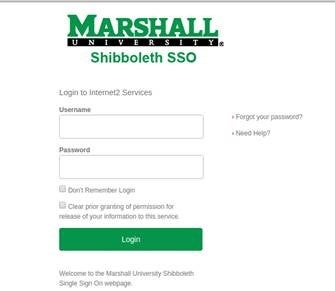 Once the migration is complete, users will see the standard ADFS login page instead.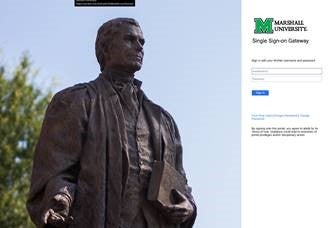 ---
What is Shibboleth?
As a federated system, a Shibboleth IdP supports secure access to resources across security domains. Information about a user (known as attributes) is sent from a home identity provider (IdP) to a service provider (SP), which prepares the information for protection of sensitive content and use by applications.
What is ADFS?
Active Directory Federation Services (ADFS) is a software component developed by Microsoft that can be installed on Windows Server operating systems to provide users with single sign-on access to systems and applications located across organizational boundaries.
Which systems will be affected?
Bb Transact for Eaccounts
eRezLife
InCommon federation including CILogon, Educause, Eduroam
Poll Everywhere
Tapingo
WVAquavit
---
Please note that this is re-directing to ADFS for authentication only. The remainder of the process is handled by shibboleth just as it always has for attribute release, etc.  As of right now, we are planning on migrating to the new server during the standard maintenance window on 10/21/18.
Please contact the IT Service Desk for any questions, 304-696-3200, or chat below.