Important update for all active Marshall University e-mail accountholders including students, faculty, staff (MU, SOM, and Marshall Health) and Alumni.
Marshall University Information Technology will introduce an updated e-mail security solution provided by Microsoft in January 2021.  In addition to anti-virus and anti-spam protection, the Microsoft Defender for Office 365 service improves security for both incoming and outgoing email. This will provide advanced protection against fraudulent email for our students, faculty and staff.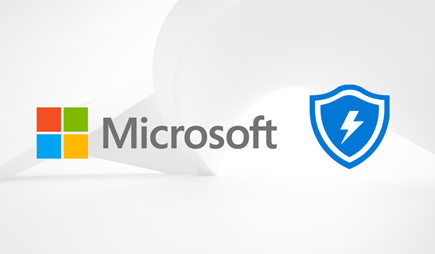 For more information on the benefits of this upgrade and frequently asked questions, please visit https://www.marshall.edu/it/email-security
When will this occur?
Availability of Microsoft Defender for Office 365 is scheduled for Wednesday, January 6, 2021.
Who does this affect?
This update affects all Marshall University mailboxes including student, faculty, and staff, and alumni.
What do I need to do?
No action needs to be taken on your part. Just keep an eye out for Spam Notifications which will come from quarantine@messaging.microsoft.com. You might receive an email periodically notifying you of messages that are in quarantine. If you do not receive these notifications, it means you have no new email in your quarantine.
What will the new Spam Notifications look like?
The new Spam Notifications will come from quarantine@messaging.microsoft.com with the Subject "Spam Notifications: [x] New Messages".
Below is a screenshot of what a Spam Notification will look like in Microsoft Outlook: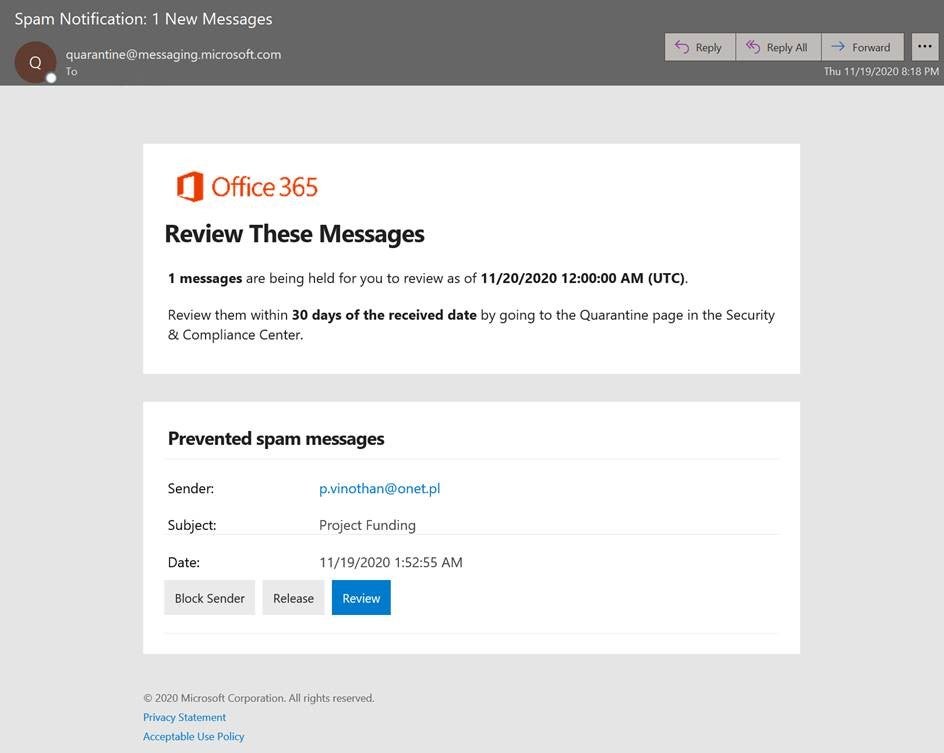 If you have any technical questions or issues, please contact the Marshall University IT Service Desk at 304-696-3200 or via e-mail at  itservicedesk@marshall.edu.