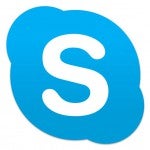 Skype for Business is Marshall's unified communications solution that integrates all of our communication needs. Combining the best abilities of our desk phones, Microsoft Outlook, instant messaging, group, and personal video conferencing with others, whether collaborating on– or off-campus.
Skype for Business provides a more feature-rich, flexible, and cost effective solution to connect the University to its department and students. Stay in touch with colleagues and students using the device of your choice. Skype for Business combines your office phone, email, and desktop client into a powerful tool to help organize communication. Skype for Business is available on your desktop, laptop, mobile devices, and tablets. The University standard telephone is the Polycom VVX600 and is fully compatible with Skype for Business.
If you have any questions – please let us know by emailing it_training@marshall.edu.
Get Answers to Common Questions
For self-help and documentation, please click the Common Questions categories below.
On Demand Online Training
With access to LinkedIn Learning, Marshall students, faculty, and students have full access to LinkedIn Learning. LinkedIn Learning provides easy to follow video lessons from experts in each subject area powered by Lynda.com videos.
Log in using your MUNET username and password and view a full self-paced tutorial on Skype for Business Essential Training.
Visit our Unified Communications Training content.
Users guide brochures are available for quick reference:
If you are experiencing technical issues or having problems please contact our IT Service Desk at servicedesk@marshall.edu.
Learn how you can use Skype for Business to connect with others and run effective meetings, while saving time and resources.
To schedule training for individuals or small groups email it_training@marshall.edu.
Please Note: To schedule training for individuals or small groups email it_training@marshall.edu.