TJ Lawhon
LMS Administrator
---
What degrees do you hold?
BBA – Management Information Systems from Marshall University
How would you describe your role in 10 words?
Application Administrator for Blackboard & other campus-wide applications
What is your favorite thing about working in IT or at MU?
I love working at Marshall because of the personal history I have here. I grew up a fan of Marshall athletics, went to Marshall myself and now I am helping to move Marshall forward in my own way.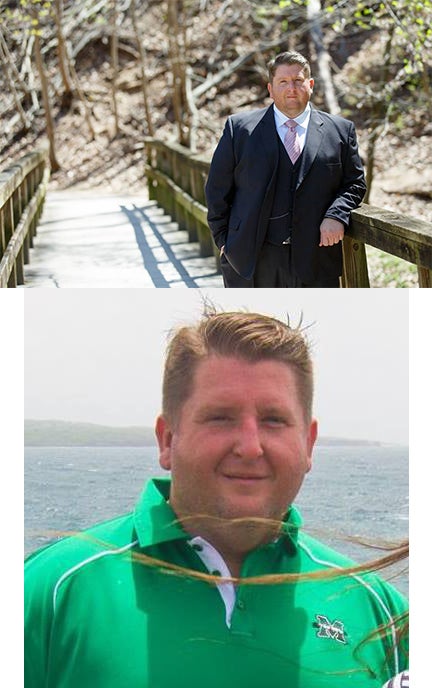 What is your favorite restaurant in the Huntington/Charleston are?
Backyard Pizza and 21 at the Frederick are my two favorites.
What is your favorite vacation spot?
My wife and I love the Gulf Coast of Florida. My favorite place in the world though is St. George's, Grenada.
Who inspires you?
My wife. She pushes me to be better in every aspect of life.
What are you currently watching?
I am currently re-watching all Marvel Cinematic Universe movies getting ready for the new one.
What's the best concert you've ever attended?
Third Day and while I hate to admit it… Coldpay.
What's something you can't live without?
My family and my life as a Christian.
What's the most adventurous thing you've done?
I have done lots of ministry and humanitarian aid trips in the past. While each of them pushed me, going to Haiti after the earthquake in 2010 was definitely the most adventurous.
What's the coolest thing you're currently working on? 
Professionally, I'm trying to learn Python.
Personally, I'm trying to build a privacy fence.
What are your favorite hobbies/pastimes?
I love spending my time doing ministry in other countries. I love immersing myself in other cultures and making lifelong friends around the world. On a more boring note, I love going to movies and athletic events such as football or baseball games.
How can someone from our community reach you?
tj.lawhon@marshall.edu
Plug in your LinkedIn
TJ Lawhon