Welcome from the Director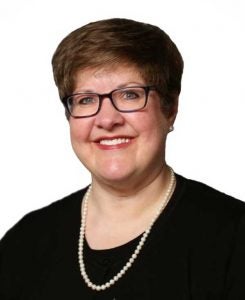 On behalf of the faculty, staff, and students of the School of Music at Marshall University, I welcome you to our website.  I invite you to explore our exciting undergraduate and graduate academic programs in music, our performance opportunities for Marshall students in all majors, and our upcoming recitals and concerts by our students, faculty, ensembles, and guest artists.
Our music faculty are exceptionally accomplished performers, conductors, creators, and researchers who value their role as educators and are highly committed to fostering academic and artistic excellence in our students.  Our broad curricular options reflect our desire to offer a comprehensive academic program in music that supports the diverse interests and aspirations of young musicians in the 21stcentury.  Our commitment to our students is also reflected in our interest in our students' overall well-being and in their success after graduation.  Marshall University's Center for Wellness in the Arts—one of the only such programs in the United States—is an important resource for students in the performing arts to learn about and seek treatment for issues relating to performance injuries, hearing health, and performance anxiety. Further, we require our music majors to enroll in music career development courses that help them to explore their career interests and develop the skills necessary to embark upon their careers as musicians after they complete their degree.  Our graduates enjoy careers as performers, educators, and music practitioners and advocates, and we are tremendously proud of the part we have played toward their success.
Our website offers many resources for applying to, studying at, participating in, or giving to the Marshall University School of Music.  If you have any questions or would like more information, please contact us.  We look forward to meeting you.
Best wishes, and Go Herd!
Dr. Susan Tusing, Director
School of Music
Mission Statement
The mission of the Marshall University School of Music is threefold:
To prepare students for pursuing careers and lifelong learning and engagement in music
To provide enriching musical experiences for all Marshall University students
To serve as an essential cultural resource for the region
In the pursuit of our mission, we are committed to the following goals:
To foster an inclusive, student-centered environment that inspires music and academic excellence, personal growth, and entrepreneurship
To educate students to think critically, work creatively and collaboratively, communicate effectively, and become technologically competent
To champion the scholarly and creative achievement of our exemplary music faculty
To provide leadership within the University and the region in all matters pertaining to music
To function as a vital and visible contributor to the cultural life of the community through performances, festivals, and other presentations, as well as engaging in collaborative partnerships