Rhythm Section Roles (in standard swing)
Marshall Jazz Fest Clinic – Slides
Jazz Band Performance Repertoire
Difficulty Considerations in Jazz Ensemble Repertoire – 3-18-21
2021 Winter Jazz Festival
Saturday, February 20, 2021
Festival Information
The Marshall University Winter Jazz Festival is one of the oldest collegiate jazz festival in North America. Founded in 1969, the festival is held in February of each year and features performance by the tri-state areas finest middle school and high school jazz ensembles along with clinics and performances by world-renown jazz artists. High school & middle school jazz ensembles and combos of any size are invited to participate. Each group will receive feedback and have the opportunity to work with and witness some of the best professional jazz musicians in the country. Past guest artists include Steve Turre, Ashlin Parker, Jim Snidero, The Sean Jones Quintet, & The Stan Kenton Orchestra.
DUE TO THE COVID-19 PANDEMIC, the 52nd Winter Jazz Festival will be held virtually around February 20, 2021. Our special guest this year will be Ryan Adamsons.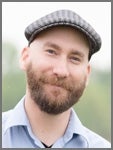 About Ryan:
A native of Springfield, Virginia, Ryan Adamsons is based in Chicago where he is an active composer, performer, and educator. Ryan has received Bachelor of Science Degrees in Jazz Studies and Brass Performance from the University of Akron (OH), and also graduated with distinction from DePaul University in Chicago (IL) with a Masters of Music concentrating in Jazz Composition. An award-winning composer and sought after clinician, he has taught numerous groups in the United States and Japan. He currently works as an Artist Advisor at the Denis Wick/Vandoren Musician's Advisory Studio in downtown Chicago, and serves on the Board of Directors for the Chicago Jazz Orchestra as their Director of Educational Programs. Ryan also serves in several roles for the Jazz Education Network and is the Jazz Area Manager for the Midwest Clinic.  https://www.ryanerikadamsons.com/
Festival Registration
To register your jazz ensemble or combo for the festival, please click the link below.
Register for the 2021 Winter Jazz Festival
History of the Festival
Past Guest Artists
2020 – Monika Herzig and The Time Flies
2019 – Rob Parton & The Columbus Jazz Orchestra
2018 – Bob Thompson & Tom Hildreth
2017 – Steve Turre & Ashlin Parker
2016 – Jim Snidero & Reggie Watkins