---
Jomie Jazz Center
The Jomie Jazz Center on the campus of Marshall University is the home of the Jazz Studies program.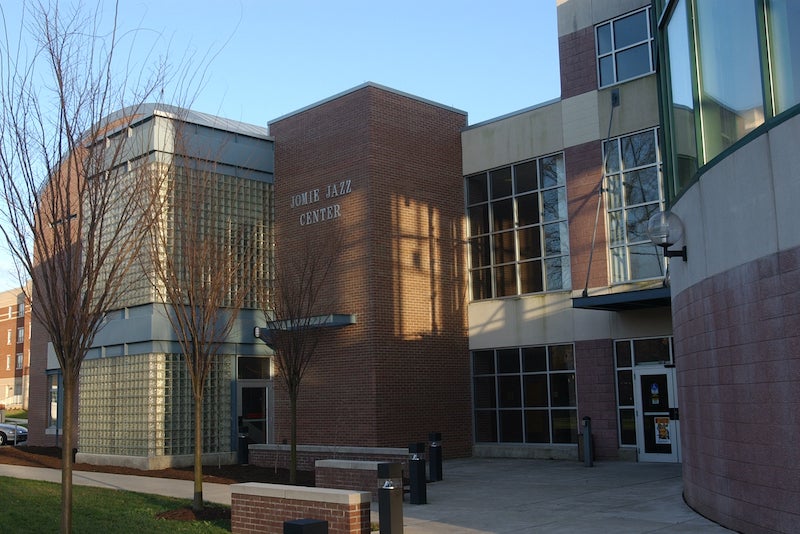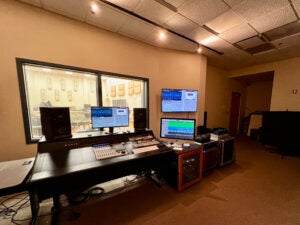 Added to the Joan C. Edwards Art Center, a two story, 12700 sq. ft. building that takes the form of a large, vaulted volume separated from the existing Fine Arts Building. The building serves multiple functions and allows for natural interaction between the jazz center spaces and the performing arts building. Conceived as a series of Administrative spaces arranged around a central "Jazz Forum", the building allows for informal gatherings.
The forum space may be used for intimate jazz performances, meetings or classes. The first level houses the Artist's Series administrative offices, a classroom, two practice rooms and a multi-media center. The second floor is home to practice rooms, a rehearsal/recording space and a recording studio. Balconies overlooking the jazz forum furnished with lounge chairs and nightclub style tables complete the level.
The Jomie Jazz Center arrives at its unique name by combining parts of the first names of two of Marshall University's best friends and supporters – Joan C. Edwards and James F. (Jimmie) Edwards.