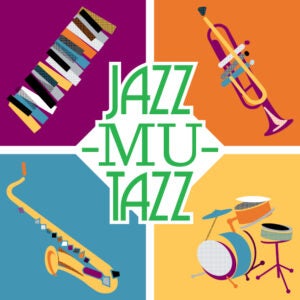 June 11 – 16, 2023
An immersive six day, five night experience geared toward rising high school freshman through collegiate musicians. No prior jazz experience required. Jazz improvisation, combo playing, jazz theory, history, and instrument specific masterclasses highlight the daily schedule, all in a relaxed, welcoming, and nurturing environment.
Details for Jazz-MU-Tazz 2023 coming soon!
COST: $350 IF REGISTERED BY MAY 1, $400 REGISTRATION MAY 2 OR LATER (Housing and meal plan options available).
Faculty: Jeff Wolfe, director and education coordinator; Martin Saunders, trumpet; Ed Bingham, saxophone;
Mike Stroeher, trombone; Danny Cecil, bass; Nick Vassar, guitar; Jesse Nolan, drumset.
Register and pay here!