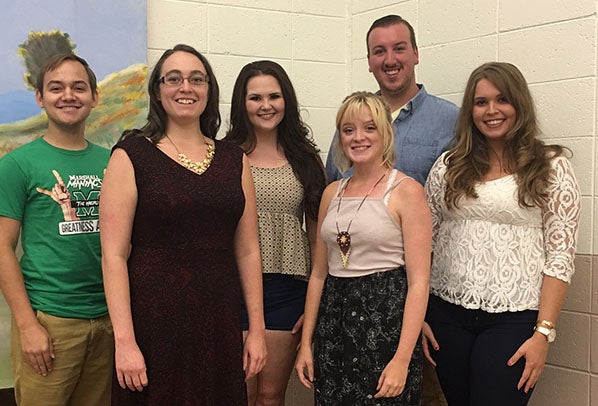 The second concert of the Marshall University Pullman Series will take place at 6 p.m. Thursday, Sept. 22, in the pavilion at Pullman Square in downtown Huntington.
The performance will feature musical theatre favorites by the Voices from Marshall, with Marshall music majors Cadence Weaver, Christa Navy, Taylor Isaacs, Cierra James, Andrew Hupp, Hillary Herold and Michael Bare, accompanied by Jacob Smith. The Voices from Marshall will perform selections from Joseph and the Technicolor Dreamcoat, Les Misérables, Into the Woods and The Addams Family, among other selections.
The Pullman Series is outdoors and concerts take place weather permitting. It is free and open to the public.
The series will continue Thursday, Sept. 29, with the Marshall University Trombone Ensemble and again on Thursday, Oct. 6, with the Marshall University Guitar Ensemble.
For more information, call the School of Music at 304-696-3117 or visit www.marshall.edu/music.