From Housing and Residence Life.
Information about the room reservation process for students to select their upperclassman Honors Living Learning Community (Honors LLC) rooms for the 2019-2020 school year. Questions should be directed to them at housing@marshall.edu.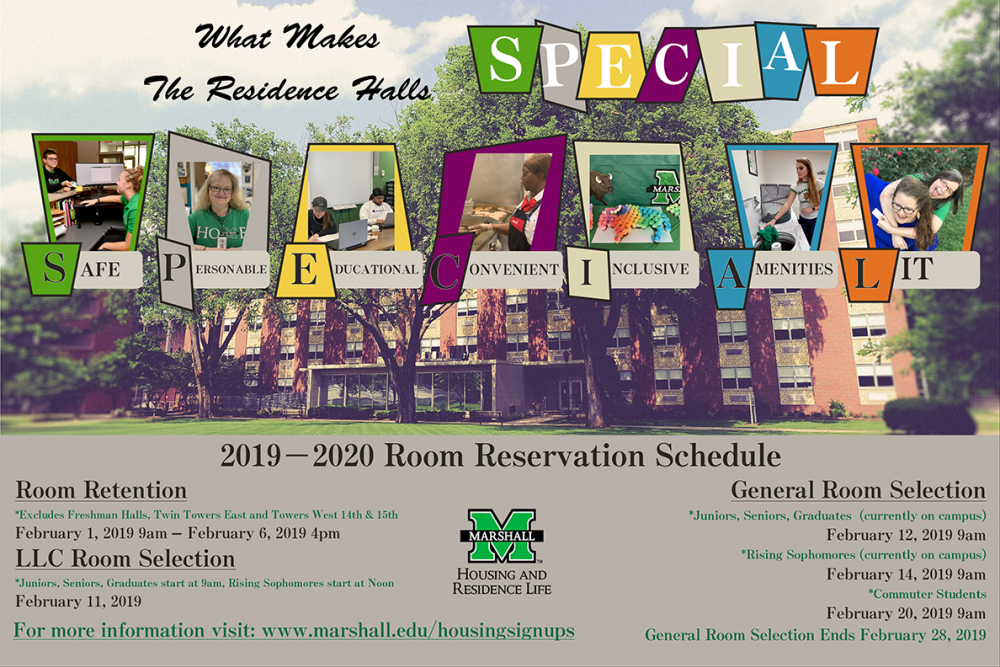 Location:
Willis Hall

Gendered by suite such that each suite will have one designated gender and everyone living in it will be of that gender.

Note that a male-designated suite could be next door to a female-designated suite.
Process:
Housing and Residence Life will be taking applications for students to apply for the Honors LLC in the following manner:

Honors Juniors and Seniors can apply starting at 9am 2/11/2019
Honors Sophomores can apply starting at noon 2/11/2019
The Application will close at 11:59pm on 2/11/2019

If a student misses this deadline, they may apply the next day during general room selection but all students will have access to spaces at this point.

Non-honors Juniors, Seniors and Graduate Students can apply starting at 9am on 2/12/2019
Non-honors Sophomores can apply starting at noon on 2/12/2019