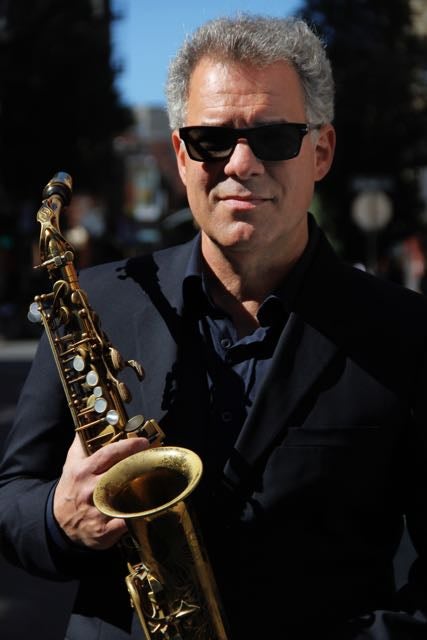 The Marshall University School of Music and Theatre will present the 47th Annual Winter Jazz Festival, Feb. 18-20, in Smith Recital Hall on Marshall's Huntington campus.
Special guests to the festival include Jim Snidero, an alto saxophonist who revolutionized jazz education by penning the first Jazz Conception books. Snidero is currently an adjunct faculty member at The New York School and has been a visiting professor at music institutions such as Indiana University and Princeton University.
"Jim Snidero is one of the leading jazz alto saxophonists in the world," said Dr. Martin Saunders, director of jazz studies at Marshall and organizer of the festival.
Additional guests are West Virginia-born trombonist Reggie Watkins, jazz performer and educator Steven Heffner and Jesse Nolan, an assistant professor of music at Marshall, who spent the past five years as music director, drummer and percussionist for the Blue Man Group.
The festival opener will be Thursday, Feb. 18, and begins at 7 p.m. with the Bridgeport High School Honor Band, followed by Marshall's Jazz Combo I at 7:30 p.m. and Marshall's Jazz II Ensemble at 8:15 p.m. Festivities continue Friday, Feb. 19, at 7 p.m. with the university's Alumni Band and Marshall's Jazz Combo I with special guests begins at 7:45 p.m. To conclude, the Thundering Herd All-Star Band performs at 7 p.m. Saturday, Feb. 20, and Jazz I with Snidero and guests will close the festival at 8 p.m.
Saunders said 16 regional middle school and high school bands will be present for adjudication Feb. 19 and 20.
Admission is free to all Winter Jazz Festival concerts, but donations for the jazz program will be accepted. For additional information, please contact Saunders at 304-696-4316 or saunders35@marshall.edu.