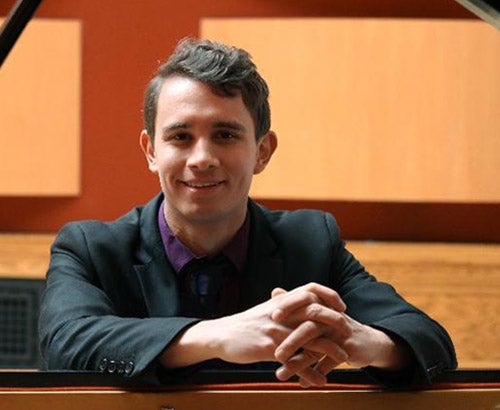 Marshall's School of Music will present Michael Noble, an American pianist currently living in Brussels, Belgium, in a recital at 7:30 p.m. Thursday, Sept. 15.
The solo piano recital in Smith Recital Hall on Marshall's Huntington campus will feature music by Mozart, Debussy, Ravel, Rzewski and Scriabin. The concert is free and open to the public.
In addition to the concert, Noble will also teach a master class for School of Music students before his next stop in Connecticut.
Since his first recital at the age of six, the now 20-something Noble has gone on to perform at Carnegie Hall and in concerts across Europe, Asia and North America. He studied at Yale, the Eastman School of Music and the Paris Conservatoire.
For more information, contact Dr. Henning Vauth, associate professor of piano and coordinator of the keyboard area in the School of Music at vauth@marshall.edu.