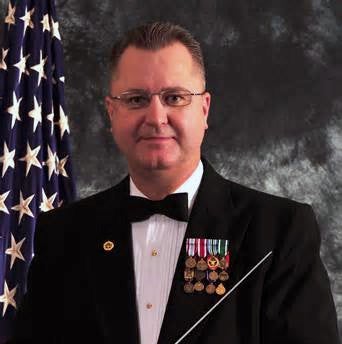 The Marshall University Choral Union will resume Monday rehearsals at 7 p.m. Aug. 31 in Room 150 of Smith Music Hall on Marshall's Huntington campus.
The Choral Union, open to students and community members alike, will be led by the new Director of Bands Brian Walden, who joined Marshall's music faculty following his retirement as Commanding Officer of the United States Navy Band.
Walden said he is excited to continue the rich tradition of performances with the Choral Union.
"It is a fantastic means of bridging the wonderful surrounding communities with the Marshall family, plus we get to have fun making great music together in the process," said Walden.
As the culmination of weekly rehearsals, the Choral Union will perform at 7:30 p.m. Sunday, Dec. 6. The location of the performance will be announced at a later date.
College credit for participation in the union is available but not required. For more information about the Choral Union, contact Walden by phone at 304-696-2317 or by sending an e-mail to waldenb@marshall.edu.