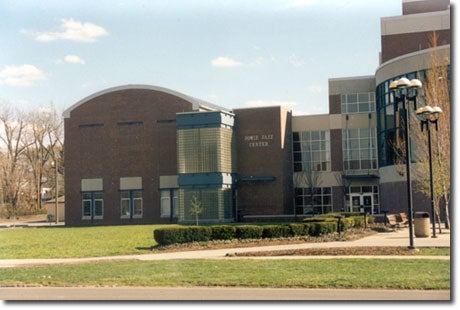 As a prelude to internationally renowned flute virtuoso Jean Ferrandis' debut appearance with the Huntington Symphony Orchestra, Marshall University's School of Music and Theatre will host a flute master class from 10 a.m. to noon Saturday, Oct. 10, in the Jomie Jazz Forum on Marshall's Huntington campus.
During the master class, which is free and open to the public, Ferrandis will perform a couple of selections and work with several students on standard repertoire, according to Dr. Wendell Dobbs, professor of flute in Marshall's music program.
Middle and high school flutists, as well as university flutists, are encouraged to sit in on the master class. All student flutists who attend will receive a free-of-charge ticket permitting admission to the evening's Huntington Symphony Orchestra concert at the Keith-Albee Performing Arts Center. Included on the program will be Mozart's G Major Flute Concerto; Bizet's Carmen Suite, with its famous flute intermezzo; and Cimarosa's Concerto for Two Flutes, in which Dobbs will join Ferrandis.
Ferrandis pursues an active career as an international performing artist and conductor. He burst onto the international music scene in the 1980s, and received by a unanimous vote his first prize from the Lyon Conservatoire, where he studied with Maxence Larrieu. He continued to win awards at such international competitions as Munich, Barcelona and the Young Concert Artists in New York, and was awarded the grand prize at the 1986 Prague Spring Festival International Flute Competition.
He teaches at the Ecole Normale Supérieure in Paris and at California State University, Fullerton.
Contact Dobbs in the music program at 304-696-2359 for more information about this master class with Ferrandis. For more information about Marshall's School of Music and Theatre, visit www.marshall.edu/music.