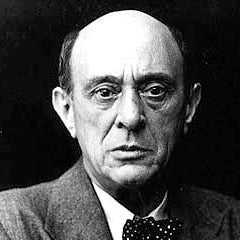 MUsic Mondays, Marshall University School of Music and Theatre's lecture series, will have its final presentation at 6:30 p.m. Monday, Dec. 14, at the Cellar Door, 905 3rd Ave., Huntington.
The lecture, "Expressions of the Subconscious: Arnold Schoenberg's 'Anticipation,'" focuses on the innovator in music's one-act, monologue opera and its foundation in psychologist Sigmund Freud's theories about female hysteria and dream interpretation. Lead presenter Dr. Vicki Stroeher, professor of music history at Marshall, said Schoenberg was a member of the Blue Riders group of artists, composers and authors interested in the intersections of disciplines–psychology and music in particular.
Schoenberg's "Anticipation" is based on an actual case study found in "Studies in Hysteria" by Freud and his associate, Josef Breuer, Stroeher said.
"In his music, Schoenberg tries to portray the young woman's emotional upheaval and imbalance," Stroeher noted. "As a result, we are not certain in the end whether her monologue reflects truth or hallucination. It's a very powerful work that is open to multiple interpretations. Much like in today's movies, the music captures the psychological undertones of the drama to take us on her emotional journey with her."
The fall series, titled "The Path to the New Music," has been investigating the influence of philosophical thought, art and literature, and scientific theory on music from the 19th and early 20th centuries. The spring series, which will feature such works as Johann Sebastian Bach's "St. Matthew Passion," will resume in February.
Each lecture costs $10 at the door. Checks should be made payable to Marshall University. All proceeds will go to support the music program. Seating is limited. Participants are encouraged to arrive early to enjoy conversation and refreshments.
For more information about MUsic Mondays, call the School of Music and Theatre at 304-696-3117.
——
Photo: Arnold Schoenberg wrote the one-act opera, "Anticipation," the subject of the final lecture in Marshall's MUsic Mondays series, which will take place Monday, Dec. 14.