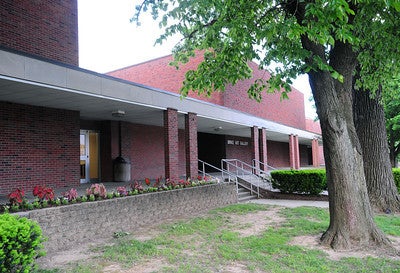 Marshall University's School of Music and Theatre will launch a new music lecture series, MUsic Mondays, at 6:30 p.m. Monday, Sept. 28, at the Cellar Door, 905 3rd Ave., Huntington. The fall series, titled "The Path to the New Music," will investigate the influence of philosophical thought, art and literature, and scientific theory on music from the 19th and early 20th centuries.
The inaugural lecture, "Beethoven: The Man Who Freed Music," will focus on Beethoven and his famous Ninth Symphony. Lead presenter Dr. Vicki Stroeher, professor of music history at Marshall University, said that Beethoven's importance to the direction music took in the late 19th and early 20th centuries cannot be overstated.
"Beethoven had been hailed as a giant among composers and rightly so," Stroeher said. "Our first lecture explores the elements of his music that sparked the imagination of so many composers who followed after him."
The fall lecture series will continue at the same time and place Oct. 19, Nov. 16, and Dec. 14.
Seating is limited. Participants are invited to arrive early to enjoy conversation and refreshments.
Each lecture costs $10, payable at the door. Checks should be made payable to Marshall University. All proceeds will go to support the music program.
For more information about MUsic Mondays, call the School of Music and Theatre at 304-696-3117.