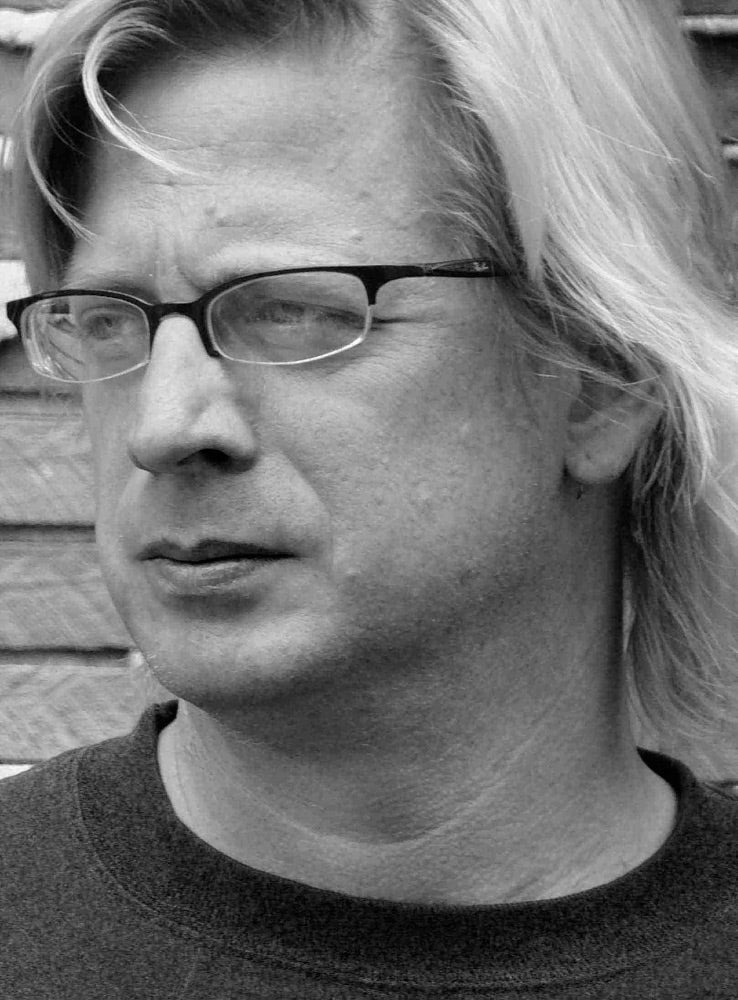 Coordinator of Music Theory/Composition
Faculty
Smith Music Hall 210
304-696-2482
Biography
"I am interested in the expression of an idea; in creating pieces through observation of the inherent musical potential of my sound material. In each piece, I invent processes that express this potential, generating contexts for their realization. In that sense my music results from the interaction of observations, intuition, and processes, rather than from a willful shaping of my materials."

"Harmonically and rhythmically moving,"

 Minneapolis Star Tribune,

"Beautiful, emotional music that is exciting, expressive, and fresh in its musical language,"

 WV Commission on the arts.

"With tightly wound rhythms, dramatic figures, and an emotionally stirring performance, Mark Zanter's String Quartet is nine attacca movements of beauty."

 American Record Guide

Mark Zanter, a composer/performer, has received commissions from the UIUC Creative Music Orchestra, CU Symphony, the American Composers forum, the WV Commission on the Arts, WVMTA, Due East, 

Şölen

 Dikener, Rick Kurasz, 

Ç

etin

 Aydar, Ankara University Soloists, Lindsey Goodman, Trifecta!, Awea Duo and many others. He has appeared as a composer and performer on NPR's Live at the Landmark, WILL, IPR, Second Sunday concerts, on WVPN In Touch With The Arts, is published by Les Productions d'OZ, Schott European American, and MJIC Music publishing, and his works have been performed nationally and internationally at festivals including, MUSIC X, June in Buffalo, Soundscape 

(Maccagno, Italy)

, NYCEMF, the Atlantic Center for the Arts, Seensound, MIUC (Melbourne, au),  SEAMUS National Conference, Echofluxx (Prague, Czech Republic), 

Generative Art International

, and 1

o

 Festival Internacional de Música Contemporanea de Goiania (Goiania, Brasil), the Society of Composers National Conference, the National Flute Association International Convention, the Double Reed Society International Conference, the National Saxophone Alliance National Conference, the International Clarinet Association Clarinetfest, and the International Tuba Euphonium Conference. He is the recipient of grants/awards from The American Society of Composers and Publishers (ASCAP), The American Music Center (AMC), The American Composers Forum (ACF), Meet the Composer, The West Virginia Division of Culture and History, and WV Music Teachers Association, and his work for string orchestra, Lament and dream received Special Distinction in the ASCAP Rudolph Nissim Prize. This work and others are featured on Navona Records release entitled Letters to a Young Poet. Zanter's music has been issued on the Ablaze, Navona, and innova record labels.

   As a performer Dr. Zanter is equally at home performing standard repertoire, improvised music, and jazz and has appeared with the Huntington Symphony Orchestra, the Ohio Valley Orchestra, Sinfonia Da Camera, Anthony Braxton, Roscoe Mitchell, Leroy Jenkins, Vinko Globokar, George Lewis, Butch Morris, and Alphonse Mouzon. He has recorded with Deborah Richtmeyer, Vinko Globokar, and his recording of Composition 165 with Anthony Braxton received special mention in Downbeat Magazine.

   Dr. Zanter's research interests include Algorithmic Composition, Structural Models for Improvisation, and Conduction® the music of Butch Morris. Mr. Zanter completed his A. Mus. D. in composition at the University of Illinois where he studied with, Salvatore Martirano, William Brooks, Paul Martin Zonn, and Erik Lund. He is Coordinator of Music Theory and Composition; and Distinguished Artist and Scholar at Marshall University, Huntington, WV.
A. Mus. D. in Composition, University of Illinois