M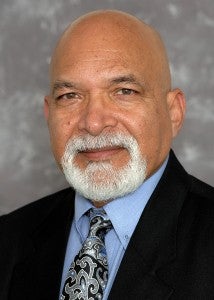 arshall University, Lewis College of Business professor Uday Tate has been selected as the R.G. Miller Jr. Distinguished Chair. Tate also serves as a full professor in Marketing. The nomination, which was approved by the Dean on June 12, 2015, honors and recognizes the distinction of outstanding faculty. This is one of the highest honors that can be bestowed on a faculty member in the College. Being selected recognizes excellence in teaching, research, and service.
"I am proud to receive this honor, and will justify this honor by productively contributing to the success of LCOB. Specifically, I will continue to support and contribute to the four pillars of success for the Lewis College of Business: (1) Engagement of Stakeholders, (2) Innovation in LCOB's Business Programs, (3) Impact of Pedagogy, Research, and Service, and (4) Assurance of Learning. As the recipient of the Endowment Professorship and as a faculty member of LCOB, I strongly believe it is my primary responsibility to successfully train, guide, and assist our students in achieving their career goals. In addition, it is imperative that LCOB plants its footprints in the global arena; to this goal, I will continuously dedicate my time and effort."
Uday Tate has been with the College for 14 years. One highlight of Uday's career at Marshall University has been his role as the Director of Executive MBA program. Uday resurrected and renovated the program into a successful and widely recognized EMBA degree in the region. During the program's tenure (2006 to 2011), it generated over $2.5 million of gross revenue. The program benefitted its stakeholders: students, faculty, and the Tri-State-Communities.
In the area of pedagogy, Uday has developed as many as seven Marketing courses at the undergraduate and graduate levels. These courses have been the important component of the BBA and MBA curricula.
Uday has been productive in research and related scholarly activities. His research efforts at Marshall University have resulted in the publication of sixteen peer-reviewed journal articles, over 30 presentations at professional conferences, and over 20 sessions chaired by him at those conferences. He strongly believes in collaborating research initiatives with faculty not only from the Marketing discipline, but from other fields and universities.
Another highlight of Uday's accomplishments has been his leadership and significant contribution in maintaining LCOB's AACSB accreditation in 2006 and 2011, particularly in the area of Assurance of Learning in the MBA, EMBA and India-MBA programs.