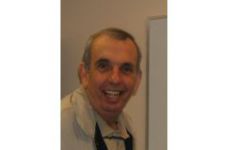 MUCG341
304-746-1961
Biography
Dennis Emmett received his DBA in Management/Quantitative Methods at Kent State University in 1978. He currently teaches Quantitative Methods-Business and Admin. Policy & Strategy. He recently was a Committee Member for the MBA Curriculum Committee at the Lewis College of Business. His research interests are in health care issues and has recently had his work published in the Hospital Topics journal. Dennis was a Board Member at the Lakewood Volunteer Fire Department for over 10 years.
DBA, Management/Quantitative Methods, Kent State University, 1978
MGT 500: Analytic Methods & Tech
MGT 601: Quant Methods-Business
MGT 674: Prod/Operation Management
MGT 696: Admin Policy & Strategy
MPNA 725: Evidence Based Research Methods II
MPNA 726: Statistical Methods for Research
Emmett, D. C. (2019). Supply chains in healthcare organizations: Lessons learned from recent shortages. Hospital Topics, 97(4), 133-138.
Committee Member, Taskforce for Aviation Management Major, October 2019 to May 2020
Officer, Treasurer, ACME, Treasurer but also a member of the leadership
Board Member, Lakewood Volunteer Fire Department, January 2009 to December 2020