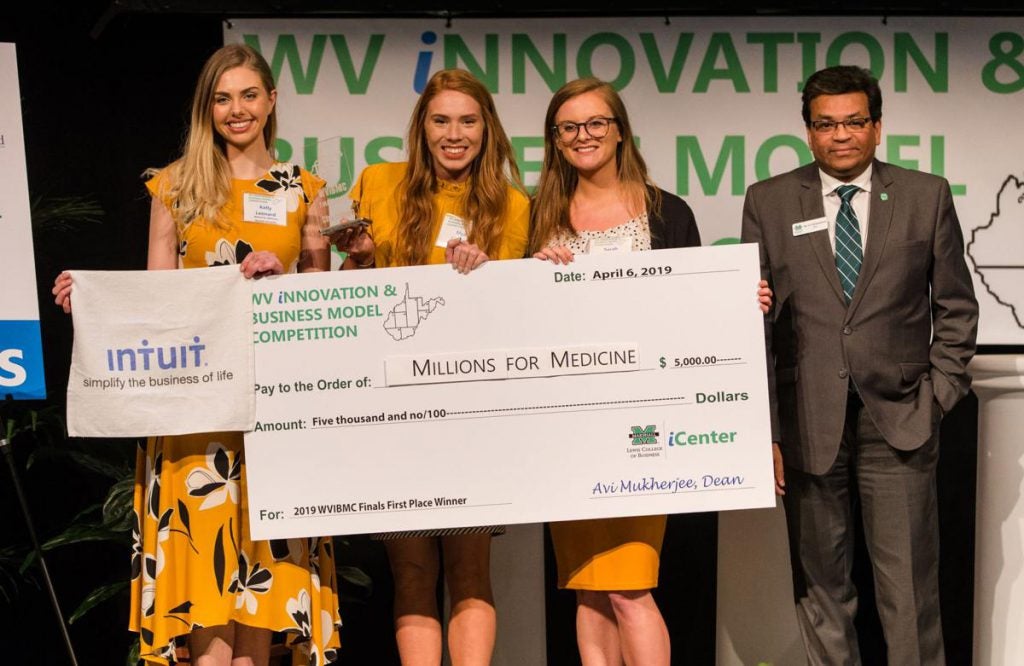 The U.S. News & World Report's "Best Colleges" rankings placed Marshall University among the best 381 schools in the top tier "National Universities" category for 2019.
The Lewis College of Business, Brad D. Smith Schools of Business ranked among the Best Business Schools in 2019 by Princeton Review and ranked among the Leading Business Schools of 2017 according to Newsweek.
Marshall University's Lewis College of Business provides students with an outstanding opportunity for an exceptional business education and an extraordinary college experience. Our promise is to give you an education that will serve you now and throughout your lifetime, no matter what path you choose. At Marshall, we take your success personally… Your Success is Our Business!
A Distinctive 3 + 2 Program
The 3+2 Program offered by the Lewis College of Business allows students to complete both their Bachelors of Business Administration and their Masters of Business Administration or Masters of Science (Accountancy, Healthcare Administration, Human Resource Management) in a total of five academic years, saving a student a semester of tuition. While still an undergraduate, a student can take graduate coursework at either the Huntington or South Charleston campus. Students are allowed to double count up to nine hours of graduate level courses from their master's degree toward their bachelor's degree requirements. Students enrolled in the program save time and money!
Student Organizations
Professional student organizations not only develop students' teamwork and networking skills, but also their leadership skills. The College offers a wide variety of professional student organizations for students to get involved in, according to their focus of study.
Scholarships
The Lewis College of Business offers over forty-five business-specific scholarships! If you are pursuing a degree in business, you are eligible for these scholarships. The application process is easy, simply visit our website's scholarship section and complete one application by the deadline, and you will be considered for all scholarships which apply to your individual circumstance. Advising and Stakeholder Engagement Our faculty and full-time professional staff are devoted to helping you while you are here, and preparing you for the next phases of your life. We have the #1 advising center on campus that provides support and guidance throughout your time at Marshall. We also have a Director of Stakeholder Engagement who will ensure you receive development and experiential learning opportunities that can help you obtain professional and community leadership positions.
Accredited by AACSB International
Business degrees from the Lewis College of Business are accredited by AACSB International – The Association to Advance Collegiate Schools of Business. Less than 5% of business schools worldwide are AACSB accredited for their business programs. Less than 1% are AACSB accredited for both business and accounting. We are in this elite 1% group! AACSB-accredited schools have the highest quality faculty, relevant and challenging curriculum, and provide educational and career opportunities that are not found at other business schools.
Degree Options
The Lewis College of Business offers several degrees which lead to exciting careers!
Bachelor's Degrees
Minor Programs of Study
Masters Programs
Doctoral Program