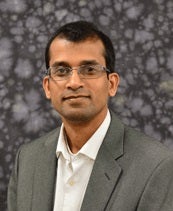 CH259
304-696-2709
Biography
Mohammad Karim is an Associate Professor of Finance in the Department of Finance, Economics, and International Business at the Lewis College of Business. Dr. Karim teaches courses in the areas of corporate finance, international finance, financial planning, and Investments. His research interests are primarily in the fields of empirical corporate finance, more specifically market efficiency and anomaly, and international finance. His scholarly work has been published in a variety of academic journals including Managerial Finance, Journal of Behavioral and Experimental Finance, Advances in Accounting, etc. He also presented his scholarly work in many national and international finance conferences such as FMA, EFA, MFA, and SWFA Meetings. During his leisure time, he likes to play chess and listen to music.
PhD, University of Texas at El Paso, 2012
MBA, Ball State University, 2008
Diploma in Computer Science, Computer Science and Applications, Bangladesh Open University, 2001
MBA, Finance, University of Chittagong, Bangladesh, 2000
BBA, University of Chittagong, 1998
Robert P. Alexander Faculty Award for Excellence in Research, LCOB, Marshall University, 2018
Lewis College of Business Summer Research Award, Marshall University, 2015, 2017
Marshall University Summer Research Grant, 2013, 2015, 2017, 2019
Lankton, N. K., Price, J., & Karim, M. A. (in press). Cybersecurity breaches and information technology governance roles in audit committee charters. Journal of Information Systems, forthcoming.
Karim, M. A., & Sarkar, S. (2020). Auditors' quality, footnotes, and earnings persistence. Managerial Finance, 46(2), 267-282.
Karim, M. A., Sarkar, S., & Zhang, S. (2016). Earnings management surrounding M&A: Role of economic development and investor protection. Advances in accounting, 35, 207-215.
Karim, M. A., & Sarkar, S. (2016). Do stock splits signal undervaluation?. Journal of Behavioral and Experimental Finance, 9, 119-124.
Devos, E., Elliott, W. B., & Karim, M. A. (2013). Product market advertising effects on the method of payment in M&A. Managerial Finance. 39(4), 362-383.
FIN 323: Principles of Finance
FIN 343: Intermediate Financial Manage
FIN 432: Financial Advising FINRA S-7
FIN 440: International Finance Management
FIN 470: Financial Policies/Strategies
FIN 510: Prin. Business Finance
FIN 620: Financial Management
FIN 630: Multinational FIN MGT
Associate Professor of Finance, 2018 to Present
Assistant Professor of Finance, 2012 to 2018