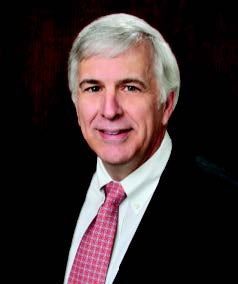 Greg Burton
Greg Burton has been executive chair of Motorists Insurance Group since its affiliation with BrickStreet Mutual closed in April 2017. Greg became BrickStreet's chief executive officer and president when the company launched in 2006. In May 2015 he became chief executive officer – a position he held until April 2017. Greg also continues to serve on the BrickStreet board of directors as executive chair.
Greg previously led the West Virginia Workers' Compensation Commission, which was losing approximately $1 million per business day before he became executive director in 2003. During Greg's tenure, he and his team played a central role in West Virginia's successful workers' compensation system reform.
Greg has more than 30 years of management experience in the insurance and financial services industries and in both state and local government.  His experience includes serving as cabinet secretary of the West Virginia Department of Administration (2001-2003); city manager of Charleston (1998-2000); chair and board member of the West Virginia Health Care Authority (1995-1998); assistant vice president, Investment Banking with Ferris, Baker Watts (1994-1998); vice president, head of corporate trust with Bank One (1985-1993); and assistant vice president of Bank of West Virginia (1983-1985).
Greg holds a Master of Business Administration from the University of Kentucky and a Bachelor of Science in business, with a concentration in management and marketing, from the University of Charleston. He currently serves on the West Virginia Chamber of Commerce board of directors and the Radford University board of visitors. Greg is a Charleston native. He and his wife Kim have two sons, Nick and Nate, and are proud grandparents four times over.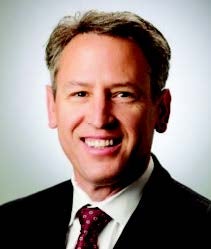 Jim Datin
Jim Datin is currently President & Chief Executive Officer of BioAgilytix, a leading global bioanalytical contract research organization (CRO) that supports the development of novel therapeutic biologics and biosimilars. With laboratory locations in North Carolina's Research Triangle Park area and Hamburg, Germany, BioAgilytix specializes in large molecule bioanalysis to provide critical insight into the safety and efficacy of biotherapeutic drug candidates throughout the clinical trial process. Jim received his BBA from Marshall University, his MBA from University of New Haven, and attended the Advanced Management Program at The Wharton School at The University of Pennsylvania.
Since Jim became CEO, BioAgilytix has grown its customer base by over 400%, increased its backlog by more than 500%, revenue has increased by over 500% and tripled its facility footprint and capacity, including expansion to Europe with the acquisition of Hamburg-based laboratory IPM Biotech in February 2016. With his leadership, the company has been named to the Inc. 5000 list of Fastest Growing Private Companies in America four times, was named CRO of the Year in North Carolina, and has achieved industry-leading customer satisfaction as measured by an independent marketing firm.  Throughout this time, BioAgilytix has maintained an over 90% employee retention rate, the highest in the industry, and was nominated 5 times as a 'Best Places to Work' in North Carolina by its diverse team of employees from over 18 countries.
He was previously EVP and Managing Director at Safeguard Scientifics, Inc. (NYSE:SFE), where he led the deal/investment team. During his tenure, three of Safeguard's partner companies went public on the NASDAQ while others were acquired by strategic buyers such as Oracle, Eli Lilly, Shire, McKesson and GE Healthcare. These exits generated $640M+ and represented a 24% IRR and aggregate cash-on-cash returns of 2.0x.
Over the same time period, Safeguard increased its deal flow +300% and improved partner company referenceability from 69% to 100%. In addition, Safeguard's stock price hit a 10-year high; average daily dollar trading volume increased 6x; and SFE significantly outperformed its peer group.
Jim previously was CEO of Touchpoint Solutions; Group President of Dendrite International; Group Director, Corporate Business Strategy and Planning at GlaxoSmithKline; CEO of publicly traded Isuta Holdings Berhad; and Director, International Business at Baxter/Merck KGaA.
Jim is a current board member with BioAgilytix Labs, LLC, Marshall University Lewis College of Business Advisory Board, Life Sciences PA (formerly Pennsylvania BIO), Kramden Institute Inc., and North Carolina Biotechnology Center.
Joe Holley
Joe Holley is a licensed CPA in WV and co-owner and Executive Vice President at JABO Supply Corporation.  He graduated from Marshall University, with a BBA in 1970. Holley completed post graduate studies at Marshall, West Virginia University and the University of Charleston.  In addition to serving as Chair Emeritus of the WVESGR, he is a current member of the IRS Taxpayer Advocacy Panel and a member of the Lewis College of Business Advisory Board. As a staff accountant, Holley was employed by Hayflich & Steinberg from 1967 to 1975. Holley served his country from 1968 to 1974 with the United States Army Reserve.
Joe is a member of the American and WV Societies of CPA's where he served on the WV Society's Exam Support Committee as an exam proctor, served on the WV Society's Public Service Committee, lecturing on financial literacy.  He is also a member of the FVS, TAX and IMTA sections of the AICPA. Joe holds professional certifications through the AICPA: CITP (Certified Information Technology Professional), CFF (Certified in Financial Forensics), and CGMA (Certified Global Managerial Accountant), NATP (National Association of Tax Professionals and ACFE, (Association of Certified Fraud Examiners). He has public speaking experience in both the professional and civic areas as a tax instructor for VITA programs in Southern West Virginia, lecturer on financial literacy topics in the greater Tri-State area, and lecturer and teacher of USERRA and The Heart Act to professional, military and civic organizations.
Joe currently is active civically with the IRS Taxpayer Advocacy Panel (TAP) member representing WV, WVESGR (Employer Support of the Guard and Reserve) Chair Emeritus, Ordained Baptist Deacon. Previously he was active with WVESGR, served as: Chairman, Ombudsman Director and Ombudsman, Ombudsman training by WVESGR and the DoD with mediation training via the WV Bar, received the National Ombudsman of the Year award in 2007, Member of the Southwest EITC (Earned Income Tax Credit) Committee in WV, and VITA / TCE (Volunteer income tax assistance / Tax counseling for the elderly) instructor for the IRS.
Joe resides in Huntington with his wife Rita Kate Holley and has one daughter, Jennifer and a grandson.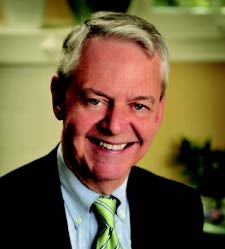 Steve Roberts
Steve Roberts is president of the West Virginia Chamber of Commerce, a statewide organization that seeks greater prosperity and a higher standard-of-living for West Virginians. The Chamber is the voice of business throughout the state and was recently voted the number one Chamber of Commerce in the United States by the American Chamber of Commerce Executives. Additionally, the West Virginia Chamber has been recognized for achieving the highest market share and largest new member growth in the nation.
Steve took a lead role in uniting the state's business community to pass the successful Freeport Amendment and was influential in building the coalition which helped repeal West Virginia's long out-dated Business and Occupation Tax. Steve expects to continue to elevate the Chamber's reputation as an advocacy organization that gets things done and provides strong statewide leadership.
A Huntington native, Steve previously worked for the Huntington, WV Regional Chamber of Commerce and BASF Corporation. He has a long association with Marshall University. He remembers his mother taking him to her own college classes at the university when he was four years old, and he has taught in the Community College of Marshall University. Steve was mentored early in his career by legendary Marshall University President Dr. Stewart H. Smith and Mrs. Evelyn Holberg Smith. Dr. Smith also served as the long-time chairman of the Education Committee at the Huntington Chamber of Commerce with Steve.
Among other community activities, Steve is the President of Leadership West Virginia and Chairman of the Board of Jobs for West Virginia Graduates. He chairs the Board of the Craik- Patton House Museum and serves on the Board of Huntington's Woodland's Retirement Community, the Foster Foundation and the Slater Charitable Trust. Steve is a founding member of the Yeager Scholars Ground Crew, and the former Chairman of the Huntington Policeman's Civil Service Commission. He is also a recipient of the Carter G.Woodson Award for work on behalf of African American job applicants.
Additionally, Steve serves with Greg Burton on the Board of BrickStreet Mutual Insurance Company and holds several appointments on behalf of the Chamber of Commerce of the United States.
He resides in Charleston with his wife, Anne England Roberts, who is also a Marshall University graduate. Steve has three daughters and hopes for another MU grad in the family soon. Steve's sister, of whom he is most proud, Kathryn Roberts Copley, holds three MU degrees.