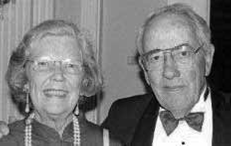 Robert W. Agee and Earleen Heiner Agee
Robert W. Agee and Earleen Heiner Agee were born in Huntington, WV.  They met in 1950 and were married in 1952.  From their union, two sons and two daughters resulted, constituting their greatest accomplishment.
Bob was born in 1929 and has been a lifelong member of First Presbyterian Church where he has served both as a deacon and elder.  He attended Miller Elementary School and Marshall Model School.  From Woodberry Forest School, he entered Princeton University graduating with a degree in English in 1951.  From 1951 to 1953, he was employed as a foreman with Zenith Optical Company producing range finders for tanks.  In 1953 he enlisted in the Navy and served as a Personnel Administrative Officer in a Tactical Air Control Squadron until 1956.  Joining the family owned Heiner's Bakery, Bob eventually became Executive Vice President and Secretary as company sales grew from $2,000,000 to $43,000,000.  He was also Vice President/Secretary of the former Agee Department Store and Bankers Finance Corporations, President of the Huntington YMCA 1966-1968, and President of Stella Fuller Settlement, Inc. for 25 years (1984-2010).  Bob was a member of the Board of the original Huntington Municipal Parking Authority.  Bob worked as a Huntington Volunteer for thirty years, chaired the major gifts division of United Way during a successful campaign, and was a board member of the Salvation Army and Davis and Elkins College.  He is currently Vice-President of Frederick Holding Company, and he is very proud of his association as a member on the Board of Directors of Huntington Federal Savings Bank.
Earleen Heiner Agee, born in 1933, attended Marshall Model School from grades one through twelve.  Until her marriage, she was a member of Fifth Avenue Baptist Church.  Earleen graduated from Stephens College in Columbia, Missouri with an AA degree in 1952.  She graduated from Marshall University with a BA in Art in 1972.  In her youth, she was a volunteer for the Jones Hospital for children with polio. Earleen served as the President of the local Red Cross.  She was very active with the "Bundles for Britain" program that the Red Cross spearheaded where she knitted countless clothes that were used as compression bandages for soldiers around the world.  She was a member of the Junior League and continues to knit "skull caps" for cancer patients who have lost their hair due to chemo and radiation therapy.
Earleen has been Secretary of the Marshall University Foundation for a number of years and also served as Secretary of the Cabell Huntington Hospital Foundation.  A former Chairman of the Junior Art Museum and board member of the City of Huntington Foundation, she was also
a founding board member of Hospice.   She has been a pioneer in the development of quality downtown living facilities, is currently Vice-president of Leigh-Hi Corporation, and continues to work at C.F. Reuschlein Company where she has been employed for thirty-two years.
Although their unofficial trip to China twenty-five years ago included tours of factories and farms there, the best trip of all was their two-week safari with all nineteen members of their family to Tanzania where they slept in tents and were in very close proximity to every type of wild animal in that wonderful land.  Men in the audience will appreciate the fact that Earleen suggested that they take the entire family to Africa and Bob said it was a bad idea and he would not consider it.  Of course, Bob later said "we all went to Africa."
Still physically active and enjoying church activities, particularly with the youth, the Agee's feel that their lives have been filled with God's blessings.
Joseph M. Gillette
Joseph M. Gillette's association with Marshall University first began in 1969.  A first-team All-Ohio defensive end at Johnstown High School near Columbus where he also played wide receiver, he started his college football career with the Thundering Herd as a wide out. Gillette, though, would go on to graduate from Marshall University in 1973 with a Bachelor's Degree in Business Administration.
While attending Marshall, he started working in the food industry with Pizza Hut on Fifth Avenue as a dishwasher.  After graduating, he accepted a manager's position and was with Pizza Hut for 11 years and he was promoted four times.  He left Pizza Hut to join Luthers Bar-B-Q and he was promoted to vice president at thirty years of age, and was twenty years younger than any other officer in the company.  By age forty he was hired by a Fortune 500 company (Wendy's) as a division vice president and again was one of the youngest officers of the company.  In 1997 at the age of 45, he started his own company called Wen-Four Foods, Inc. and became a franchisee with Wendy's where the company grew and occupied 16 different locations in Georgia, and Florida.  In March 2011, he sold the franchise rights of his business, but retained ownership of the real estate.
Today, Joe still is in close contact with Marshall even though he now resides in Marietta, Ga. In 2006, he established the Joseph M. Gillette Scholar award in memory of his late father. This scholarship goes to a student selected to be a Yeager Scholar.  Joe is a past member of the Alumni Board of Directors and past President of the Thunder Club.  In 2008, the Welcome Center was named in honor of his late Father.  He is currently 1st Vice President of the Marshall Foundation Board of Directors and President of the Yeager Scholars Board of Directors. Joe and his wife Pam will be inducted into the Marshall Pathway of Prominence for contributing over $1,000,000 to Marshall during their lifetime, part of which includes a $300,000 planned gift to the Lewis College of Business in the fall of 2011.
Joe and Pam have two children Kellie and Kerrie and four grandchildren.  In addition, Joe has two sisters, Debbie and Sandy and one brother Frank.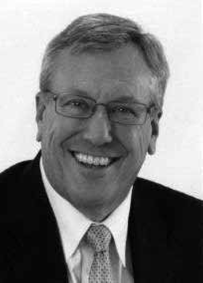 Robert L. O'Dell
Robert L. O'Dell graduated from Marshall University in 1974 with a Bachelor's Degree in Business Administration.  In 1981, he co-founded Lanham O'Dell & Company, Inc. with David Lanham.  Presently, Bob serves as President and Chief Investment Officer of LOC, the oldest and largest privately held Registered Investment Adviser in the State of West Virginia. The company is focused exclusively on being a leader nationally in risk adjusted performance in the investment management profession.
The company serves clients located in 31 states from its corporate headquarters in Hurricane, West Virginia.
Bob has been very active with community leadership in Putnam County and the Advantage Valley region since his graduation from Marshall.  He was involved from inception with both the Putnam County Chamber of Commerce and the Tri-County YMCA and served as Board Chairman of each organization.  He worked with a group to revitalize the Putnam County Development Authority.  Bob then served as Vice Chairman of Advantage Valley, Inc., an organization focused on regional economic development. He took an active role in helping start Putnam General Hospital which today is CAMC, Teays Valley. His interest in the local public school system led to him chairing a successful countywide school levy campaign and also playing a role in the long range planning process for Putnam County Schools.  Additional projects where Bob has played a part include: chairing a long range planning committee which led to a major expansion for his local church, involvement with a successful expansion of his local golf club, and he helped start the Rotary Club in Putnam County.  While serving briefly on the West Virginia Roundtable. Bob reviewed potential solutions for the State's underfunded public retirement plans. For Bob's and LOC's involvements, he and his associates have been recognized with Putnam County's highest individual and corporate honors for community service.
Bob has been married to his high school sweetheart Rhonda for thirty-five years.  They have three daughters, Mary Casey, Maggie and Mallory who reside in New York, Raleigh and Morgantown respectively. Bob and Rhonda are busy making the rounds to stay involved with their daughters, sons in-law, and their new granddaughter Blythe because family time is a top priority for both of them.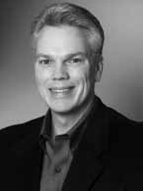 Brad D. Smith
Brad D. Smith, who is from Kenova, has a Bachelor's Degree in Business Administration from Marshall and a Master's Degree in Management from Aquinas College in Michigan. He became president and chief executive officer of Intuit in January, 2008, culminating a five-year rise through the company where he successfully led several of its major businesses. Intuit is a leading provider of business and financial management solutions for small and mid-sized businesses, financial institutions, consumers and accounting professionals and is consistently ranked as one of the most-admired software companies and best places to work.
As the company marked its 25th anniversary in 2008, Brad celebrated the past while creating strategic vision that recognizes important market shifts that will serve as growth catalysts for Intuit's future. Among the most significant trends is the accelerating shift to a "connected services" world, where people and businesses increasingly go online to manage their lives, and abandon the traditional paper-based, human-produced, brick-and mortar bound services of the past. Intuit is uniquely positioned to take advantage of these trends and help drive the shift to a connected services economy.
In the midst of this change, Intuit's mission remains enduring: To be a premier innovative growth company that improves its customers' financial lives so profoundly that they can't imagine going back to the old way. The company's strategy builds on this sense of purpose and foundation of success, while capitalizing on the current market shifts to accelerate Intuit's business performance.
Before being named CEO, Brad was senior vice president and general manager of Intuit's Small Business Division. Appointed to this position in May 2006, Brad was responsible for the company's small business division which included the portfolio of QuickBooks, Quicken and Payroll products serving 7 million small businesses. Before moving to the small business division, he led the company's Consumer Tax Group in San Diego from March 2004 through May 2005. The group produces TurboTax, the nation's leading consumer tax preparation software.
Smith joined the company in February 2003 as the vice president and general manager of Intuit's Accountant Central and Developer Network in Plano, Texas. Previously, he was senior vice president of marketing and business development at ADP. Brad also held various sales, marketing and general management positions with Pepsi, Seven-Up and ADVO, Inc.