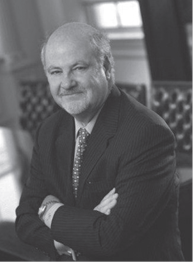 Michael J. Farrell
Michael J. Farrell graduated from the Marshall University College of Business in 1969. He has had a distinguished career first as a Marshall University student, law student, lawyer, higher education leader and businessman.
Student politics attracted Mike beginning in the Fall of 1964 when he was elected to the Marshall University Student Senate.  He was elected Student Body President in 1967. Balancing the Student Government budget was his first business skills test. Among the successes as Student Body President was IMPACT—the original festival of ideas that featured Vice President Hubert H. Humphrey, Dick Gregory, Allen Ginsberg and others. President Stewart H. Smith sowed the seeds of higher education governance when he invited Mike to be the first student member of the University Cabinet. Campus leadership extended beyond Student Government to include, ROTC, The ROBE, Omicron Delta Kappa and most infamously being MARCO.
While still an undergraduate, Olen Jones, Dean of Students, hired Mike to be the Resident Director for South Hall while Twin Towers was being constructed and Hodges Hall was being renovated. In that capacity, he managed the dorm lives of each of the football players who died in the November 14th plane crash. His involvement as an extra in the We Are Marshall movie was very personal.  Mike's fondest memories of the College of Business include Professors Eva Miller, Ernie Cole, Phyllis Cyrus and the many other outstanding faculty members that provided the foundation for so many graduates of the University.
West Virginia University College of Law
West Virginia University College of Law Success and leadership continued in Morgantown. In 1973, Mike's International Moot Court Team won the World Championship in the Jessup International Law Competition against Great Britain in a final judged by William O. Douglas, Justice of the United States Supreme Court. In law school, Mike was Chief Justice of the Moot Court Board, Captain of the National and International Moot Court Teams and Senior class president.
Mike began his legal career as a criminal defense and personal injury lawyer. He and his mentor, Stanley Preiser, successfully defended Governor Arch Moore in his 1976 federal criminal trial.
He returned to Huntington and joined the firm of Jack Jenkins and honed his litigation skills over the next eighteen years. Many of these cases involved business and employment cases. Mike managed the litigation section and increased it fivefold before starting his own law firm in 1995.
He has served as Managing Member of the Firm now known as Farrell, White & Legg PLLC during its seventeen-year existence.
The preeminent national and international lawyer rating services have recognized Mike as one of the best lawyers in West Virginia and endorsed him as a business litigation lawyer to retain if it is a "Bet the Company Litigation." His election to the American College of Trial Lawyers represents the highest honor that a litigator can receive.
He has been a prolific lecturer and author.
Twice he served as a Special Assistant Attorney General—Marshall University Football Stadium Architectural Malpractice Litigation and the Recht Case Regarding the Constitutionality of Financing Public Education for K to 12.
Mike began his higher education governance in 1998 as the last appointee from Huntington to the Board of Regents. He transitioned to the Higher Education Interim Governing Board where he served as Vice Chairman and Acting Chairman.
He served as the first Vice-Chairman of the Marshall University Advisory Board and then served as a member of the Marshall University Board of Governors for a total of eight years.
In 2005, he served as Interim President of Marshall University.
Among his other civic and professional executive positions have been two terms as President of Guyan Golf & Country Club, President of YMCA Soccer League, President of Little League 6 Baseball, President of the Defense Trial Counsel of West Virginia, President of West Virginia Chapter of the American Board of Trial Lawyers, Chairman of West Virginia State Bar Young Lawyers Section and President of Galway, Inc.
He is the proud father of four sons and grandfather to Loretta and Thurston Farrell.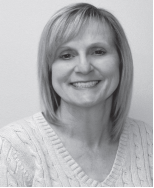 Lynne Morrow Fruth
Lynne Morrow Fruth was born on June 10, 1958, the fourth of five children of Jack E. and Frances"Babs" Fruth of Point Pleasant, WV.  Lynne grew up in a small town environment in a close knit and fun loving family.  Father, Jack Fruth, started the family business, Fruth Pharmacy, in November, 1952.  With a father who worked many long hours – often seven days a week, it was mom who kept the family organized.  Each child was encouraged to pursue special interests, and Lynne, a small but feisty child threw herself into athletics.  Lynne participated in softball every summer, and volleyball and basketball at Point Pleasant High School.  Growing up in a family business, the Fruth children spent a great deal of time at the "store" as they liked to call it.  The kids helped by passing out handbills door to door, making Easter baskets, and wrapping gifts at Christmas.  The family business was always a focal point in the Fruth household, and business discussions were often heard after holiday dinners and evening meals.
After graduation from Point Pleasant High School, Lynne set out for West Virginia University with the hopes of playing a collegiate sport.  Lynne walked on and earned a spot and a scholarship on the WVU Fast Pitch Softball Team.  She served as the captain of the team in 1980.  Lynne graduated Magna Cum Laude from WVU with a degree in education and plans for a career in public education and coaching.  During the 1980's and 1990's, Lynne was busy raising a family (Nicole, Liz and Michael) and working in the West Virginia Public School system.  She quickly found her niche in education – working with the most difficult and challenging children.  Over the years, her unique approach to helping low achieving students earned her the respect of her peers, and the appreciation of parents.  Lynne became a certified trainer through the University of Kansas in 1994 and began doing consulting work across the state to help struggling schools improve student performance. She completed her Master's degree in education in 1995 at Marshall University.  Lynne received the Exemplary Teaching Techniques Award in 1999.  She piloted a Writing Program across the state of West Virginia from 2000-2007 and served as the lead teacher on this project.
The sudden passing of Lynne's father, Jack Fruth in 2005 sent a shockwave through the Fruth family.  Lynne had no way of knowing the impact that his death would ultimately have on her life or the career path that lay ahead.  After a few years, it became apparent that the once successful company had
begun to struggle. With Jack Fruth gone, the company lacked the leadership and vision to remain a viable and successful company in the light of an ever changing and increasingly more competitive marketplace.  In 2009, at Lynne's urging, the Fruth family became more involved in the day-to-day operations.  Lynne, brother John, and cousin James Rossi joined brother Mike and mother Frances and others on the Fruth Board of Directors.  Lynne was elected Chairman of the Board in May 2009, and began full-time employment at Fruth that summer.
With the same competitive spirit that she displayed in her athletic career, Lynne jumped into the daunting task of revitalizing Fruth Pharmacy.  Her motivation to work so tirelessly came from two groups of people – her family (brother Mike, Pharmacist and Company officer, sister Joan, Project and Gift Specialist at Fruth, brother John, Board Member, sister, Carol, homemaker who previously worked in the company, and mother "Babs" Secretary of the Corporation) and the Fruth Pharmacy family of employees – many with 20 years of service.  Lynne applied the same techniques of assessing the company that she had once used to help struggling school systems.  Initially, the operations were assessed, and the corporate structure was completely reorganized.  Lynne then began evaluating and renegotiating all of the company's contracts.  Highlights of Fiscal year 2011 included: increased revenue by $2.1 million dollars, increase of gross margin of over $900,000, decreased operating expenses by $1.3 million dollars and improved pre-tax income by over $2 million dollars.  Fruth Pharmacy posted gross sales of 135 million dollars in FY 2011 which placed Fruth among the Top 25 Retail Pharmacies in the US. Fiscal year 2012 is shaping up to be an even better year with Fruth Pharmacy, declaring the largest dividend in the company's history. Fruth's profitability is $1 million dollars ahead of last year, and all this has been accomplished without work-force reductions.  The company maintains a steady workforce of about 650 employees.
Lynne also embarked on a mission to re-energize the brand of Fruth Pharmacy and return the company to its former stature in the community.  An updated logo, a more positive company culture, and a comprehensive marketing program featuring Lynne as the "face" of Fruth Pharmacy were all well received by customers.  Fruth also made a conscious decision to return to the kind of community involvement that had always set Fruth apart from their competitors.  The Annual Scholarship Golf Tournament was expanded and surpassed a total of $40,000 in 2011 bringing the total to over $200,000 that had been given for scholarships to date.  The Fruth Scholarship Program now awards 25 scholarships each year.  Marshall University benefited from Fruth generosity with a newly established Pharmacy Scholarship to add to another 8 Marshall scholarships that Fruth awards annually.  Fruth also teamed up
with Cabell Huntington Hospital to raise awareness and money to help build the Children's Hospital by placing the Children's Hospital logo on each gallon of milk and donating 5 cents for each gallon sold.  To date the program has raised $30,000 for the hospital and raised awareness about the Fruth Pharmacy footprint.  Cabell Huntington Hospital recognized Fruth for this effort with induction into the Cabell Huntington Hospital's Gold Medallion Society in 2010.  Fruth was also recognized for their quick response to community concerns when they were awarded the Charleston Public Safety Council's Business Awareness Award in 2010.
In addition, Fruth brought back the kind of popular events that had once brought Fruth employees together.  The Annual Fruth Employee Fun Day was reinstated with a full day of fun, inflatables, door prizes and swimming at the Wave Pool. Fruth continues to recognize the service of employees through the yearly Fruth Employee Recognition Luncheon.
Lynne Fruth was elected to the NACDS (National Association of Chain Drug Stores) Board of Directors in 2011, was named to the WVU School of Pharmacy Visiting Committee in 2011, and was appointed by Governor Joe Manchin to serve on the West Virginia Parkways Authority.
Lynne is an avid traveler and enjoys skiing, scuba diving, and other outdoor activities with her children and extended family.  She resides in Hurricane with her youngest child, Michael.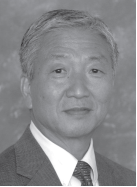 Chong Woong Kim, Ph.D
Chong Woong Kim, Ph.D. was born in Northern China due to his father's job in China, but grew up in Seoul for most of his young life.  He graduated from Seoul High School (1961), Yonsei University (1966) majoring in English, served as a Korean Army officer (1966-1968), had his MBA degree (1971) from Miami University in Ohio, and earned his Ph.D. from the Ohio State University majoring in Organizational Behavior in Business (1976).  He became a Management Professor at Rider College (76-77), and at Marshall University (1977 -).  He served as the Division Head of Management, Marketing and MIS Division for 24 years from 1985, and currently he is the Dean of the Lewis of College of Business at Marshall University (2003-2005 and 2008 -).  He has published more than 60 articles in the Management field in refereed journals, proceedings, and other journals.
He is a Taekwondo 9th degree black belt, and started his TKD training when he was in Seoul Middle School.  He continued to train and taught in the Adjutant General Korean Army School before he came to the U.S. (1968); taught TKD to Miami University students as a physical Education course (1969-1971), and taught TKD for students, staff, and others for the Ohio State University (1971-1976), Rider College (1976-77), and Marshall University (1977 -) He opened his private TKD school in Huntington, West Virginia in 1984, and is still running his TKD school now.
Since 1981, he has presented and published more than 10 articles related to TKD in different journals; working as one of the instructors for U.S.T.U. Education Committee, which held many seminars for TKD master instructors throughout the U.S.; served as the Special Assistant/Advisor to the U.S.T.U President for six years; Served as Chairman of Credential Committee for USTU for six years; acted as a Manager for USTU TKD team; and served as the USTU state President of West Virginia for 9 years.
Currently, he is serving as the National Vice President for the U.S. Taekwondo Grandmasters Society, and chairman of the Selection Committee of the Hall of Fame for the Society.  He received the Daughters of the American Revolution, Americanism Award (1984), the World Taekwondo Federation Citation (1988), Appreciation Award from USTU President (1991), the Marshall University Distinguished Service Award (2003), and most recently, he has received "The Distinguished Global Leadership Award" from Pan-Pacific Business Association (2010), The United States TKD Grandmasters Society inducted him into their Hall of Fame in April, 2012.
He has been married to his wife Choon for 44 years and has two grown children, and three grandsons.

Clarence E. Martin
Clarence E. Martin was born at home on February 19, 1939, in Milton, West Virginia.  He was the eldest of nine children, and growing up in a home that consisted of two (2) rooms and a bath, he learned quickly that hard work and determination is what it would take to better his life and become successful.
While in high school, he played basketball, ran track, and played football.  Their teams won one state football championship and were runners up another year.  Clarence had significant influences in high school that affected his life and guided him in the right direction.  One of his greatest influences was his coach, Richard – Dick – Ware.  Ware was the head football coach, and was a master strategist and motivator.  He taught the value of teamwork, perseverance, and determination.
During the summer before Clarence's senior year, he was introduced to the military by the West Virginia Air National Guard.  He received basic training that summer at Lackland Air Force Base in San Antonio, Texas.  The summer after graduation, Clarence went to Air Police training in the West Virginia Air National Guard, which he continued to do after entering his freshman year at Marshall.  Football was Clarence's key into college, and with a football scholarship he attended Marshall College (at that time), in 1957-1958, and played football under Coach Herb Royer.  During his sophomore year at Marshall, he realized that he did not have the funds to continue college.  So, in February, 1959, with the military training he had received, he got his release from the West Virginia Air National Guard, and enlisted in the Army.  He had also gotten married during this time.
During his stay in the army, he got his basic training at Fort Knox, Kentucky, and his advanced infantry training in Fort Riley, Kansas, home of the Big Red One Infantry Division.  Clarence's entrance exams into the army were very high, and this offered him the opportunity to work with the army finance and administration personnel corp.  He took advantage of this and this gave Clarence his initial interest in his career path of finance and accounting.
From Fort Riley, Kansas, he went to Germany in 1959.  In August, 1959, his first two sons (twins) were born.  He was stationed in Germany for two (2) years.  He was a finance specialist and assigned with the signal corps supporting seventh army.  At that time, he had to deal with a divided East and West Germany.  He spent time in East and West Berlin.  He served in Darmstadt, Germany until 1961.  While in Germany, there were twelve (12) football teams made up of military personnel from all over Europe, and they played against each other, equivalent to a semi-pro league today.
Clarence was discharged in February, 1961, and returned to the states.  He landed a job in Boston and worked at Ratheyon Corporation.  He lived in Cambridge, approximately one mile from Harvard University.
After leaving Boston later in 1961, he returned to West Virginia and worked for Roman J. Claprood, a wholesale distributor in Huntington.  In 1963, he went to work at International Nickel, or Inco Alloys, as it was called at that time, working in the mill on night shift.  He once again enrolled at Marshall taking classes during the day, and working at night.  He started working towards his degree in finance and accounting.  He was able to finance it with the G.I. bill.  He graduated from Marshall in 1967, with a BBA in accounting.  After a period of time he went back to Marshall and earned an MBA.  After the Marshall MBA, he did post graduate work, working towards a doctorate at Ohio State and the University of Kentucky.
After graduation from Marshall, he continued his employment with Inco Alloys where he took a job in the accounting department, and moved up the ladder from there, as an auditor, assistant controller, plant accountant, and assistant to executive VP and Division President.
Clarence began his teaching experience in 1968-1969 part-time at Marshall.  He went to full time teaching when he left Inco in 1969-1972.  His first full time teaching job was with the Marshall branch at Logan, WV, which is now Southern West Virginia Community College.  He then went to the University of Kentucky, where he worked full time until 1972, when he met Art Weisberg, and came to State Electric Supply Company.  He continued to teach part time at the University of Kentucky Ashland Community College for three (3) years after he came to State Electric full time.
Clarence was hired as controller at State Electric in 1972; became Chief Financial Officer in 1977, and Chief Executive Officer in 1994.  When he began working at State Electric there were two (2) branches, Huntington and Dunbar.  There were a total of 41 employees, which included Art's brother and mother.  The business was just beginning to grow.
From two branches, Clarence has worked in growing the business to 42 branches, scattered throughout six (6) states, and employing more than 700 employees.  Becoming a partner in the business in 1988, and one of the successors to the business, he wants to continue on with what he and Art started together in 1972.  He wants to expand the business to provide a better economy, a better community, and a good place for people to work and provide for their families.  Clarence's goal is to help grow the economy and give back some of what he has been fortunate to receive.
Clarence is also Executive Vice President of Service Wire Company, a worldwide manufacturer of wire and cable, and Executive Vice President of Arthur's Enterprises, which was formed in 1986 to provide organizational
structure for the continued growth of State Electric and Service Wire.  The combined entities employ in excess of 850 people in eight (8) states.
Clarence currently serves as Chair of the National Association of Electrical Distributors (NAED) Government Affairs Committee, and was previously on the NAED Legislative Committee in the 1990's.
Clarence has recently been selected as the Board Chairman Elect for the National Association of Electrical Distributors. He will become the Board Chairman of this National Organization in 2012-2013 representing an industry of over 72 billion U.S. dollars.
Clarence has four sons, one step-son and a special sixth son, who spent all his summers at Clarence's home growing up with his boys. He has ten (10) grandchildren and seven (7) great grandchildren.
Clarence and his wife, Sharon, reside in Barboursville, West Virginia.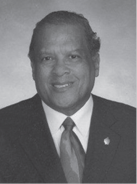 Joseph L. Williams, Jr.
Joseph L. Williams, Jr. was born on March 25, 1945, in Madison (Boone County), West Virginia.  He received his BBA degree in finance from Marshall University in 1978, a graduate of Mayor's Leadership Institute in 1984 and attended several WV & VA Banker's Director College Seminars.  He is Director of Energy Services of America Corp. He has been a Director since the inception. Mr. Williams is the Chairman and Chief Executive Officer of Basic Supply Company, Inc., which he founded in 1977. Mr. Williams was one of the organizers and is a Director of First Sentry Bank, Huntington, West Virginia. Mr. Williams was Chairman, President and Chief Executive Officer of Consolidated Bank & Trust Co., in Richmond, Virginia from 2007 until it merged with Premier Financial Bancorp, Inc. in 2009. Mr. Williams is a former member of the West Virginia Governor's Workforce Investment Council. He is a former Director of Unlimited Future, Inc. (a small business incubator) and a former Member of the National Advisory Council of the U.S. Small Business Administration. Mr. Williams is a former Mayor and City Councilman of the City of Huntington, West Virginia. He is a former member of Marshall University's Institutional Board of Governors.
Mr. Williams is married to Shirley Ann (Johnson) Williams, has four children, eighteen grandchildren and step grandchildren, and three great grandchildren.