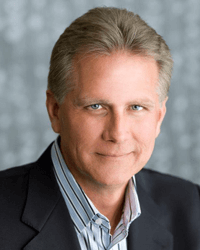 John C. Burris
After graduating as salutatorian of Wahama High School in 1973, Burris' musical ability earned him a full scholarship to Duke University in its music program. Instead, he chose Marshall University's academic scholarship to study business administration, graduating summa cum laude in 1977.
After graduation, AT&T and Lucent Technologies offered Burris a position in its management trainee program. His tenure with the phone company took him all over the world. He began with assignments in the Mid-Atlantic region living in West Virginia, Virginia, New Jersey and Pennsylvania.
In 1991, Burris became the Managing Director/Vice President-Europe for the AT&T Business Products joint venture in London. His success in this part of the world led to him being sent to Sydney, Australia, and then Hong Kong as the Managing Director/VP for Asia Pacific. He engineered the entire infrastructure of the organization. In 1994, Burris returned to the United States as the VP and General Manager of the Gulf States Area and settled in Fort Lauderdale. In 1998, he was chosen for Leaders Council, the highest honor in Lucent Technologies.
In 1999, Burris joined Citrix Systems for a 10-year run. He was a key contributor to the company's growth with revenues increasing from $400 million to $1.4 billion. Under his direction, Citrix was recognized by Forbes as one of the 25 fastest-growing technology companies in the United States, rising to number 11 and the top security company on the 2012 list.In 2008, Burris joined Sourcefire Inc., as its CEO.
Burris passed away on Friday, October 19, 2012, at his Annapolis, Md., home. He is survived by his wife, Ann M. Burris. He had a combined gift of wisdom, fairness and compassion that he so effortlessly coupled with humor and a leadership style that inspired all around to perform at their highest levels.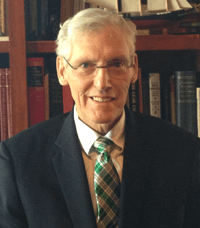 Ben W. Hale Jr.
Hale attended Marshall University, earning a B.B.A. in 1967. He graduated at the top of his class at Marshall. He also ran track, played football and was an active participant in the Pi Kappa Alpha Fraternity. He also was a member of Omicron Delta Kappa. He then attended law school at The Ohio State University. After graduating cum laude from Ohio State in 1970, he immediately went to work for the law firm of Smith and Tobin (now Smith & Hale LLC), where his law practice has specialized in the area of real estate development. Hale has played a significant role in most of the major real estate development in Central Ohio during this time.
Ben also has been active over the years outside of his law practice. He has served on the Franklin County Board of Mental Retardation and Development Disabilities Board off and on for nearly 30 years and has twice been the board's chairman. He received the 2004 Ray Ferguson Award from the Ohio Association of County Boards as the outstanding advocate for those with mental disabilities in the State of Ohio. He also was a founding member and first chairman of Creative Housing Inc., a nonprofit corporation established to provide community housing alternatives for individuals who have mental and developmental disabilities. The Creative Housing model that Hale helped create is now being used around Ohio and other states.
Hale is most proud of his involvement with the Pullman Square development in his hometown of Huntington. The construction of Pullman Square has revitalized downtown Huntington. The Herald-Dispatch newspaper named Hale as one of the outstanding citizens of Huntington for his efforts to help bring Pullman Square to the city.
Hale is a member of the Yeager Board of Directors, a Thunder Club Prospect, and attends the Thunder in The Shoe Tailgate in Ohio. He and his wife of 40 years, Jan, served as Grand Marshals at the 2013 Homecoming Parade. The couple lives in New Albany. They have two daughters and three grandsons.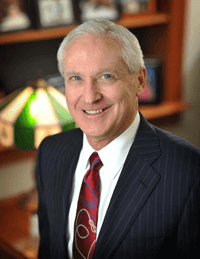 Brent Marsteller
Marsteller is the president and chief executive officer of Cabell Huntington Hospital Inc. He graduated from Marshall University, where he was a member of Sigma Phi Epsilon Fraterniy, with a B.B.A. in 1970. After earning his master's degree in hospital administration in 1974, he took a job as assistant administrator at Camden Clark Memorial Hospital in Parkersburg, the first of several West Virginia hospital jobs he would eventually hold.
Over his career, Marsteller has held other leadership positions at Ohio Valley Medical Center in Wheeling; Martin's Ferry Hospital; East Ohio Regional Hospital; Sun Coast Hospital in Largo, Fla.; Good Samaritan Health Systems in West Palm Beach, Fla., Raleigh General Hospital in Beckley; and Gulf Coast Medical Center in Panama City, Fla. But in 2000, he got the job of his dreams when he came back home to Huntington.
During his tenure, Marsteller has overseen construction of the $30 million Edwards Comprehensive Cancer Center and the $85 million North Patient Tower and has led the hospital in achieving state and national quality awards for excellence in programs such as orthopedics, joint replacement and cancer care.
He is member of American College of Healthcare Executives, where he has achieved the level of FACHE (Fellow of the American College of Healthcare Executives). He served on the MU Board of Governors, was past chairman of the West Virginia Hospital Association, immediate past chairman of the Huntington Area Development Council, and serves on boards of several other organizations.
Marsteller is a member of the Green Board, West Virginia Round Table, Cabell Huntington Hospital Foundation Board, Huntington Regional Chamber of Commerce Board, and Advantage Valley Board.
Over the past two years, Brent Marsteller has been highlighted nationally and internationally for his efforts to improve health and nutrition in the Huntington / Ashland / Ironton Tri-State region. Long before Chef Jamie Oliver came to town to shoot "Jamie Oliver's Food Revolution," Marsteller was working hard behind the scenes to address the issue of obesity and obesity-related disease in our communities. He committed $100,000 to extend Oliver's school lunch makeover program to all 26 Cabell County schools and $50,000 to enable the continued operations of "Huntington's Kitchen" on Third Avenue. He resides in Huntington with his wife, Sharon.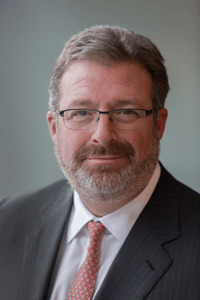 James C. Smith
Smith, president and chief executive officer of Thomson Reuters, is a 1981 graduate of Marshall, which he attended on a football scholarship. He leads a company of 60,000 people in 140 countries who provide critical news, information and technology to leading decision makers around the world. The company's products primarily serve professionals in the legal, regulatory and financial markets and reported revenues of $12.8 billion in 2012.
Smith is a member of the International Business Council of the World Economic Forum and the board of directors of the Brazil-U.S. Business Council. He also serves on the international advisory boards of British American Business and the Atlantic Council.
Smith's football career at Marshall was cut short by knee injuries in each of his first two years, but he still enjoyed a full, engaging college experience. He stayed involved with the football program, serving as a student assistant on Coach Sonny Randle's staff. He also was active in student affairs and participated in the university's honors program before graduating magna cum laude.
Except for the 1970 plane crash, Smith said he knew nothing about Marshall before being recruited to play football. But he accepted the scholarship – which he continued to receive until graduating, despite not playing – and never regretted choosing Marshall. Smith began his career as a journalist and was managing editor of the Charleston Daily Mail when it was acquired by Thomson Newspapers in 1987. He rose through the ranks at Thomson Newspapers to become responsible for operations in North America.
Following the divesture of Thomson's newspaper business in 2000, Smith moved to the professional publishing side of the company, where he was responsible for a number of businesses serving the legal, regulatory and academic markets. He also served as global head of human resources before becoming chief operating officer of The Thomson Corporation. Following the acquisition of Reuters in 2008, Smith ran the professional division of the combined company. He was named chief executive in January 2012.
In his current position, Smith spends much of his time traveling, often to other countries. He splits time among offices in New York, London and Stamford, Conn., where he and his wife, Pam Kushmerick, maintain their home. He has four sons.