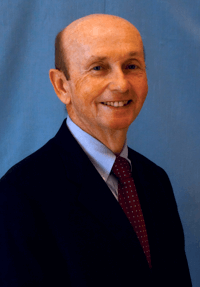 J. Richard Damron, Jr.
J. Richard Damron Jr. is a Senior Executive with over 30 years of global and domestic experience with companies and corporate divisions ranging in size from start up to $200 million revenue in health care, life sciences and financial sectors. He has a successful track record in both the public and private sector.
He was the President, Chief Executive Officer, and a Board Member of Home Diagnostic Inc. (Nipro Diagnostic) from February 2001 to March 2009. He led the operational and financial reengineering of this manufacturer and marketer of diabetic testing systems, took the company through a successful IPO in 2006, and was named by Forbes magazine as one of the 200 Best Small Companies in 2008. He has been employed in the medical products industry since 1980, in both operational and financial roles.
Prior to joining Home Diagnostics, he was a consultant and provided business and strategic planning to a variety of business and not for profit organizations. He served as Officer of the Executive Committee that developed a long term strategic plan for not for profit organizations. He led negotiations to expand distribution for a multi-national distributor of liquid storage systems, and managed the sale of Home Diagnostics to a financial sponsor. This was a highly leveraged transaction that did not close and led to becoming the CEO of Home Diagnostics.
In 1996, he became Senior Vice President and Chief Financial Officer of Apollo Eye Group, Inc. He was responsible for SEC reporting and compliance, strategic planning, budgeting, and financial management for a retail optical and vision care company. He directed the integration of financial organization and reporting systems following a reverse merger with a publicly traded company. He developed job costing methodologies and negotiated contracts with managed care organizations focusing on reducing job costs, and enhancing managed care plan benefits which resulted in increased margins on capitated plans.
Other business ventures include: Senior Vice President, Mergers and Acquisitions and Chief Financial Officer of Chiron Vision Corp, partner in the investment firm of Tullis Cook & Company, the Executive Vice President of Operations at Cooper Vision Cilco, CPA's Senior Manager at Hayflich & Steinberg, and CPA's Senior Accountant at Smart & McGinnis.
His community activities include: Member of the Corporate Board and Finance Committee at Boca Raton Regional Hospital, Past Commodore and Board of Governors at Royal Palm Yacht & County Club, and Elder, Co-Chair of HR Committee and Pastor Nominating Committee at Grace Presbyterian Church.
Damron holds a Bachelor of Business Administration degree in Accounting from Marshall University and is a CPA. While at Marshall Mr. Damron was a member of Sigma Alpha Epsilon Fraternity.
He resides in Boca Raton, FL with his spouse Pattie who also earned her BA from Marshall in 1973.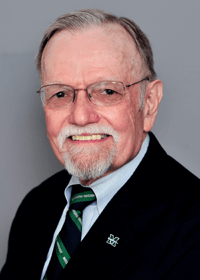 Calvin A. Kent, Ph.D., AAS
Dr. Kent retired from Marshall in January where he had been Dean of the College of Business, Vice President for Business and Economic Research and Director of the BBT Center for American Capitalism. Currently he is Distinguished Professor of Business Emeritus and Senior Economist at Marshall's Center for Business and Economic Research.
He came to Marshall University from Washington D.C. where he was the Administrator of the Energy Information Administration and Assistant Secretary for the Department of Energy during the first President Bush's administration.
For 12 years he held the Herman W. Lay Chair in Private Enterprise at Baylor University in Waco, Texas. Before Texas, he was Professor of Economics at the University of South Dakota and Chief Economist for the South Dakota Legislative Research Council.
He has been Mayor or Chair of the City Council in three different cities including Huntington, WV. He is a former Co-Vice Chair of Governor Underwood's Fair Tax Commission and served as Committee Chair on Governor Manchin's Tax Modernization Committee.
He is a lay minister, Sunday school teacher, elder and choir member at First Presbyterian Church. Among his civic involvements are WV Kids Count, WV Public Health Institute, Hospice of Huntington, Municipal Development Authority and the West Virginia Property Tax Valuation and Training Commission. He is on the Leadership Council for the International Association of Assessing Officers.
He has taught in 14 different countries and over 50 U.S. Universities. He has been married for 52 years and has two daughters and six grandchildren.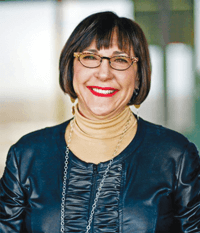 Paula George Tompkins
Paula Tompkins is a strategic visionary with a deep understanding of marketing and technology. Her 30-plus-year career encompasses the full spectrum of marketing, from direct mail and call centers to multi-channel and omnichannel experiences. She is an authority on leveraging digital touch points to drive store traffic. An inventor, Tompkins holds two U.S. patents for ChannelNet's SiteBuilderTM software technology.
She started her career as a commercial banker in 1974 with a stint on Wall Street at the Bank of New York. Abandoning Wall Street in 1975, she went on to break gender barriers at both 3M and General Electric (GE) industrial sales divisions as a sales engineer. At GE, she sold computer components to Silicon Valley companies.
One of her customers, a start-up, recruited her to assist with developing a personal computer, an early "luggable." She then moved on to another start-up, Altus Corporation, where she was responsible for creating an interactive electronic advertising medium for airline passengers.
In 1985, she founded The SoftAd Group, which was renamed ChannelNet in 2004. She has led the company's creation of thousands of multichannel marketing and sales solutions for corporate America. Over time, the solutions have evolved from 5" and 3" diskettes and early iterations of multimedia to CDROM and client/server technology, the Internet, and tablets and other mobile devices.
Her technology-based sales, marketing and service company works in the finance, automotive and home improvement industries. Some of her customers are Fiserv, BMW Financial Services, Hyundai Motor Finance, Ally Financial, Inc., RouteOne, Toyota Financial Services Corporation, Harley Davidson, Ford Motor Company, JM Family Enterprises, Porsche Financial Services, Subaru, Jaguar, Land Rover, Volkswagen Credit, Lexus, Audi Financial Services, Kia Motor Finance, General Motors, Hunter Douglas and Benjamin Moore & Co.
The Marshall University alumna actively works to promote the school's programs. She served on the university's foundation board of directors for 12 years.
In 2014, Marshall University's Yeager Leadership Institute presented Tompkins with the second annual William E. Willis Leadership Award for her exemplary leadership in three areas — learning, guidance and honor.
She has appeared on television on Tom Peters' "Thriving on Chaos" and PBS' "The Nightly Business Report," and she has been on National Public Radio's "Money Talks." Tompkins also has been featured in numerous online and print publications, including American Banker, Automotive News, Auto Finance News, F&I Showroom, The Wall Street Journal, Fortune, Time, The Washington Post, Business Week, the New York Post, CIO, Advertising Age, Detroit News, Detroit Free Press, Crain's Business Detroit, J.D. Power and Associates publications and Esquire.
Paula Tompkins is the chief executive officer and founder of ChannelNet, LLC. She is also a member of the company's Board of Directors.
Also renowned in the international business arena, Tompkins has been the focus of articles in a number of periodicals around the world, including La Tribune, Australian Ad News, Computer Sweden, Markedsføring and Japanese Newsweek.
Tompkins has lectured at Columbia University's School of Business, the University of California Berkeley's Haas School of Business, Stanford University and Marshall University.
Born and raised in Huntington, West Virginia, Tompkins holds a bachelor's in Business Administration from Marshall University. Her main residence is in the Silicon Valley area.
Technology Innovations
1981: Launched an early "luggable" personal computer called the Actrix, one of the world's first true portable computers
1983: Created Skytray, an interactive electronic advertising medium targeted to airline passengers
2010: Received patent for a modifiable sales and marketing software platform
2012: Received patent for data driven software personalization technologies
Digital Innovations
1986: Launched the first digital marketing campaigns in the world for BMW, General Motors, Chemical Bank and Ford
1993: Created the first enterprise-class, interactive selling software product, SalesExcelerator
1995: Launched Ford.com
1996: Launched world's first dealer websites for 5,000 Ford dealers
2006: Developed the world's first personal microsites for BMW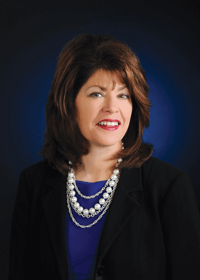 Janet Smith Vineyard
Following her graduation from Marshall University, Jan worked for Ashland Oil Inc. for 15 years dealing with the supply, transportation and sale of gasoline, diesel fuel and other petroleum products.
In July of 1993, she became the Executive Director of the West Virginia Petroleum Marketers Association (WVPMA) and West Virginia Association of Convenience Stores (WVACS). Three years later, Jan led the merger of these two associations and the WV Grocer's Association to create the WV Oil Marketers and Grocers Association Inc. (OMEGA), with Jan being named president of the new organization.
In 2006, OMEGA entered into a joint venture with the West Virginia Trucking Association (WVTA). In January 2013, OMEGA began managing the WV Wholesaler's Association (WVWA) and on January 1, 2014, Jan and her staff took over management of the Independent Insurance Agents of WV, Inc. (IIAWV).
In addition to her role with OMEGA, Jan acts as president of WVTA and executive director of WVWA, and CEO of IIAWV. Jan promotes cooperation between the industries through the pursuit of their common interests and goals and by providing support and services to members.
For each organization, Jan and her staff work to promote and improve the business interest of the member companies by increasing awareness of the industries at the federal, state and local level; lobbying for passage of legislation favorable to the industries; sponsoring and promoting educational seminars, trade expos and conventions, as well as providing training resources to members; and above all, creating and maintaining higher standards and policing trade abuses within the industries.
Jan is the daughter of Charles and Wanda Smith who reside in Nitro, WV. She graduated from Nitro High School prior to entering Marshall University. She has been married 31 years to Gary Vineyard, and together they have one son, Craig who resides in Huntington with his dog Wink. Gary is from South Charleston and an Electrical Engineer from Virginia Tech. He retired from Dow Chemical Company and currently works for Hewlett Packard.
Jan holds an A.S. in Retailing, B.B.A. in Marketing & Transportation and a M.B.A. While at Marshall, Jan was a member of the Alpha Xi Delta Sorority.
Professional Recognitions and Affiliations
Marshall University Foundation Board – Appointed in 2013 for a three year term
Marshall University College of Business Advisory Board – Board of Directors, President 2000 – 2002, current member
Kanawha Valley Community and Technical College – Board of Governors, Chair 2008 – 2012
BridgeValley Community and Technical College – Secretary of the Board of Governor's 2013 – present
Education Commission for the States – 3 year term beginning 2015
WV Blue Ribbon Commission on Highways – Appointed by Governor Tomblin and currently serving
WV Business and Industry Council (BIC) – Chairman 2008 – 2013, current board member
West Virginians for Better Transportation – Board of Directors 2007 – present
WV HI-Y Youth in Government – Board of Directors
Petroleum Marketers Association of America – Board of Directors, 2005 – present
Leadership West Virginia – Graduate of the Class of 1993 – Chairman of the Board 1999, 2000, Lifetime Member
WV Society of Association Executives – Chairman 2005, current member
Edgewood Summit Board of Directors – Appointed 2013 for a three year term
Named West Virginia Safety Champion of the Year by the Governor's Highway Safety Program – 2013
Award Champion of Children by Children's Home Society of WV in 2012
Awarded American Trucking Associations Image Award in 2009
Named one of the Top Ten Lobbyists in 2005 by The State Journal
Inducted into Marshall University Beta Gamma Sigma as an Honoree – April 2003
Fundraiser for various West Virginia children's charity including Make-A-Wish, YMCA, Children's Miracle Network and Children's Home Society raising in excess of $2,200,000 since 2003
Stephen J. Kopp, Ph.D.
Dr. Stephen J. Kopp began his presidency at Marshall University July 1, 2005. Under his leadership, Marshall experienced unprecedented growth and development. The strategic vision and priorities that have guided Marshall University under President Kopp's leadership stressed the importance of student success and developing the tools and resources required to advance this success. The Marshall Commitment, an eleven-element action plan for advancing academic quality at Marshall, expresses and embodies this action agenda.
Since Dr. Kopp became president, more than $300 million in new buildings and building renovations have been completed or are underway. These projects include the $55 million Arthur Weisberg Family Applied Engineering Complex, the downtown Visual Arts Center, the Veterans Memorial Soccer Complex, and a three-building indoor practice complex, which includes an indoor practice facility, student-athlete academic center and the Sports Medicine Translational Research Center.
Marshall's academic profile grew dramatically with new high-demand majors and degree programs, including digital forensics and the new schools of pharmacy, physical therapy and public health. Under his leadership, the four-year undergraduate engineering program was re-established and is now fully accredited.
External funding for research doubled and a $30 million research endowment was established at Marshall, following the successful mini-campaign to raise $15 million in private gifts. President Kopp was the architect for the West Virginia Research Trust Fund legislation, which has matched dollar-for-dollar the private gifts to Marshall in support research. In addition, during his tenure, Marshall became a leading university for advanced, high-performance computing and Internet-2 connectivity. The evolution of this platform has positioned Marshall University to partner and compete globally anytime, anywhere with anyone at any level.
Marshall University continues to excel as the nation's leading, accredited graduate DNA forensics program and has added to it the only accredited digital forensics program in the world. In response to the needs of local, state and federal intelligence and law-enforcement communities, the university launched an undergraduate major in digital forensics. In conjunction with these developments, the Rahall Transportation Institute at Marshall has advanced to become one of the top university transportation centers in the country. Besides its continued progress in infrastructure development and academic innovation, Marshall has also grown in enrollment and in the geographic area it serves. Under Dr. Kopp's guidance, Marshall has welcomed the largest freshman classes in its 175-year history and undertaken a groundbreaking initiative in international student recruitment.
Dr. and Mrs. Kopp were always proud to call West Virginia home and quickly became endeared with the people and beauty of Huntington. Dr. Kopp was honored by Create Huntington for his efforts to help improve the livability of Huntington and his counsel was frequently sought for his candid and thoughtful approach to business and community matters. He lent his expertise to a variety of area economic development organizations, including the Huntington Area Development Council and the Huntington Regional Chamber of Commerce. He was a member of Johnson Memorial United Methodist Church and the Rotary Club, and was a contributor to local charity fundraising efforts.
Dr. Kopp had a true appreciation for the arts and recognized their importance in building a strong and vibrant community. His support helped make possible the Old Main Corridor and Fourth Avenue beautification projects. Kopp led Marshall through the purchase of the former Stone & Thomas building, which has become a downtown visual arts center and an anchor of the new city landscape, bringing Marshall and downtown Huntington closer together. In addition, Kopp proudly lined the president's office suite with student artwork – hand-picked to highlight the immense visits artistic talent he saw in the Marshall community.
Dr. Kopp regularly visited area high schools to instill in students the importance of not just starting college, but completing their degrees, if they expected to compete in the global marketplace. He was a champion for raising educational standards because he strongly believed Marshall Students to be capable of higher level achievement.
President Kopp joined Marshall following leadership positions with Midwestern University, Central Michigan University and Ohio University. He earned a Bachelor of Science degree in biology from the University of Notre Dame, and his Ph.D. in Physiology and Biophysics from the University of Illinois at Chicago.
He served as a postdoctoral fellow at the St. Louis University Medical Center, and a research fellow and NIH Fellow in the department of biochemistry at the University of Illinois at Chicago prior to joining the faculty of Midwestern University.
Dr. Kopp is survived by his wife, Jane; two grown children, Adam and Liz, and two grandchildren.