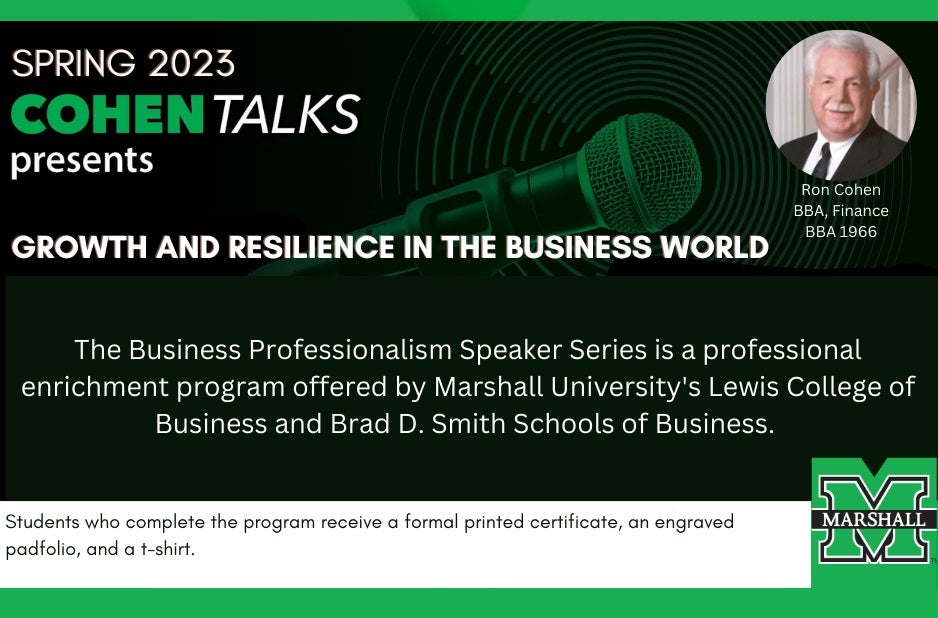 The Business Professionalism Speaker Series is a professional enrichment program offered by Marshall University Lewis College of Business and Brad D. Smith Schools of Business. The series allows students to make the connection between classroom learning and real-world business applications through meeting experienced and successful business people. Students who complete the program will receive a formal printed certificate, an engraved padfolio, and T-shirt.
This year's theme is: "Growth and Resilience in the Business World". The purpose of the theme is to help business students achieve their biggest goals through professional and personal growth and to give advice on how to cope with difficulties along the way.
Certificate Requirements
Register and attend five sessions of the Business Professional Speaker Series. Invitations will be emailed and posted to LCOB social media accounts.
Have an approved resume on Handshake (Marshall's Job Board; available on MyMU).
Attend the Career Expo on March 8th, 3:00 PM to 6:00 PM. Visit https://www.marshall.edu/careereducation/ for more information.
Complete a Business Etiquette Course, March 28th, Tuesday from 6:30 to 8:00.
Develop a LinkedIn profile and join the Marshall University Lewis College of Business page.
If you would like to view our previous Cohen Professionalism Speaker Series events, please look through our archive.
Spring 2023
March Events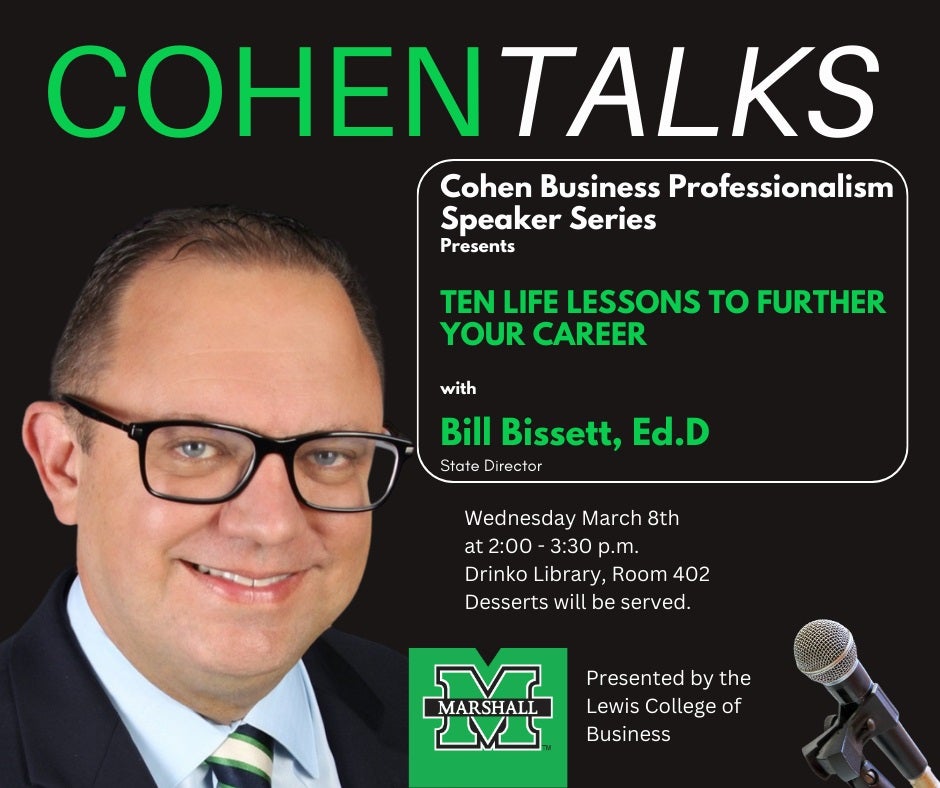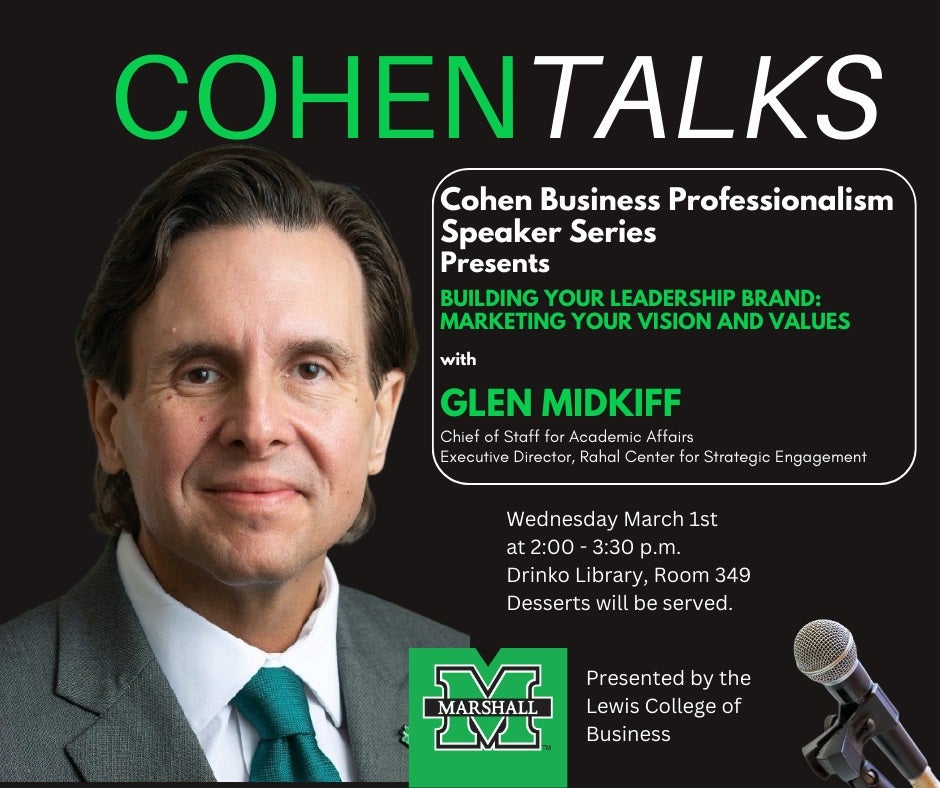 February Events