Cohorts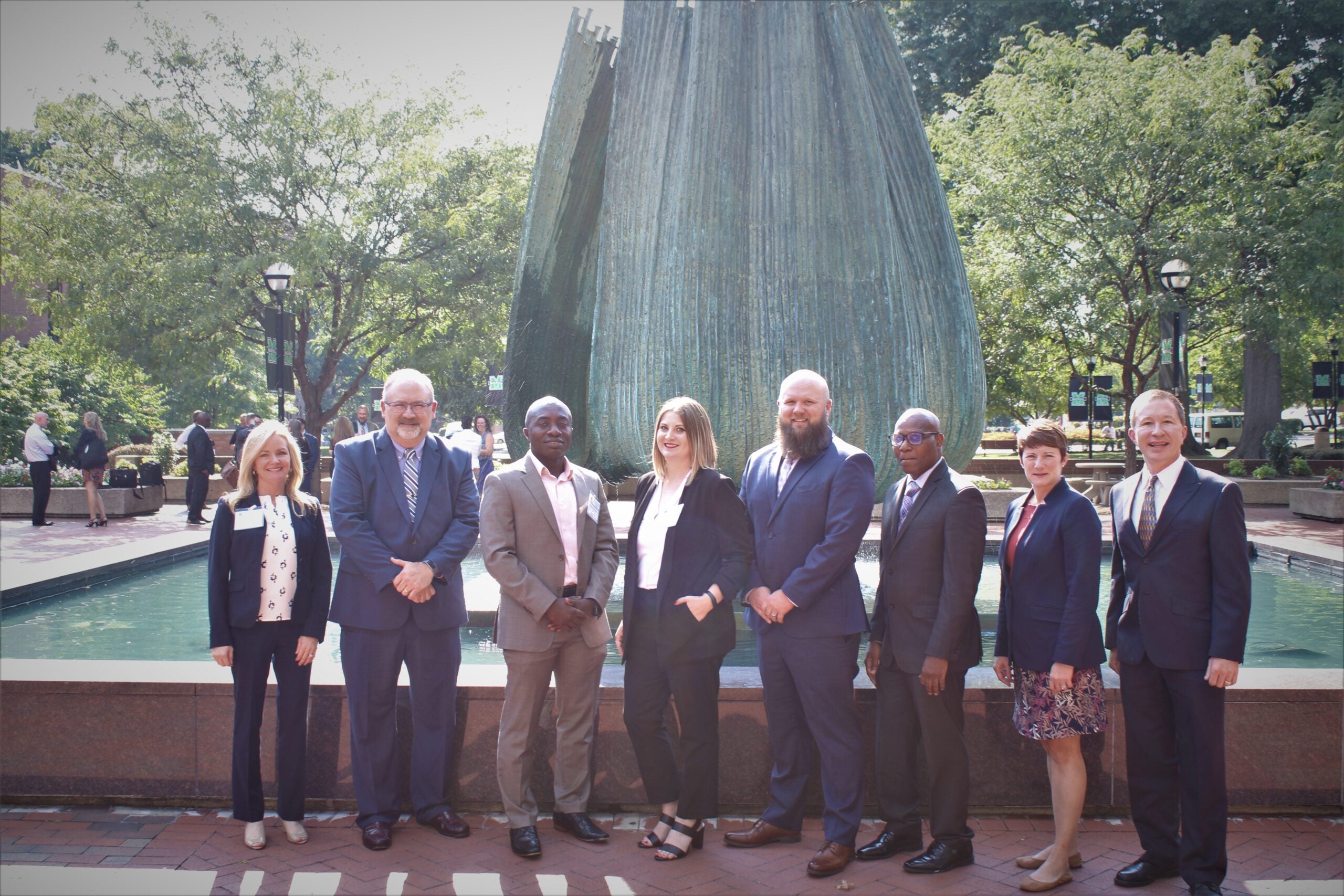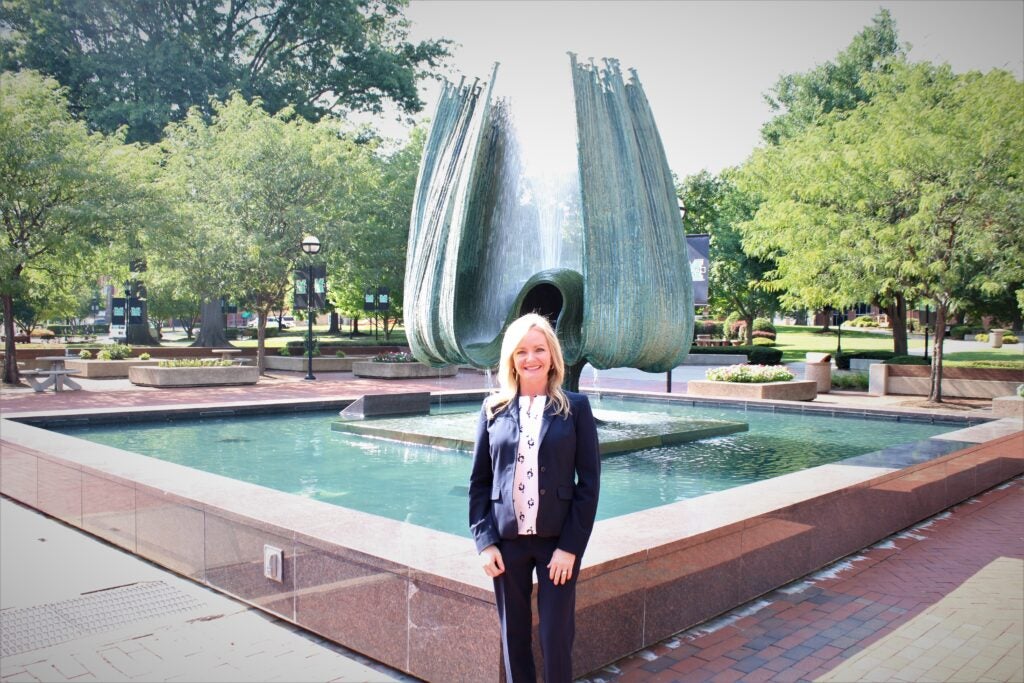 Marjorie Abney
Accountancy
Executive-in-Residence, Eastern Kentucky University
Instructor of Finance, College of Business, Eastern Kentucky University
Richmond, KY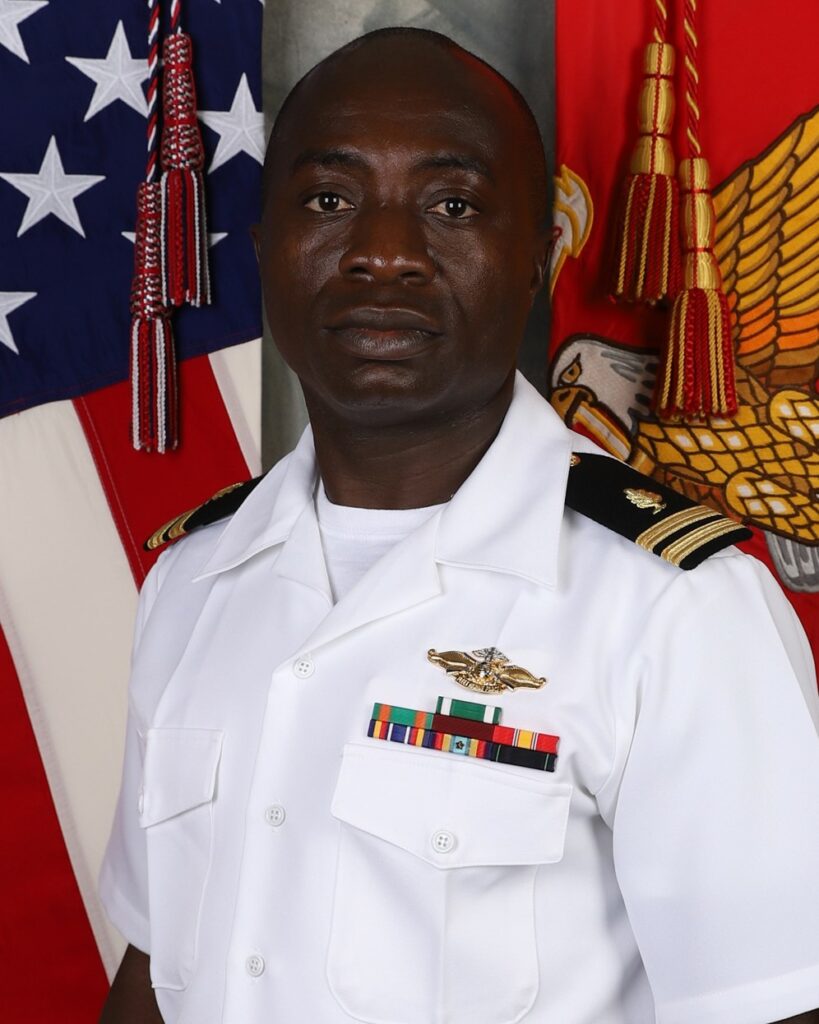 Emmanuel Adomako
Accountancy
Lieutenant, Medical Service Corp, United States Navy
Adjunct Faculty at Park University-Camp Pendleton Campus, CA
Menifee, CA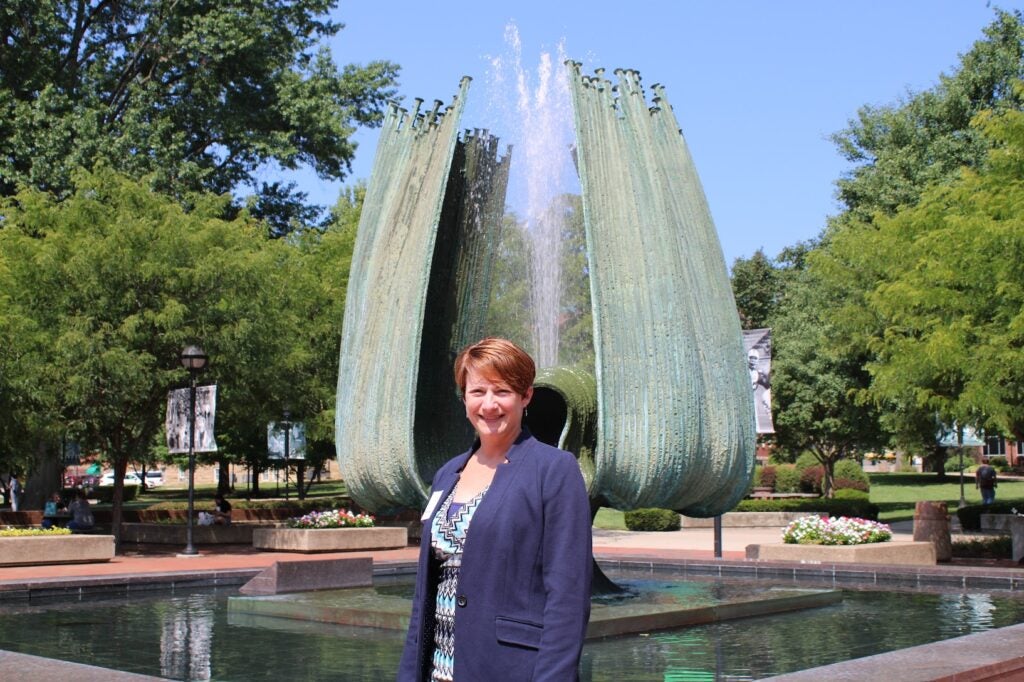 Rachel Brassine
Accountancy
Teaching Instructor, East Carolina University
Greenville, North Carolina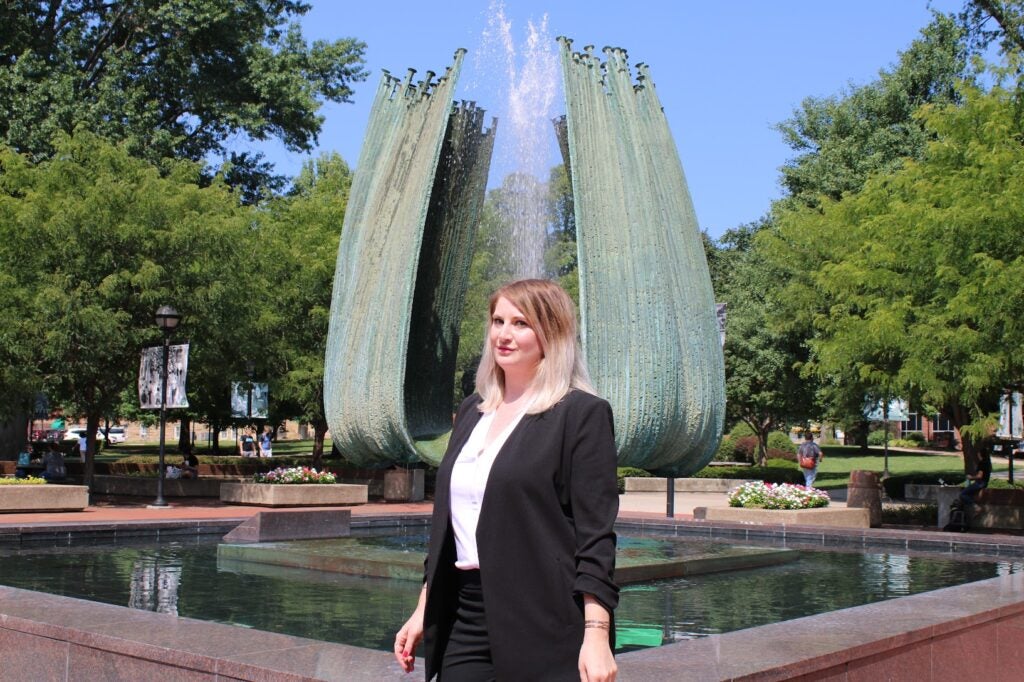 Dr. Amber Chatelain
Management and Entrepreneurship
Assistant Professor & Program Coordinator, College of Health Sciences, Eastern Kentucky University
Richmond, KY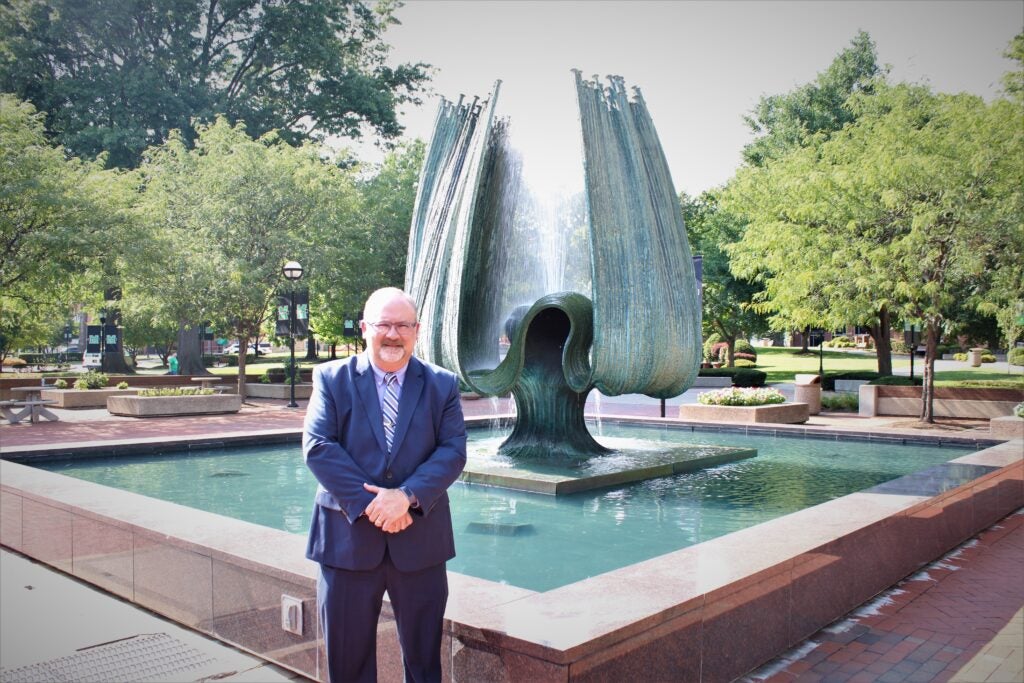 Dr. Terry Hapney
Management and Entrepreneurship
Full Professor of Public Relations and Journalism, Marshall University
Huntington, WV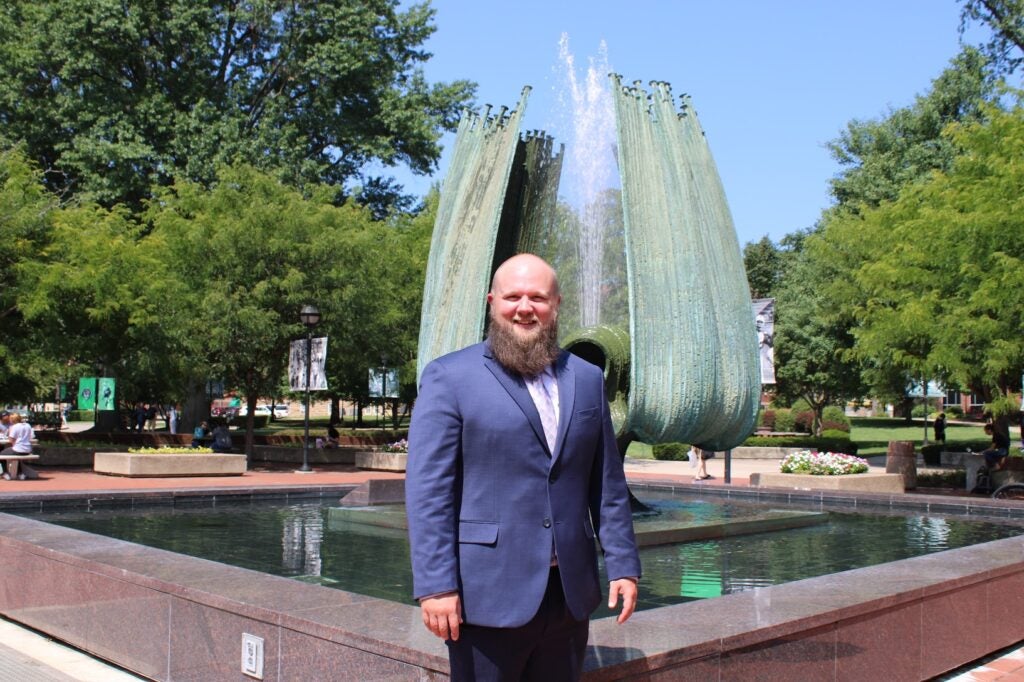 AJ Kooti
Accountancy
Instructor of Accounting, Georgia Gwinnett College
Lawrenceville, Georgia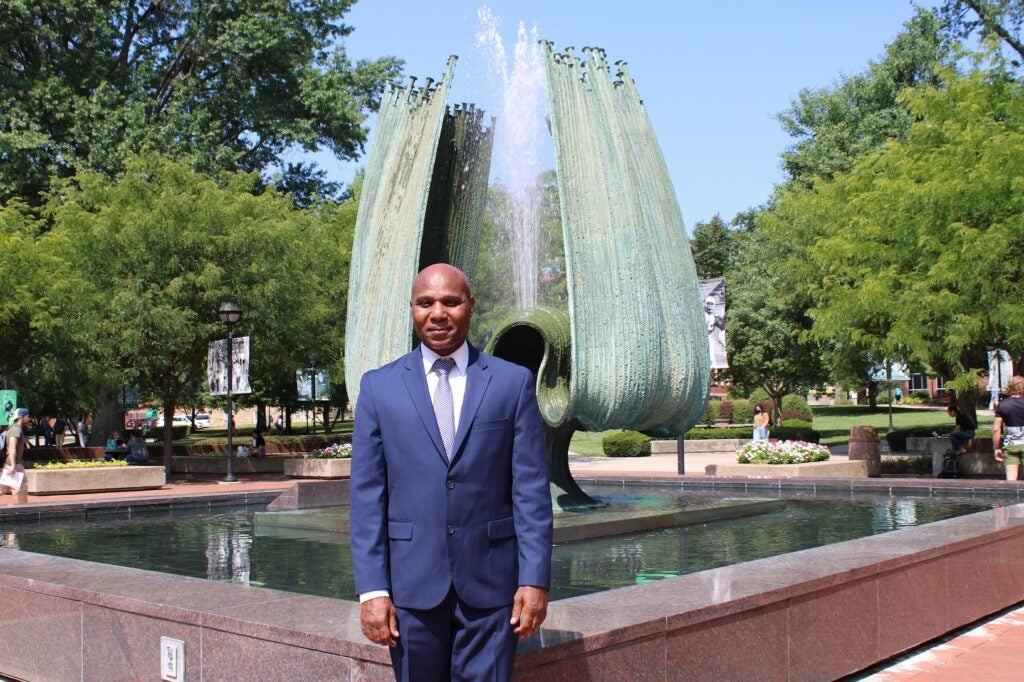 Vincent Louis
Accountancy
Assistant Professor of Business, Bergen Community College
Paramus, NJ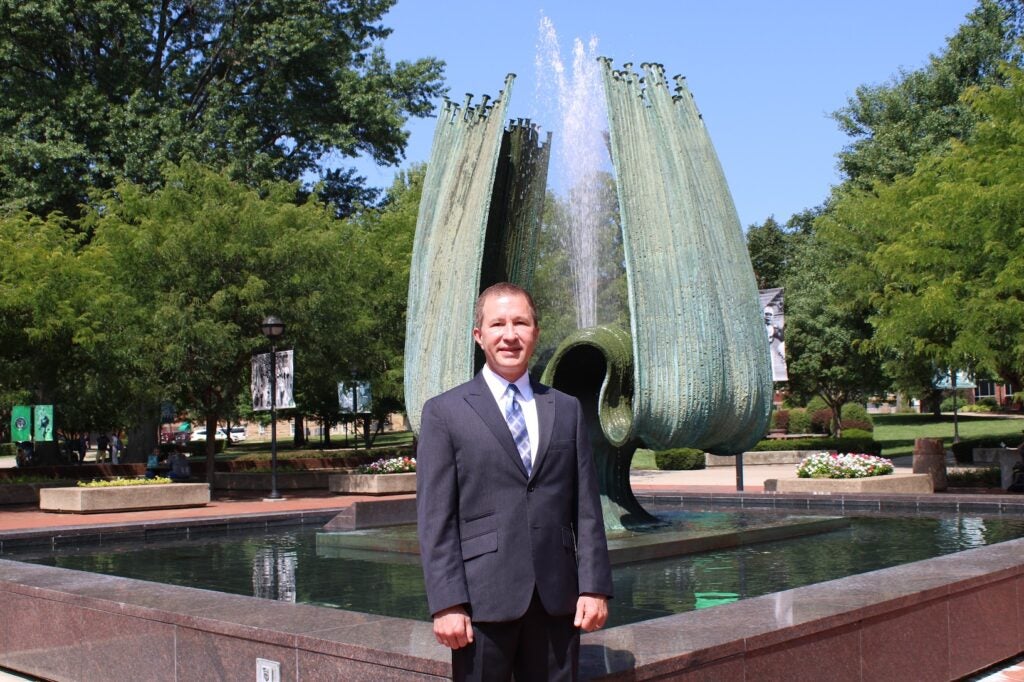 Clint Taylor
Management and Entrepreneurship
Full-time Lecturer of Management, College of Business and Global Affairs, University of Tennessee at Martin,
Martin, TN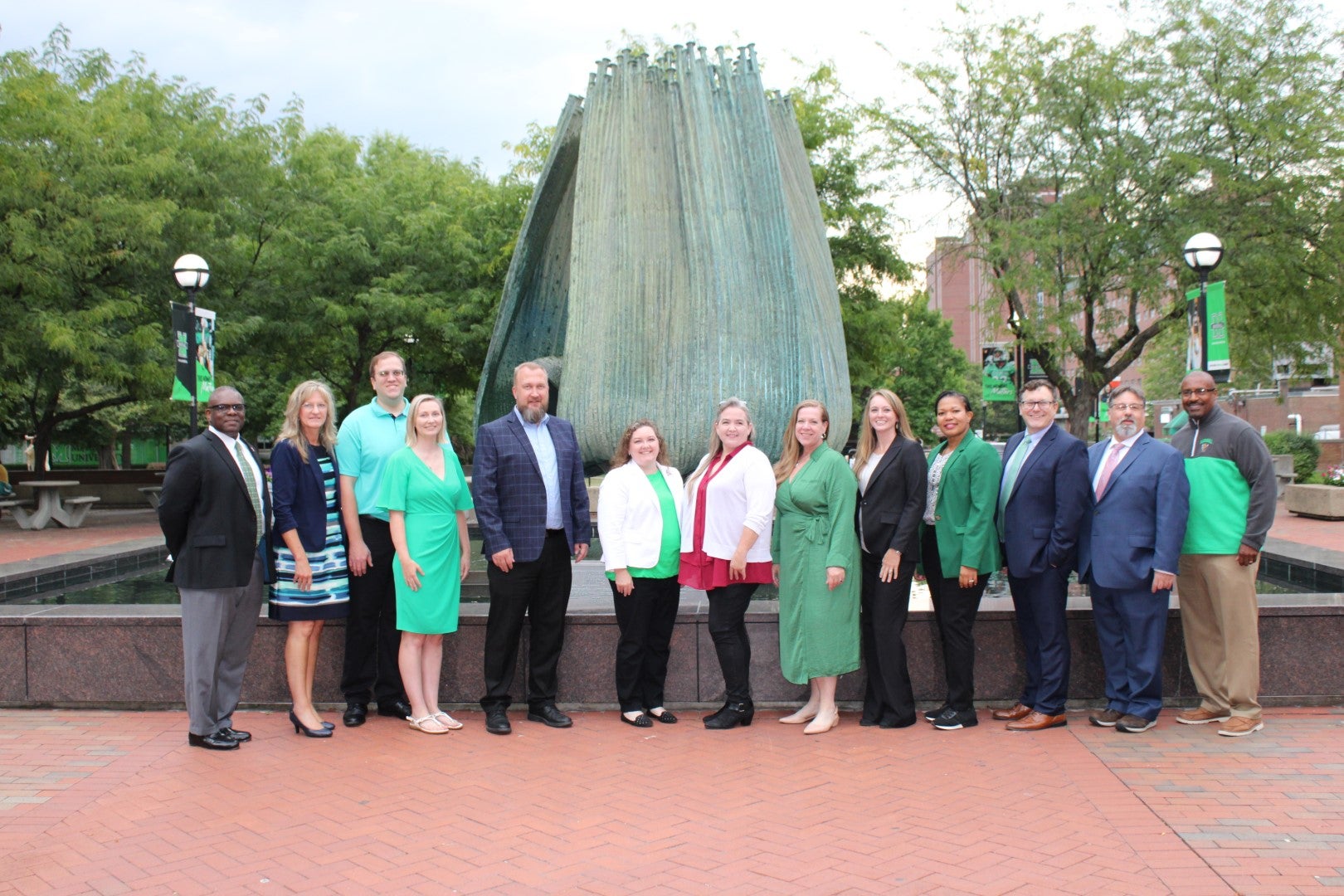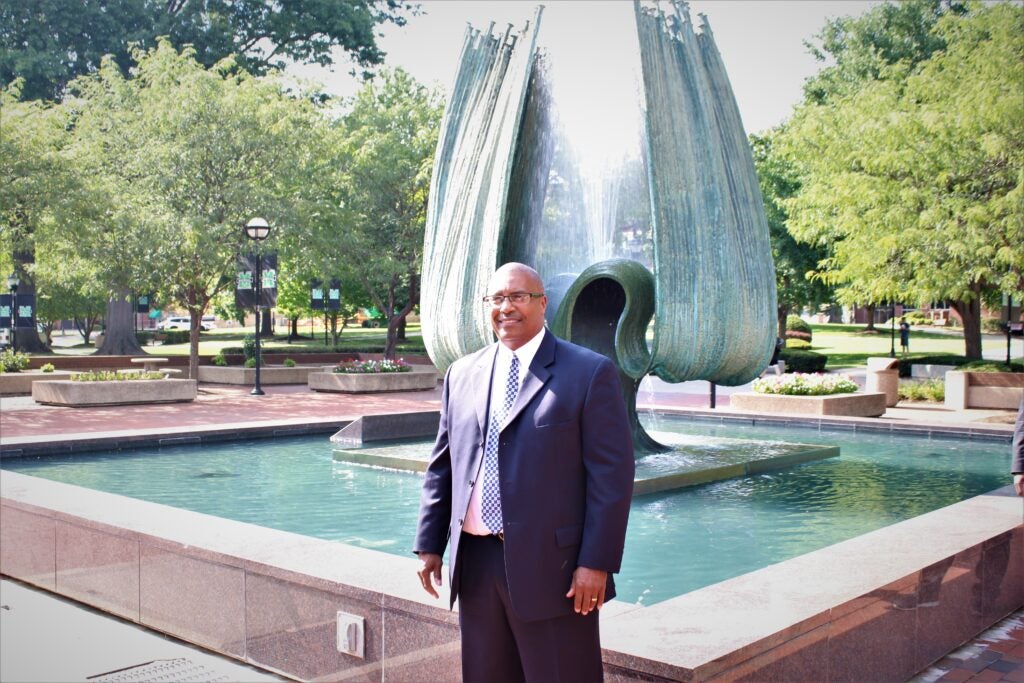 Clint B. Arnold
Management and Entrepreneurship
Assistant Professor of Business & Marketing at West Virginia State University (WVSU)
Winfield, WV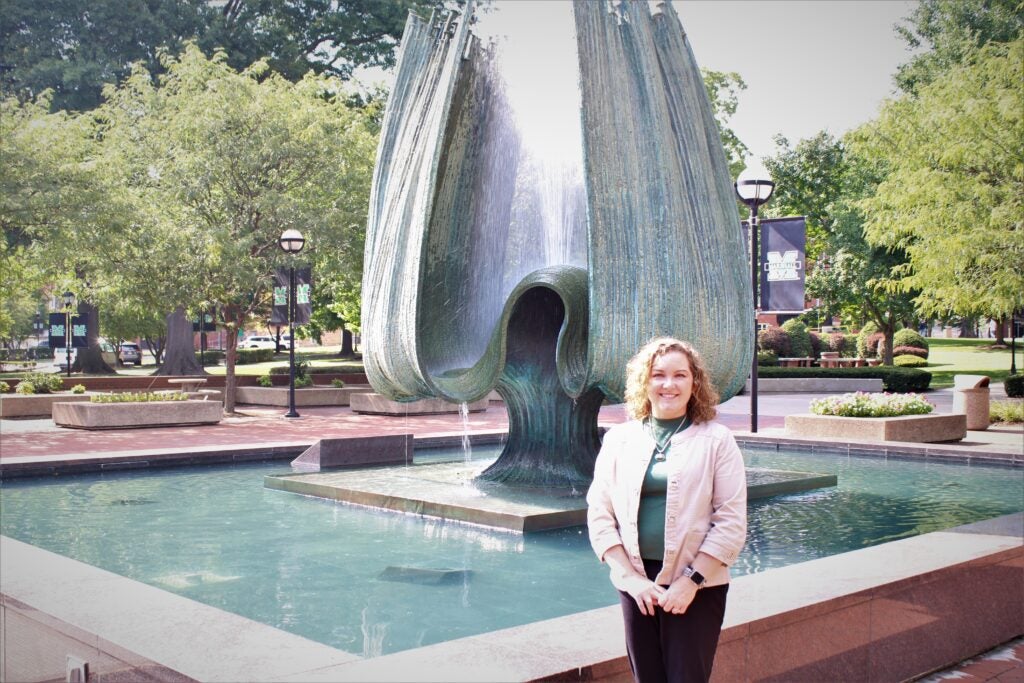 Elizabeth A. Arthur
Management and Entrepreneurship
Human Resources Assistant Director, West Virginia Division of Personnel
Charleston, WV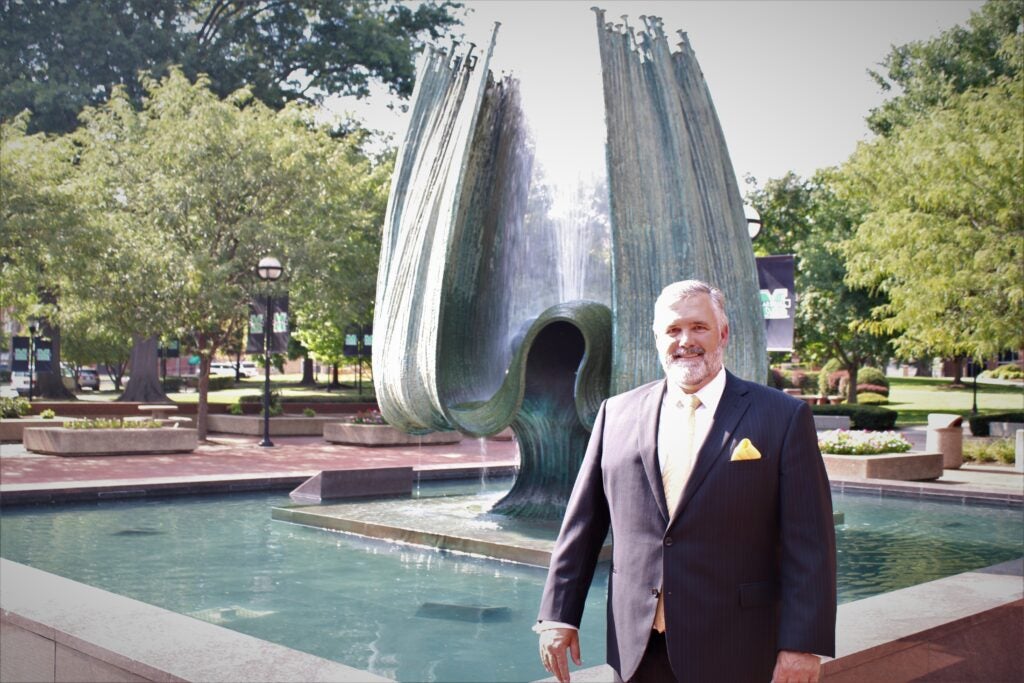 Brian Bracey
Health Care Management
CEO, Huntington Water Quality Board
Adjunct Professor at Mountwest Community and Technical College
Huntington, WV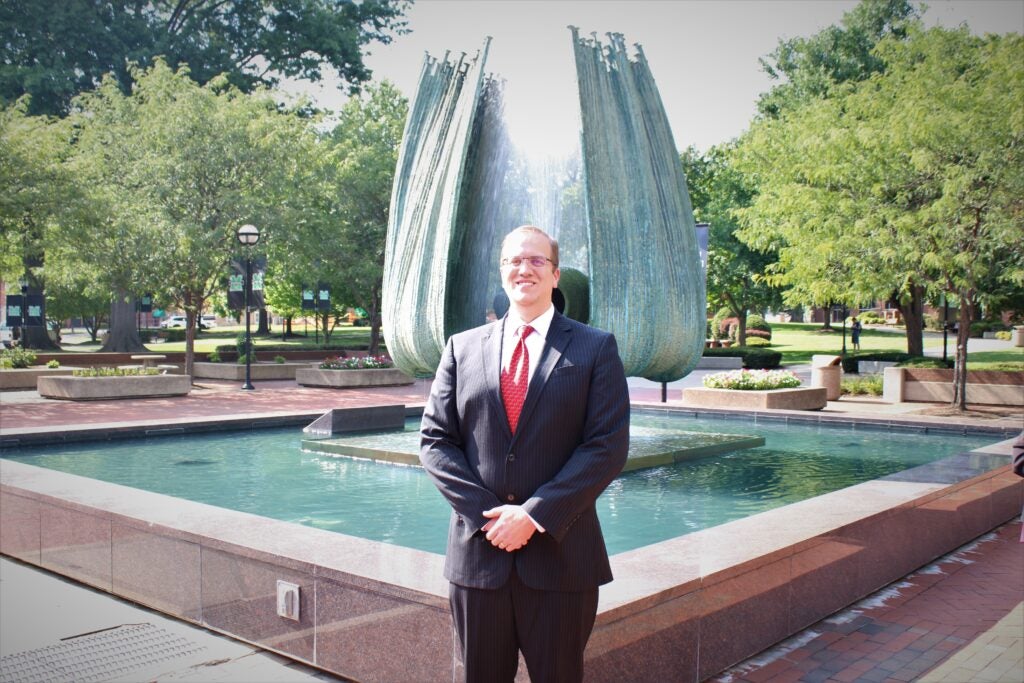 Matthew R. Carroll
Accounting
Department Chair of Accounting at West Virginia State University (WVSU)
Nitro, WV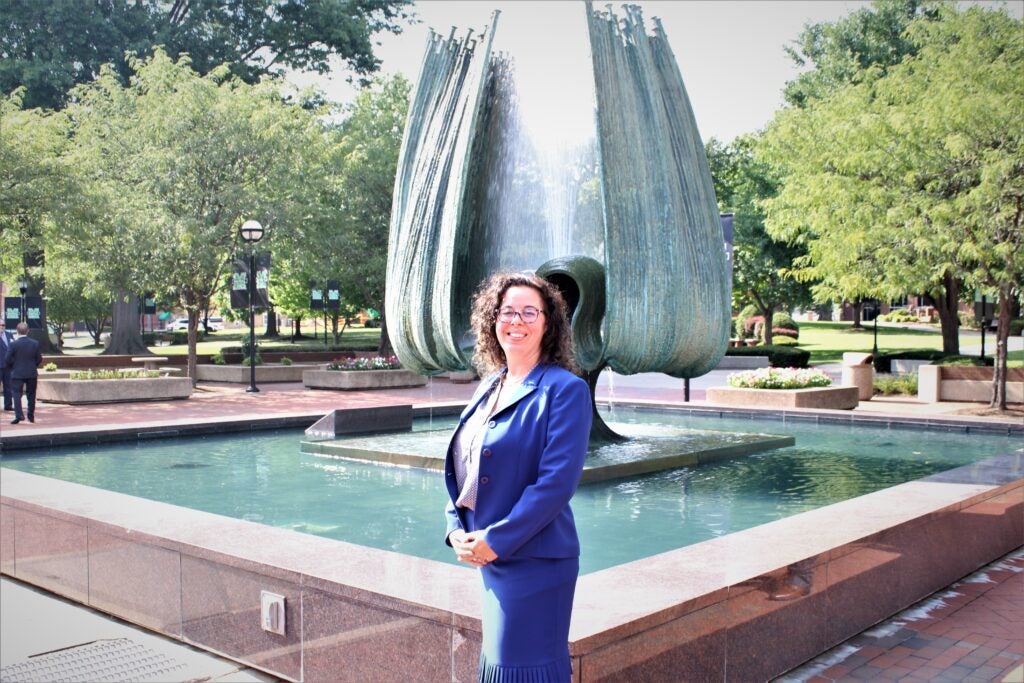 Sarah M. Clemente
Health Care Management
Healthcare Quality Leader, Thomas Health
Nitro, WV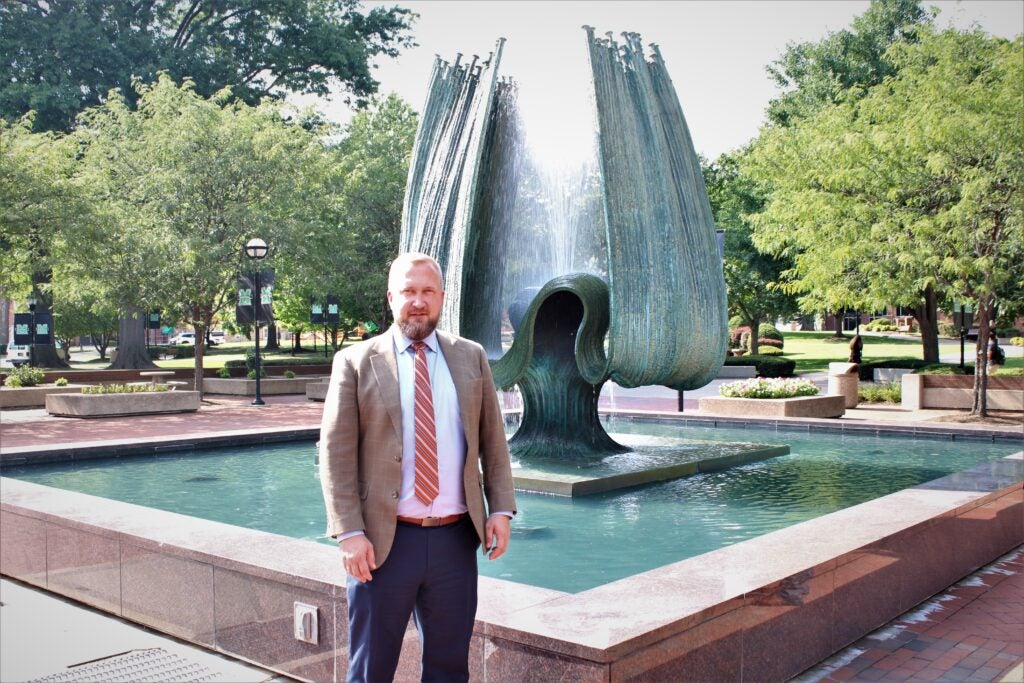 Brian H. Cox
Health Care Management
Director of Hospital Operations, Baptist Health Floyd
Louisville, KY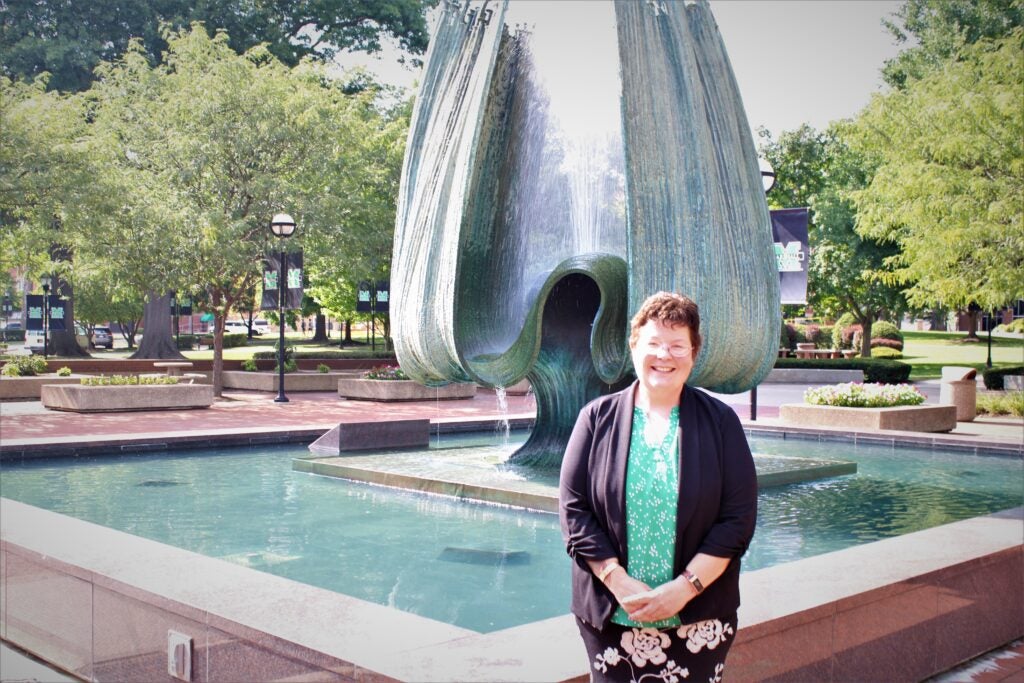 Stacie Deslich
Health Care Management
Data Analyst, CAMC West Virginia Health Network
Owner, the Dainty Farmer, LLC
Charleston, WV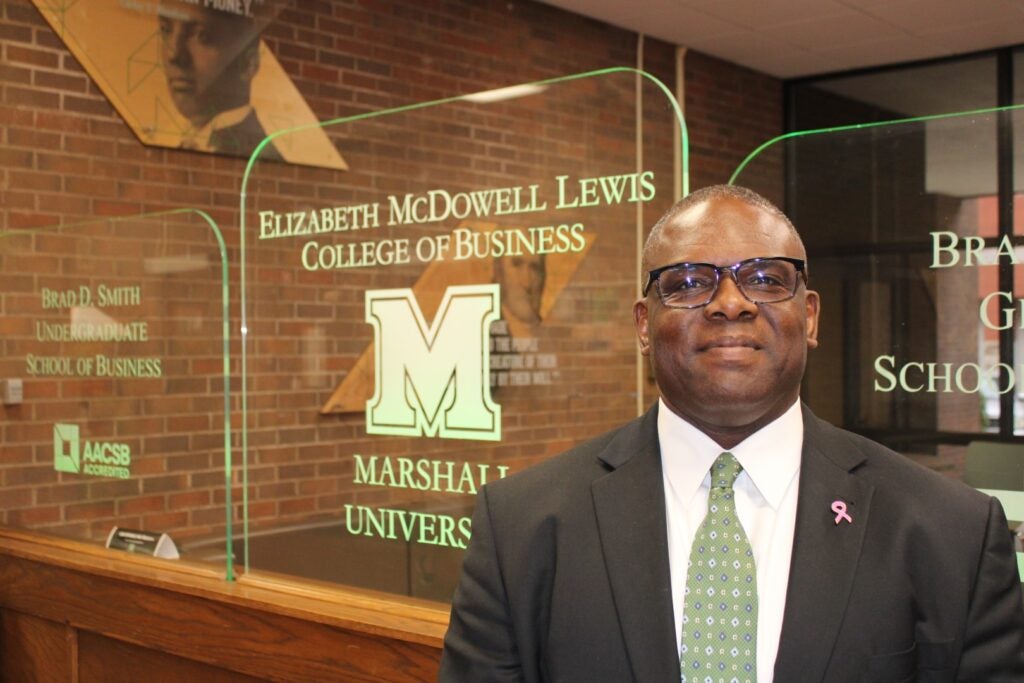 Eddie J. Fuller
Management and Entrepreneurship
Medical Sales Territory Manager, UCB Biopharmaceutical
Prairieville, LA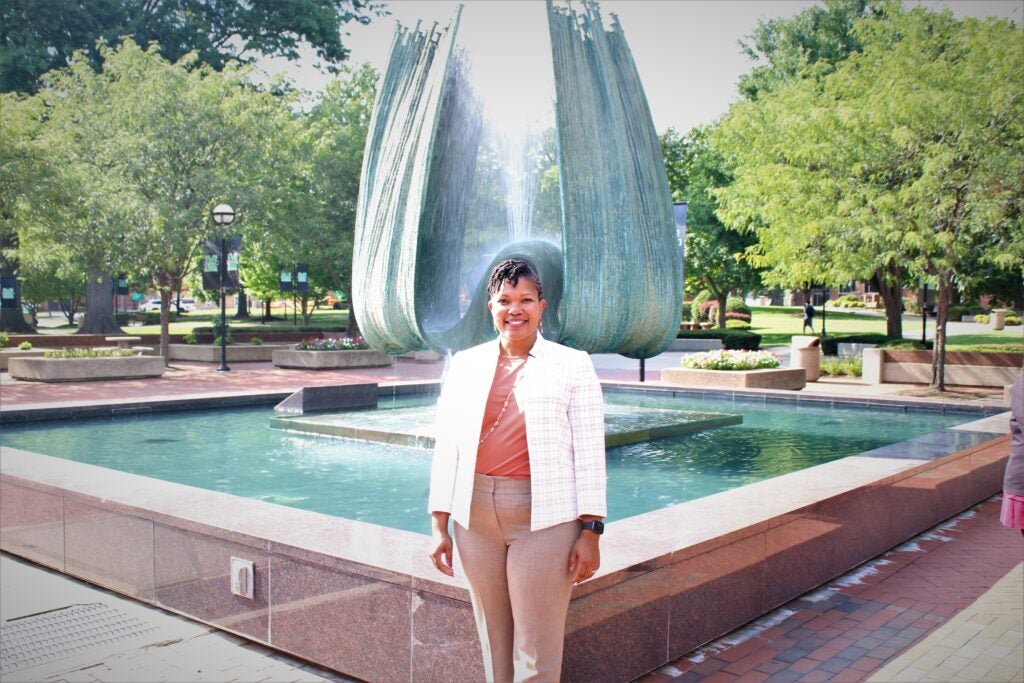 Myesha P. Holmes
Management and Entrepreneurship
Program Manager, Eaton Aerospace Corp.
Jackson, MS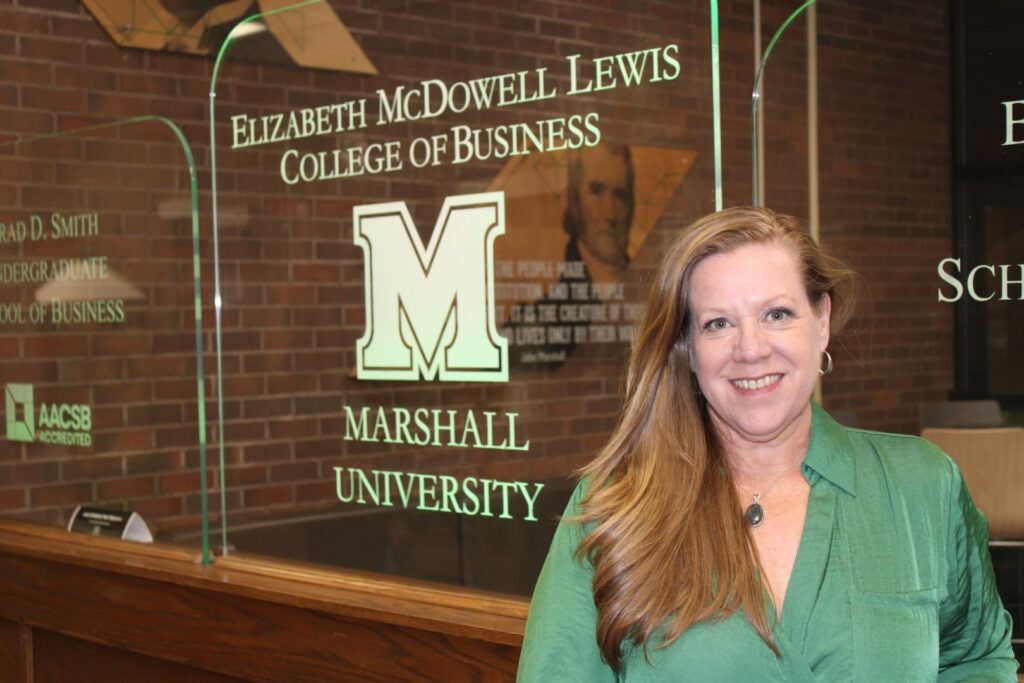 Beth M. Houron
Management and Entrepreneurship
Vice President, Marketing at MessageMedia
Dallas, TX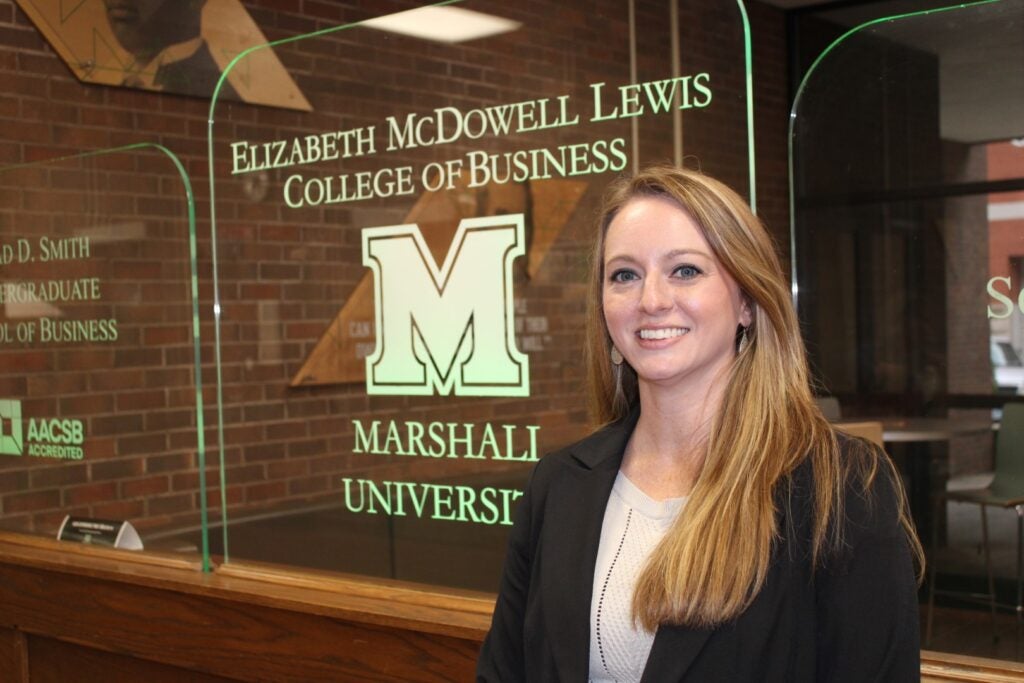 Christin M. Kooti
Accounting
Senior Accounting Analyst, Athens-Clarke County Government
Lawrenceville, GA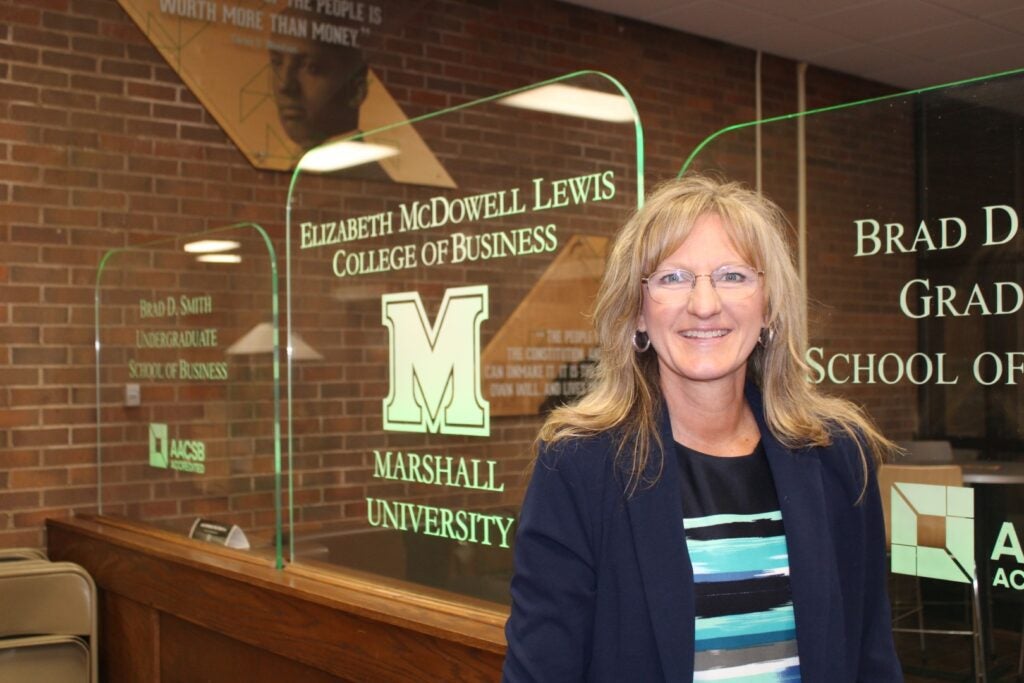 Lisa Nash
Accounting
Senior Lecturer of Accounting, University of North Georgia
Cleveland, GA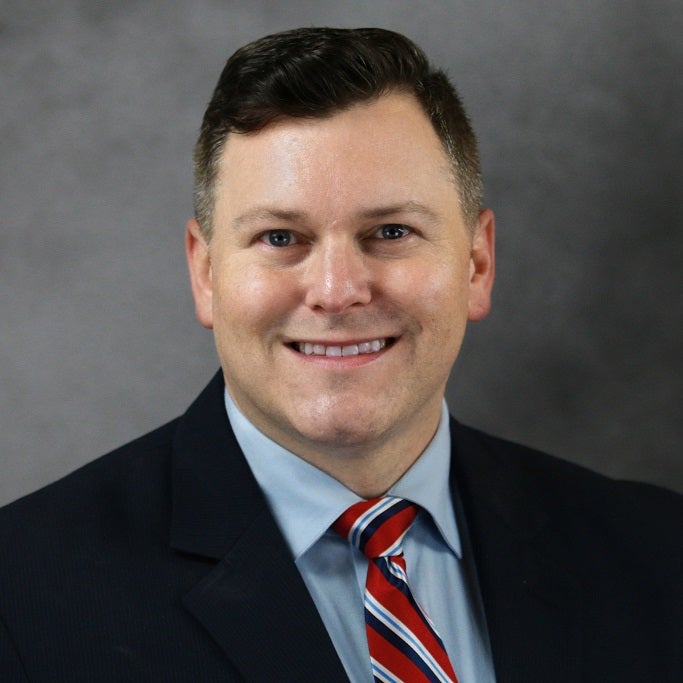 Kevin L. Noe
Management and Entrepreneurship
President and Creative Director, Red Panda Media
Atlanta, GA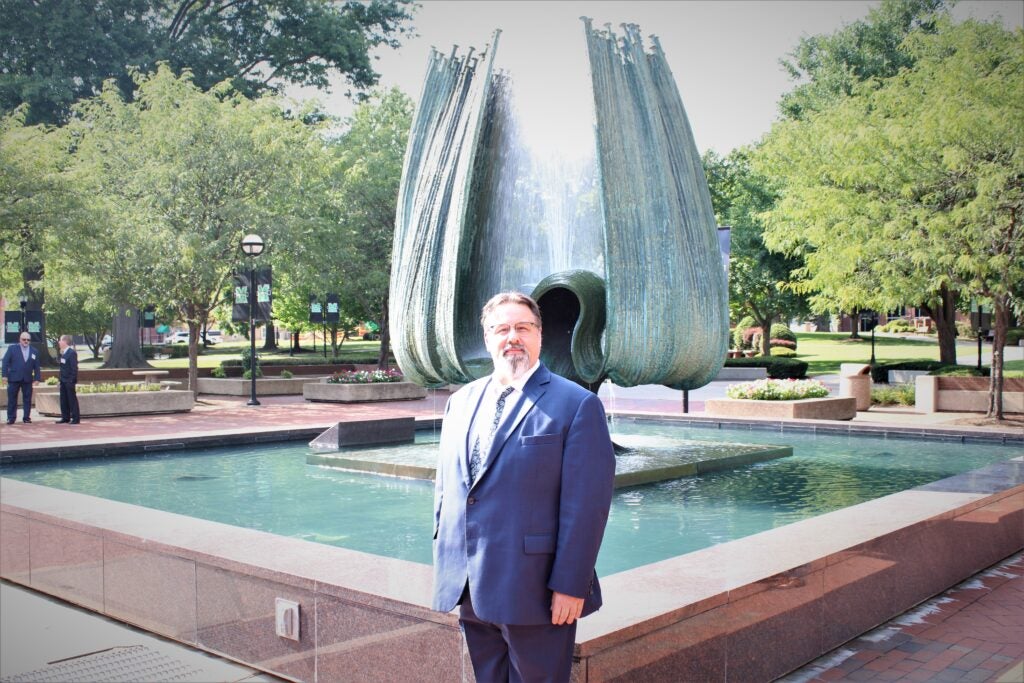 Eric J. Pulice
Health Care Management
Assistant Professor of Health Care Management at Fairmont State University
Manager Mon Health Medical System Ambulatory Clinic
Fairmont, WV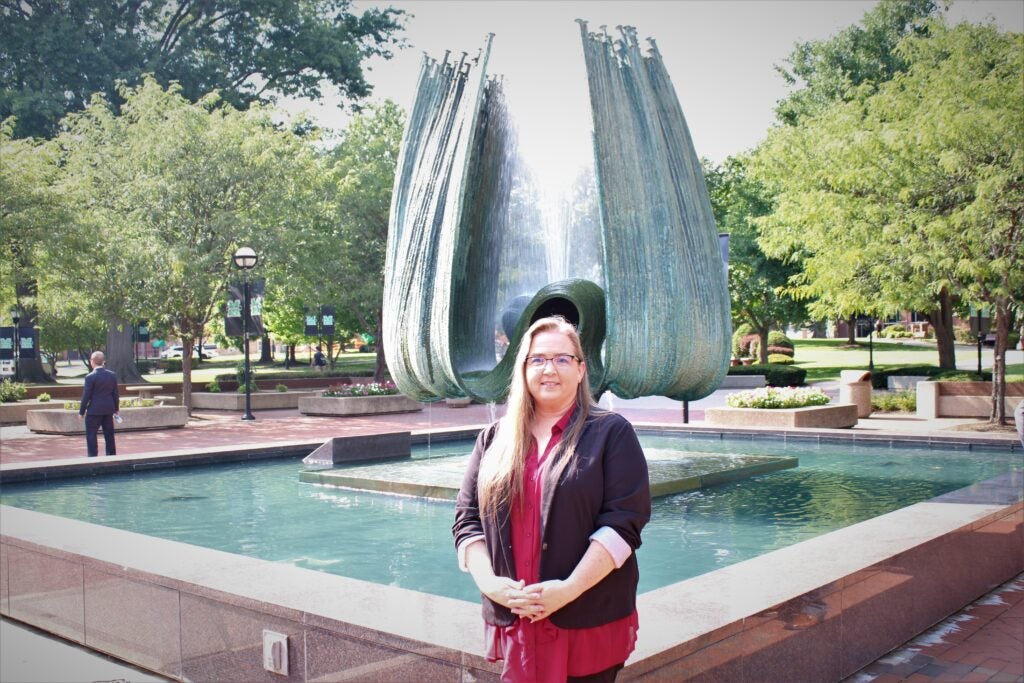 Teresa L. Smith
Management and Entrepreneurship
Lecturer at Eastern Kentucky University
Richmond, KY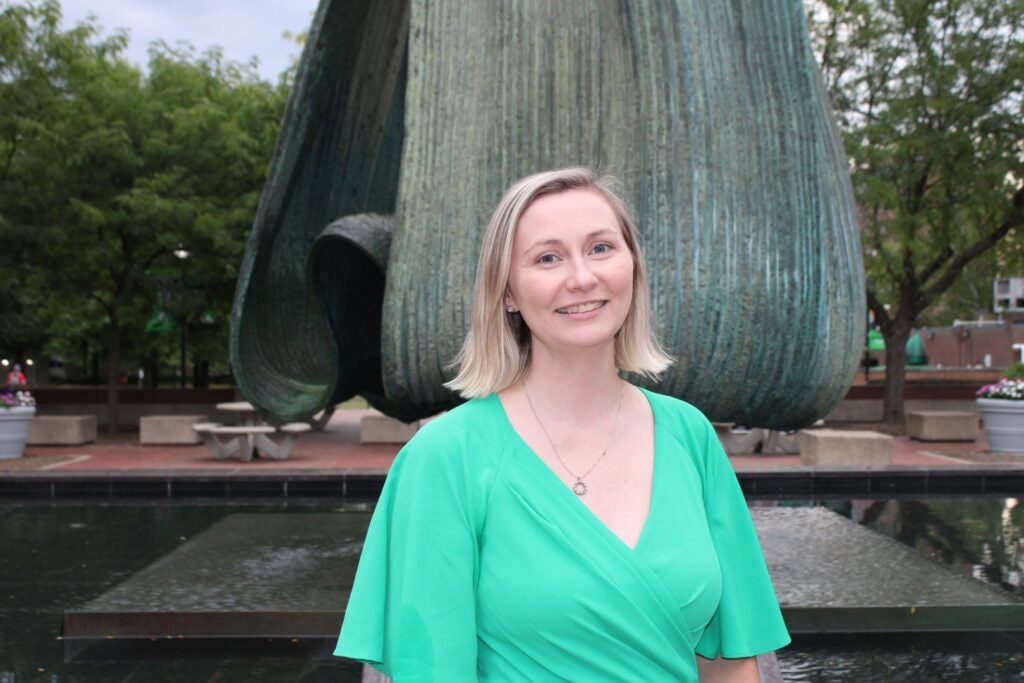 Brittany A. Thierman
Management and Entrepreneurship
CEO Neighborhood School of Dance (NY and PA)
Adjunct Instructor at SUNY Alfred State College, Business Department
Buffalo, NY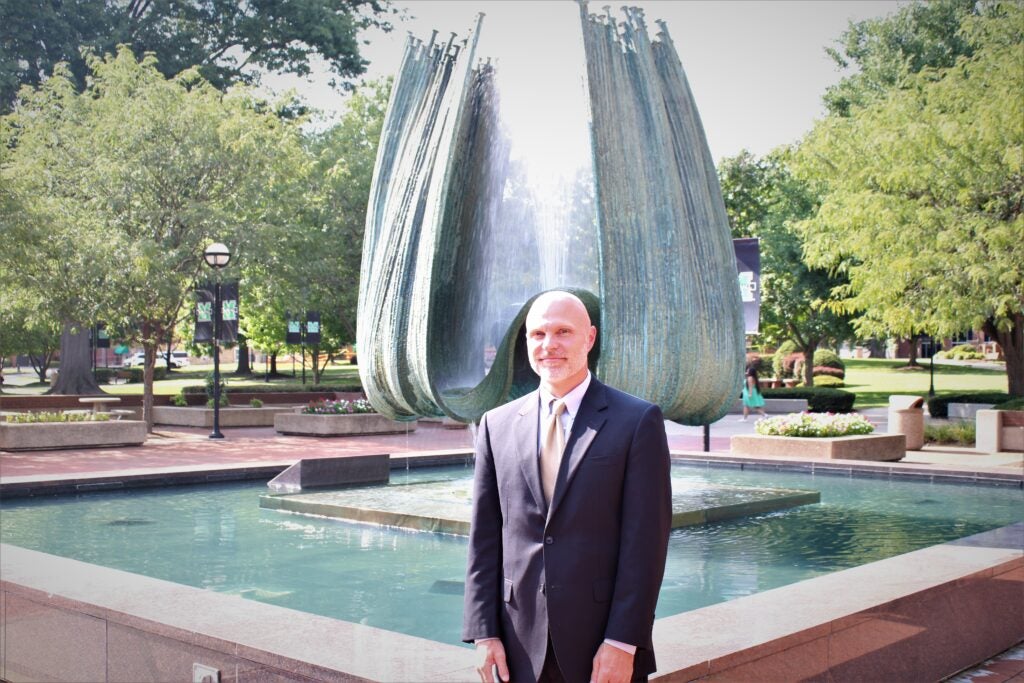 Brian T. Weldon
Accounting
Accounting Faculty at Midway University
Midway, KY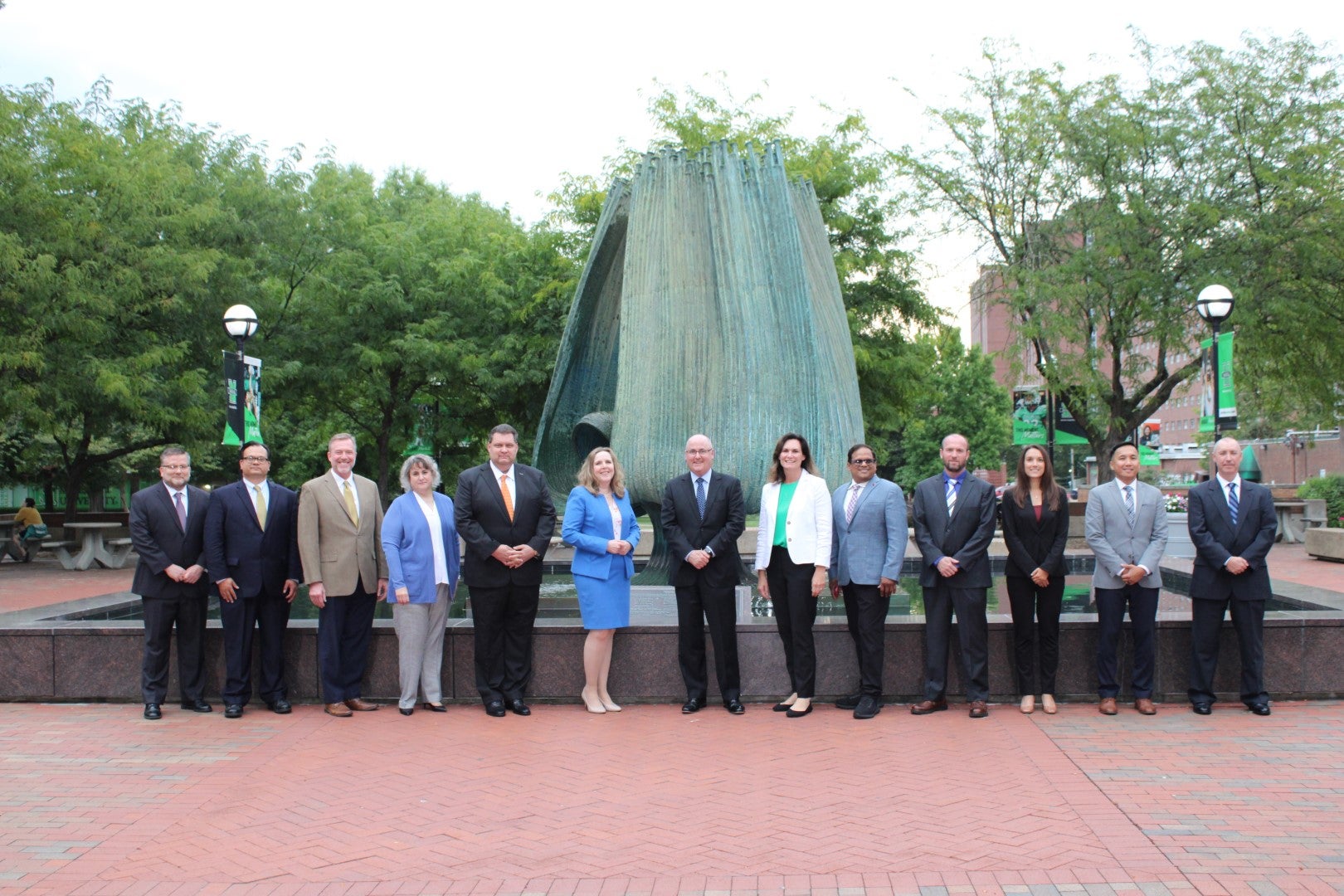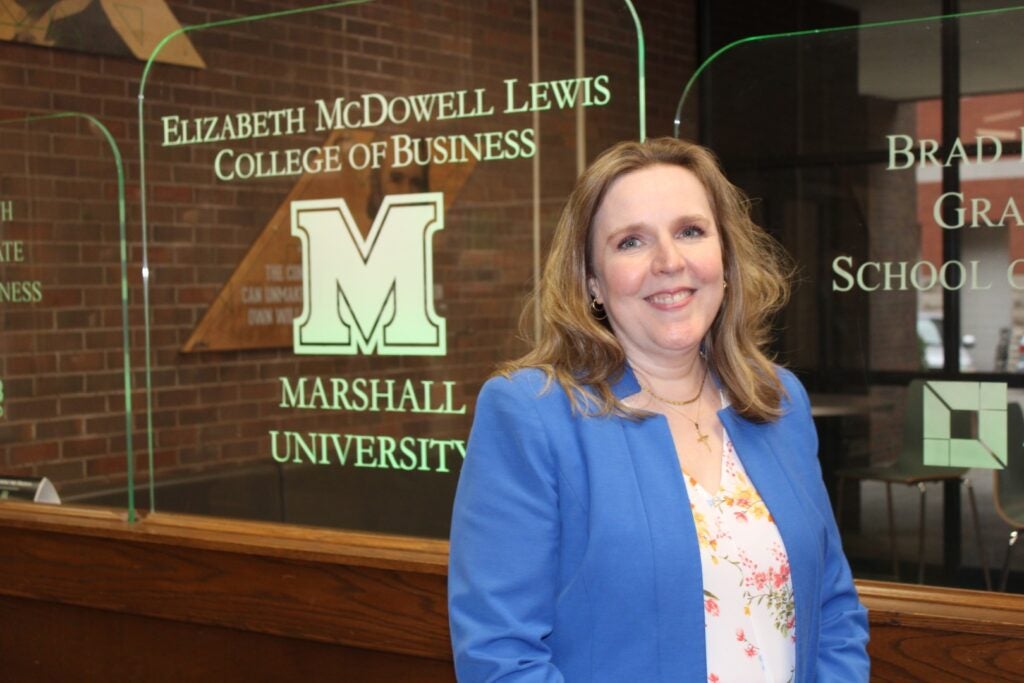 Connie Augustine, MBA, CPA
Connie is a Certified Public Accountant licensed in the state of Ohio, a Senior Manager at Schroedel, Scullin & Bestic, CPAs, and a Lecturer at Youngstown State University where she has taught a variety of accounting and business courses since 2010.  Connie currently specializes in the areas of business & individual taxation, nonprofit accounting, payroll administration & taxation, and QuickBooks installations/conversions.  She received her Master of Business Administration from the University of Akron after graduating Summa Cum Laude from Youngstown State University with a Bachelor of Science in Accounting.  While still a student at Youngstown State University and upon graduation, she worked in the Youngstown Office of Ernst & Young.  Upon that office's closing in 1993, Connie worked at a regional accounting firm before joining Schroedel, Scullin & Bestic, CPAs in 1997.  She also has over ten years of experience working in industry as a controller and CFO.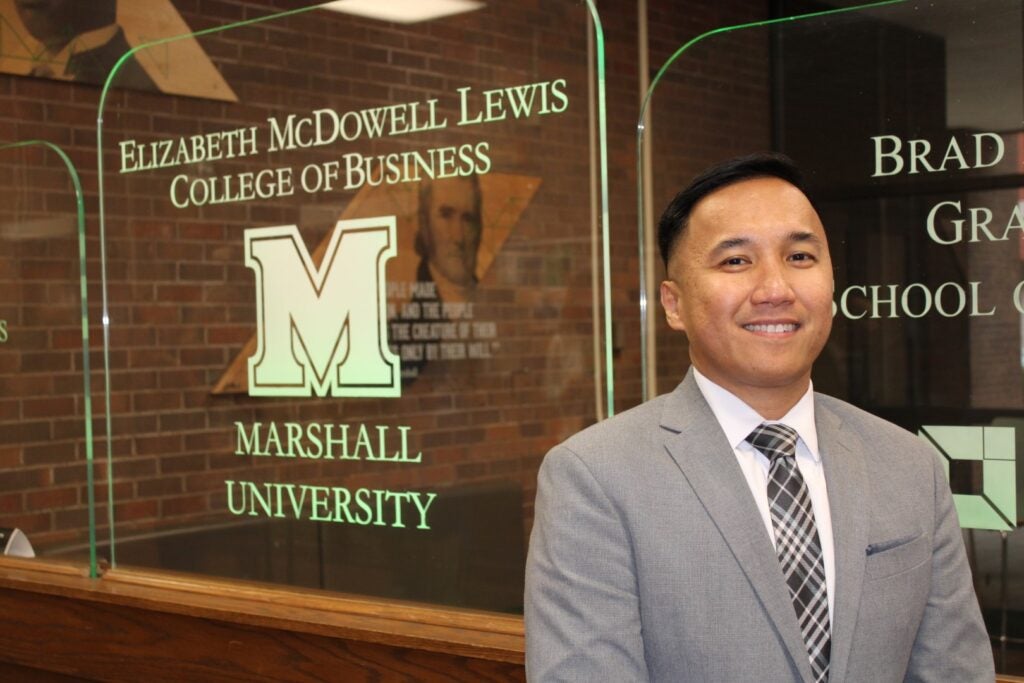 Dennis A. Bagay, MBA
Dennis has over 15 years of experience in the gaming and hospitality industries. He serves in his current role as the Director of Player Services at the M Resort Spa Casino in Henderson, Nevada. He oversees the Cage, Player's Club, Credit, and Collections departments for the property. Preceding that, he was the Director of Cage and Credit Operations at Treasure Island Las Vegas. The bulk of his casino industry experience came with his time at Caesars Entertainment where he left as a Casino Manager, leading the Slot Operations team for two premium Las Vegas strip properties. Dennis is also an adjunct faculty member at the College of Southern Nevada, teaching Business and Management courses there. Dennis earned his Bachelor of Science in Public Administration from the University of Nevada, Las Vegas. He also holds an MBA and Graduate Certificate in Hospitality and Tourism from Washington State University. Born and raised on the island of Maui, Hawaii, Dennis relocated to Henderson, NV in 2007 where he currently resides.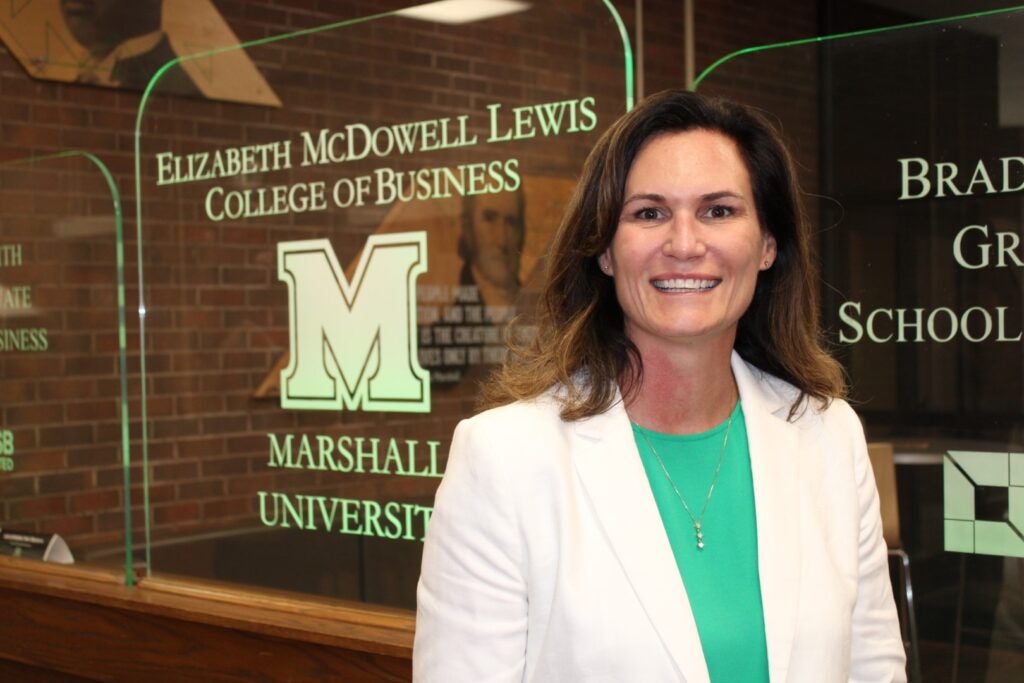 Christina Clarke, MBA
Christina Clarke has held pivotal marketing and leadership roles with well-known and beloved Restaurant and CPG organizations. Most recently Christina was with Raising Cane's as Chief Marketing Officer responsible for marketing strategy, insights, creative, media, social, digital, public relations, e-commerce, and restaurant marketing. During her time at Raising Cane's the brand entered 10 new markets with 120 new restaurants while achieving 22% AUV growth resulting in $5.5 Million AUV. Prior to Raising Cane's, she was Global CMO for Wingstop restaurants and during her time the brand experienced significant growth; almost 400 new restaurants, digital growth to over 60% of sales, advertising investment growth of 2X, and double-digit same store sales growth. Christina held several senior marketing leadership roles during her 12-year tenure at PepsiCo/Frito Lay spanning portfolio, brand, innovation, partnerships, away from home, and shopper marketing working on iconic brands and programs such as Cheetos, Super Bowl, and Doritos Locos Tacos.  Her previous marketing experience as an account director at the Havas agency, Pizza Hut marketing, and Taco Bell operations were foundational in building her business acumen and fueled her love of craveable food that brings people together. Christina is an avid learner, earning her Bachelor's and Master's in International Business and Marketing while working full time. She is a passionate advocate for development and inclusion in the workplace and has served as regional chair with the Network of Executive Women (NextUp) and was elected to the board for the Women In Foodservice Forum. She currently resides in Dallas with her husband and recently celebrated with her two son's their graduation from the University of Arkansas.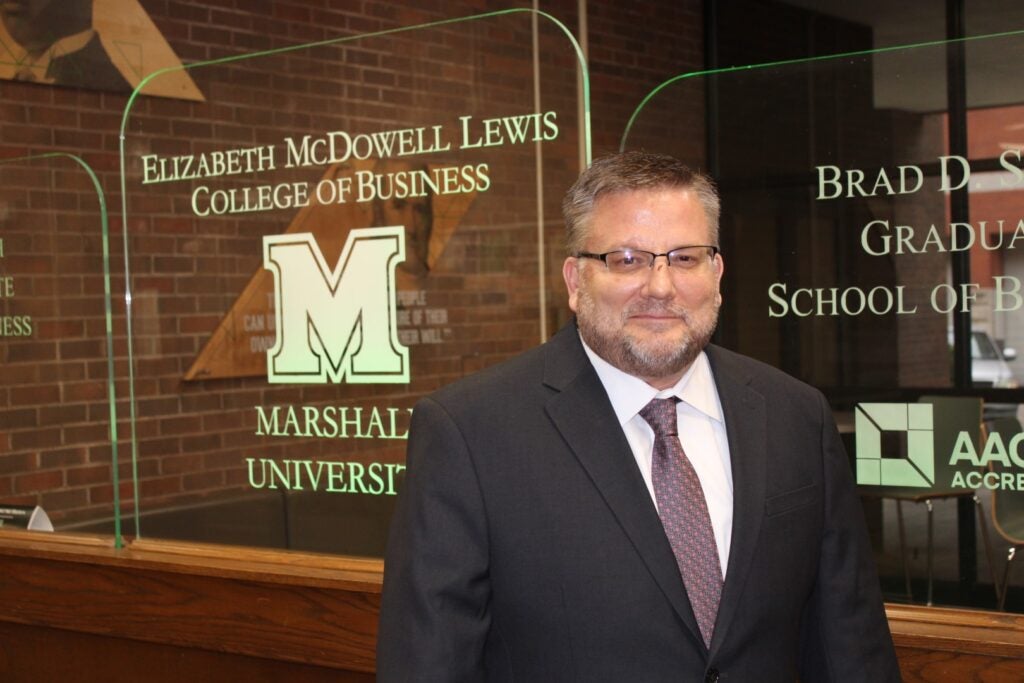 Christopher J. Fourman, MBA, CPM
Chris works as Sr. Manager, Global Procurement, managing twenty-five contract manufacturers and six raw material suppliers for a medical device company. Employed in either the food & beverage or medical device industries, Chris has been a Purchasing and Supply Chain Professional for over twenty-five years with expertise in procurement and manufacturing operations and three years in cost accounting. In addition, he has multiple years of direct/indirect experience in quality control, inventory management, and continuous process improvement. Chris has always been a life-long learner and pursuing his DBA at Marshall University will give him the tools and experiences to give back to society through teaching, consulting, or the many other great opportunities this Doctorate Degree will help provide. He was in Greenville, Ohio and primarily grew up in the Midwest but spent some childhood years in Wyoming. He has two adult sons. His son Brandon is a certified machine programmer, and his son Kyle is a business owner.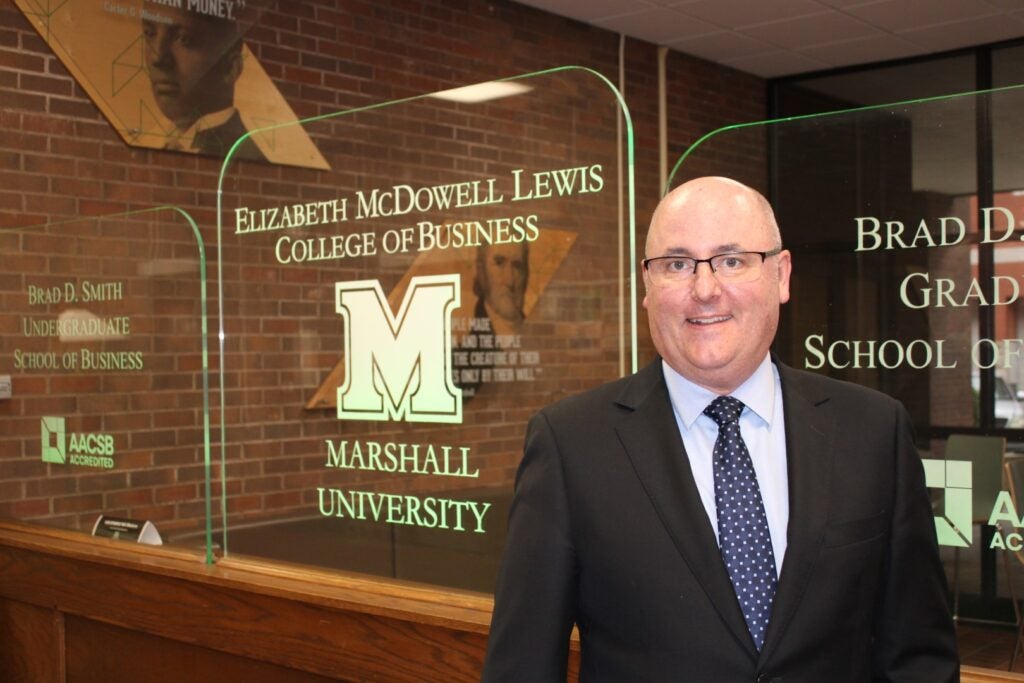 Dennis Lee, MBA
Dennis Lee is currently the Chief Information Officer at Mountain Health Network located in Huntington, WV, a role he has held for the past 12 years.  He has held various Information Systems leadership roles in the health care industry for a total of 22 years.  Prior to that career focus, Dennis had many information systems roles across various industries including his service in the US Air Force. He holds an MBA from Marshall University and is an Adjunct Professor in the Health Informatics degree program.  He holds a Bachelor of Science in Computer and Information Systems from the University of Maryland Global Campus.  He is currently an At-Large Council Member for the WV Broadband Council, the Past Board Chair on the Executive Committee for the WV Health Information Network, and a Board Member of Thundercloud.  His past work also includes Committee Member on the Marshall University Health Informatics Advisory Committee and a former Board Member for the Huntington YMCA. Dennis, his wife Lindsay, and their son Connor reside in Huntington.  They enjoy traveling, swimming, and boating.  Dennis is also a drummer and enjoys opportunities to perform with multiple area bands.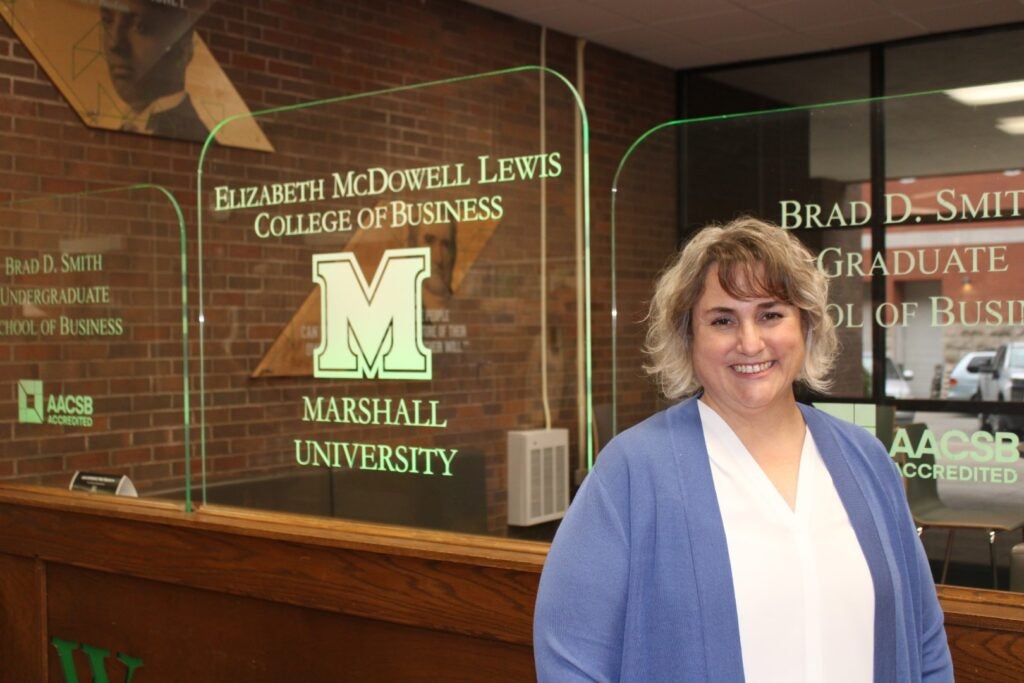 Colette C. Martin, MBA

Colette is a Principal with Circe Solutions, a consulting group providing finance, operations, and strategy support and leadership.  Her services have included acting as Chief Financial Officer for rural hospitals and non-profits, strategic planning facilitation, project management oversight, and leadership coaching and mentoring. Before building a consulting group with her business partners, Colette held positions with several social service non-profit organizations, a youth-focused behavioral health agency, and various leadership roles with rural and urban healthcare systems and academic medical centers.  Her healthcare leadership roles have included leading strategic planning and business development for a statewide healthcare system, academic practice leadership, and service line leadership for oncology and cardiovascular care.  She also served as the Chief Strategy Officer for a federally qualified health center with 23 locations and as the Chief Operating Officer for a regional healthcare system with three hospitals, outpatient centers, and provider practices. Colette earned a BA in English from Colorado State University and a MBA from the University of Colorado.  Most importantly, Colette is a proud mom of two daughters and a son.  She always makes time for fun and enjoys volunteering in the community and traveling almost anywhere.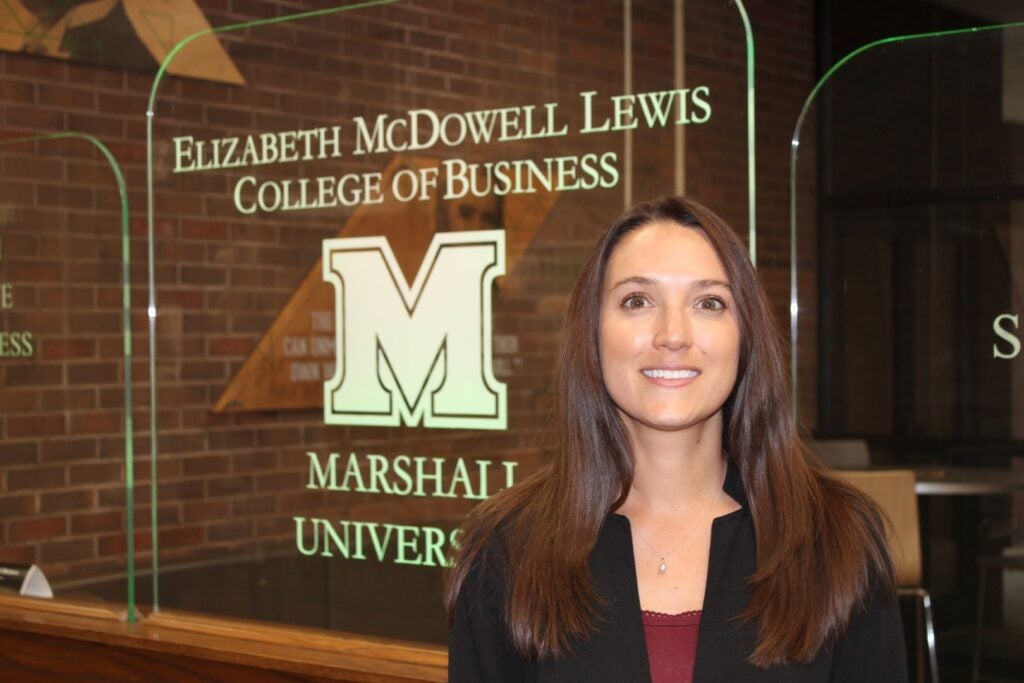 Sheena L. Metzger, MBA, PMP, ITIL
Sheena Metzger is the Director of IT Business Management in the Office of the CIO for NiSource. She is accountable to govern and facilitate cross-tower functions, operational governance, and organizational effectiveness of IT. Over her past 7 years at NiSource, Sheena led many transformative IT initiatives. She managed the infrastructure architecture and project teams for cloud, data center, and workplace technology. Prior to joining NiSource, Sheena spent several years at IBM as a Client Partner Executive where she had responsibility for the overall account management and growth on several high-profile accounts. She spent the first half of her career in government and business consulting where she was responsible for implementing business development strategies and programs to enhance economic development opportunities for Ohio. Sheena earned her Master of Business Administration from Ohio University. She also attended The Ohio State University where she earned a Bachelor of Arts degree and double majored in strategic communication and psychology. Outside of work, Sheena devotes her time to being a Master Gardener volunteer through The Ohio State University Extension Office, where she helps educate and give back to her local community. With her love of being outdoors, Sheena spends her free time beekeeping, raising chickens, gardening, and attempting to hike all the US National Parks.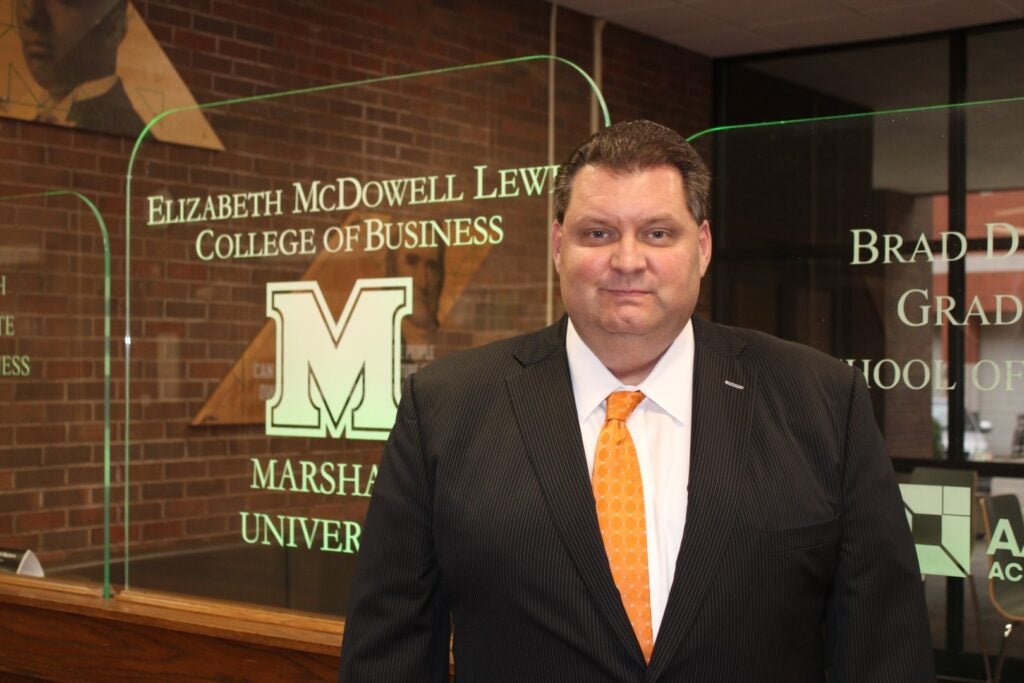 Jamie Parsons, FACHE, CHHR, SHRM-SCP
With over 30 years human resources experience, Jamie brings a varied background to his profession. Jamie currently oversees the Human Resources function for UK King's Daughters Medical Center in Ashland, KY. Jamie joined King's Daughters in December of 2022 and prior to that worked at St. Elizabeth Healthcare and Mountain States Health Alliance where he served as the Chief Human Resources Officer. As a Chief Human Resources Office, Jamie has created system-wide talent management programs to address succession planning, led the development of a Leadership Academy, created a traveling nurse company, and championed a number of other innovative systems and processes resulting in improved efficiencies while increasing community involvement and employee engagement. Jamie holds a Bachelor's Degree in Business Administration with a specialization in healthcare and a Master of Science in Management also with a specialization in healthcare, both from Marshall University. Jamie also holds several certifications including: FACHE, Certified Health Executive; CHHR, Certified in Healthcare Human Resources; and SHRM, Society for Human Resources Management, Senior Certified Professional.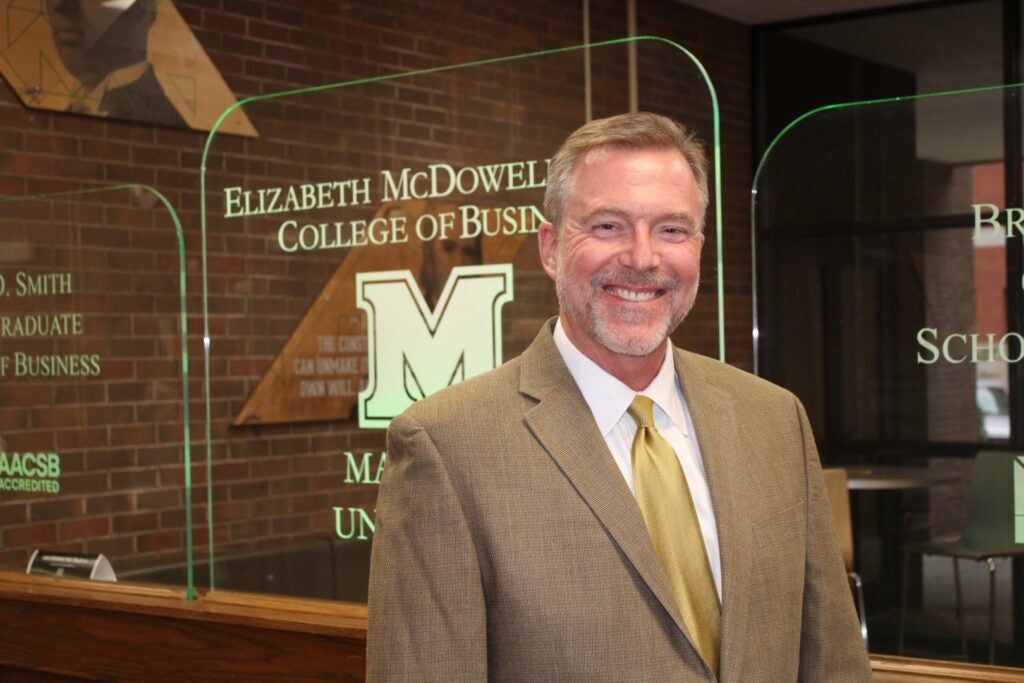 Samuel T. Scandaliato, MBA, CPA, CMA
Sam Scandaliato is the Vice President of Planning/Supply Chain for Louisiana Fish Fry Products in Baton Rouge, Louisiana. Sam is a licensed Certified Public Accountant and a Certified Management Accountant as well as a Certified Six Sigma Green Belt. He has held various senior-level positions in Financial/Cost Accounting, Operations Management and Process Improvement and has experience working in public accounting, manufacturing, laboratory sciences, consumer packaged goods and consulting. Sam is also an Adjunct Professor at the Tulane University School of Professional Advancement where he teaches both business statistics and accounting. Sam was born and raised in New Orleans, Louisiana. He received his engineering bachelor's degree and MBA from Tulane University. He enjoys spending his time playing golf, running, and cheering the Tulane Football team on to victory. Sam served on the Board of Directors and as Treasurer of the New Orleans Speech and Hearing Center, a non-profit organization whose mission is to meet the needs of children and adults with speech, language, hearing, and related disorders through assessment and treatment. He is also very active in several Carnival organizations in the New Orleans area.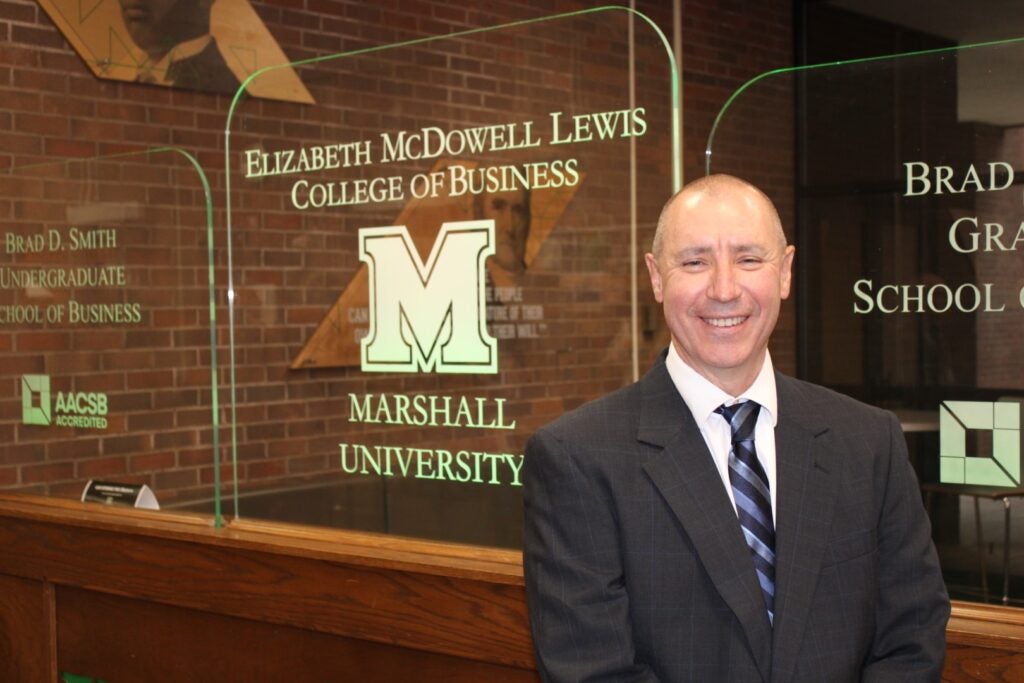 Tim Shuey, CPA, MBA
Timothy Shuey is the Vice President of Fiscal Affairs and CFO at the Commonwealth University of Pennsylvania. He has over 20 years of experience with a proven track record of success in leading financial, auxiliary, facilities, and information technology teams. Shuey began his leadership journey in the hospitality industry and moved into higher education and has held various positions of significant and progressively more responsible leadership roles in fiscal management and operations. He holds two bachelor's degrees, a CPA, and an MBA. Shuey is a highly skilled and experienced financial professional with a deep understanding of financial principles and practices, budget modeling, and leveraging technology. He is a strategic thinker with a proven ability to develop and implement value-added activities that support the university's strategic plan and mission of teaching, research, and service. He is a is a strong leader, team player, and passionate about helping the university succeed, providing the services to assist in educating students at an affordable cost, and is committed to providing his team with professional development opportunity, resources, and the support necessary to achieve their goals. In his spare time, Shuey enjoys spending time with his family, is an outdoor enthusiast, and a drummer.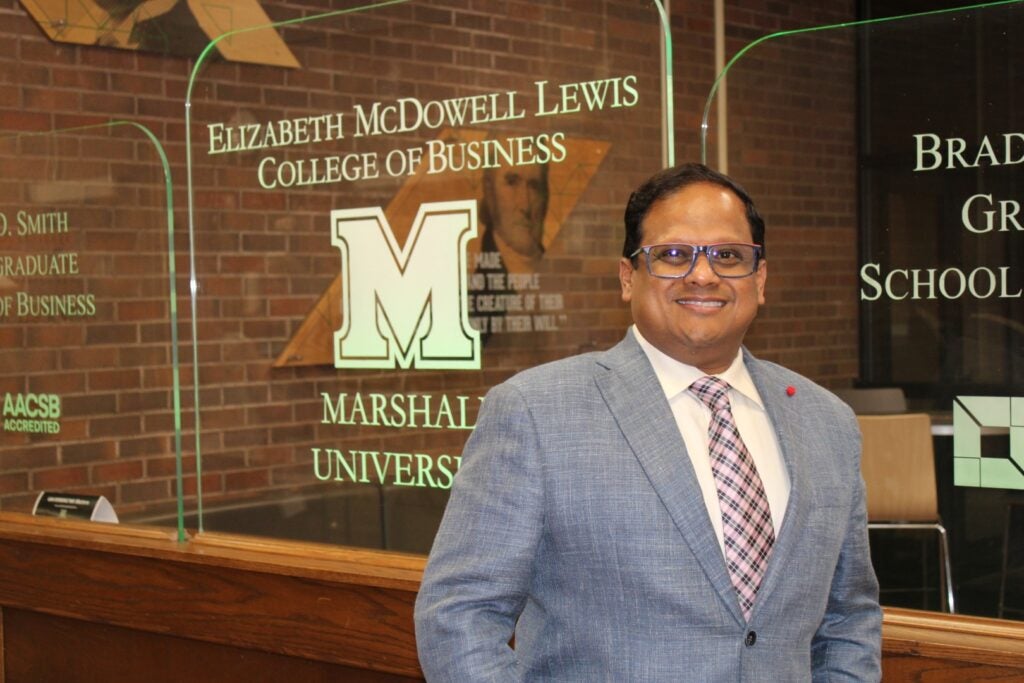 Arun Subramony, MBA

Arun Subramony's leadership style as a visionary gardener, and his ability to create and enrich long term agenda-less relationships in life and business have provided him the opportunity to help countless companies and their leaders reach their goals. Arun is a senior executive with CEO, CFO, COO, board governance, impact investing, and corporate finance experience in information technology, energy, retail, healthcare, government and financial services industries across 4 continents. Arun has served in start-ups as well as F500 in various stages of growth for over 30 years. His learning and contributions in C-Suite roles for 20 years enabled him to successfully provide solutions for managing organizations through hyper growth and rapid turn-around situations, as well as taking companies public and private. His vast experience in deal making is called on repeatedly to solve complex challenges and to address growth and scale scenarios. His expertise includes incubating sunrise industry start-ups, financing, acquiring and developing rapidly growing businesses. Arun was invited by the White House Economic Council to be part of the AAPI forum, to participate and contribute to policy planning initiatives in Renewable Energy, Immigration, and Information Technology. Arun Subramony serves as the Chairman and CEO of TimeX Capital LLC (DBA TimeX Bank), a NextGen Investment Bank that differentiates itself in a crowded marketplace focused on helping founders and inventors, leveraging digitization, sustainability and IP Assets.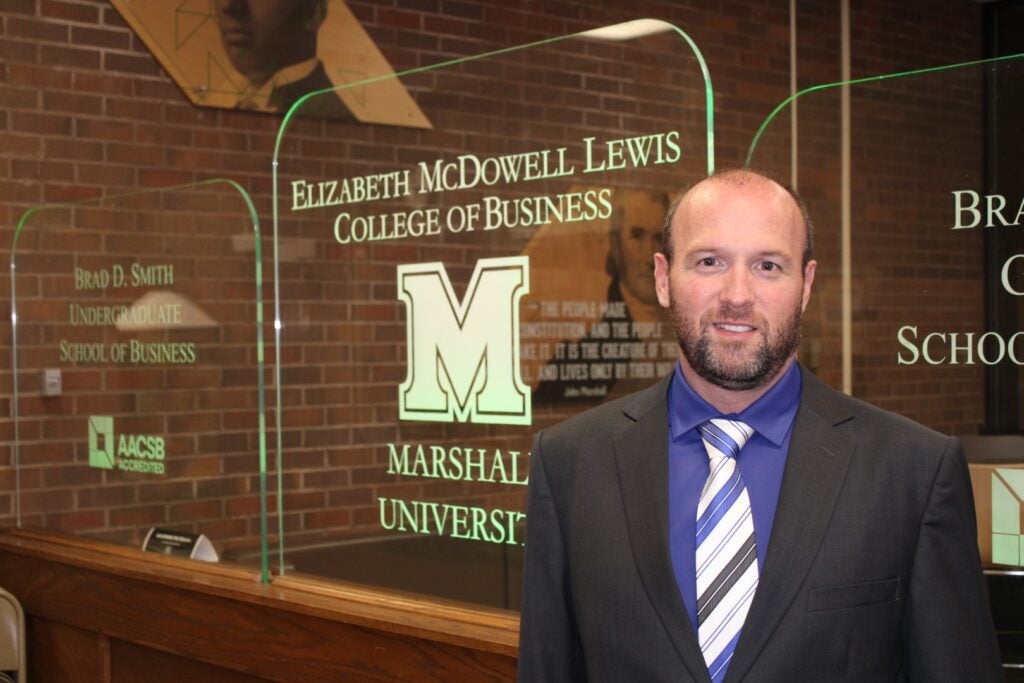 Joseph E. Turley, MBA
Joseph E. Turley is a multifaceted executive with a proven track record in leadership and innovation. Currently, he serves as the President of PipeView Services, a company specializing in advanced pipeline inspection solutions, and as the CEO of Pickleball Backyard, a venture dedicated to promoting the sport of pickleball. Before stepping into his current roles, Joseph gained invaluable experience as a Senior Specialist and Applications Engineer at L3Harris Technologies, where he led cross-functional teams and contributed to the development of cutting-edge technologies. His military background as a Special Operations Team-Alpha Operator in the 10th Special Forces Group (Airborne) has instilled in him a disciplined approach to problem-solving and a commitment to excellence. Joseph holds an MBA from Brigham Young University, where he honed his skills in business strategy and management. His educational background serves as a cornerstone for his leadership style, blending analytical rigor with a focus on team collaboration and stakeholder engagement. Joseph has two children and resides in Orem, Utah.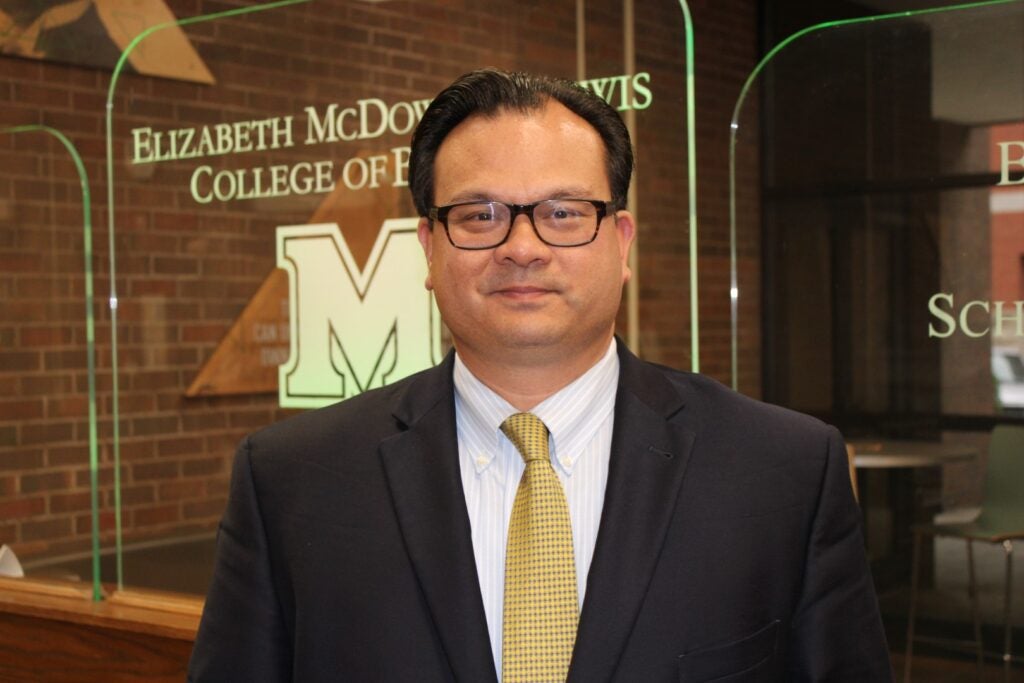 Jerry A. Ward, MS-Operations
Jerry is a new college adjunct instructor with 15 years of progressive supply chain experience previously.  During his 15-year experience in supply chain management, Jerry specialized in the indirect procurement space and dabbled in direct procurement for companies in various industries.  He is a fierce advocate of the power of positive philosophies in all endeavors.  He looks forward to bringing a worldly view to my research interests that draws from my experience in supply chain and experience in higher education.  When he is able, he enjoy video games, motorcycles, and fine cigars.  He has a German Shepherd dog named Dash that is a ball of energy.
Student Publications and Presentations
Abney, M. (November, 2023). Hands-on to Hands-off: The Influence of CEO Transitions on Family Brand Authenticity and Trust. The 4th Annual Marshall Business Research Conference. Marshall University, Huntington, WV.
Bracey, B., Kooti, A.J., Turner J. (April 2022). Examining youth entrepreneurial development as a population stabilizer in Appalachia. MU Student Research and Creativity Symposium. Marshall University, Huntington, WV.
Brassine, R. (August 2023). How women strengthen the link between CSR-contingent executive compensation incentives and real earnings management. The 2023 American Accounting Association Annual Meeting. Denver, CO.
Chatelain, A. (2023). Chapter 17: Teaching Fashion in Business Curriculums. In Blair and Robles, Effective Methods for Teaching Business Related Topics During and Post Crisis. National Business Education Association (NBEA).
Chatelain, A. (March 2023). Business social responsibility and community crisis response: perceptions of small business owners in small to midsized communities. The 78th SAM International Business Conference 2023. Nashville, TN.
Chatelain, A. (November, 2023). Small Town Charm? Business Social Responsibility and Local Community Crisis. The 4th Annual Marshall Business Research Conference. Marshall University, Huntington, WV.
Chatelain, A., Chaney, H., and Abbondandolo, J. (March, 2022). Sharing consumption in the COVID-19 era: Ten other people wore this shirt? Gross! The 2022 Annual Appalachian Research in Business Symposium (ARBS). Eastern Kentucky University, Richmond, KY.
Chatelain, A. (November, 2022). An examination of the effect of consumer behavior on showrooming: An empirical study. Marshall Business Research Conference. Huntington, WV.
Chen, H., Cates, T., Taylor M. (2023). The effect of patient quality measurements and HCAHPS patient satisfaction on hospital reimbursements. Human Systems Management, 42 (4), 419-433.
Chen, H., Cates, T., Taylor, M., Cates, C. (2020). Improving the US hospital reimbursement: how patient satisfaction in HCAHPS reflects lower readmission. International Journal of Health Care Quality Assurance, 33 (4/5), 333-344.
Easterling JK, Stearns JP, Smith TL (2022). Forecasting implications to improve supply chain and financial performance. Business Education Forum, 77(1), 8-11.
Kooti, AJ., Louis, V., Adomako, E. (January 2022). The impact of Georgia's state film incentive program on local school system suality through E-LOST revenues. Teaching, Learning and Research Symposium. Georgia Gwinnett College, Lawrenceville, GA.
Taylor, C., Abbondandolo, J., Louis, V. (April 2022). Effects of the CARES of 2020 on the US labor market and inflation. MU Student Research and Creativity Symposium. Marshall University, Huntington, WV.
Arnold, C. (June, 2023). The Future of Work – Practical Tactics To Enable Immediate Contributions in the Post Covid World. The 2023 National HBCU Business Deans Roundtable Annual Summit. Orlando, FL
Carroll, M. (November, 2022). SEC regulation S-K and corporate governance alignment: An analysis of materially challenging financial statement disclosures. The Marshall Business Research Conference. Marshall University, Huntington, WV
Carroll, M. (September, 2023). Continuous Auditing of Blockchain via Machine Learning. Hewlett Packard HBCU Technology Conference 2023. Hewlett Packard.
Clemente, S. (April, 2023). "Neonatal abstinence syndrome: An update on the cost and length of stay associated with treatment during hospital stay. MBAA International Conference, Business & Health Administration Association (BHAA), Chicago, IL
Clemente, S. (March, 2023). Man-opolized: Gender inequality in healthcare leadership. The 2023 Appalachia Research for Business Symposium (ARBS). Radford University, Radford, VA.
Cox, B. (March, 2003). Impact of EMR/EHR and computer decision support systems on nursing homes and long-term care. MBAA International Conference, Business & Health Administration Association (BHAA), Chicago, IL
Deslich, S., Suwal, A., Okonjo, J. (April, 2022). Using electronic medical records in controlling overuse of opioids. MU Student Research and Creativity Symposium. Marshall University, Huntington, WV.
Duty, K., Graves, A., Uriate, A., Deslich, S. Norton, T., Coustassee A. (March 2023). "Harm reduction in West Virginia: Do needle exchange programs reduce disease and decrease costs?" MBAA International Conference, Business & Health Administration Association (BHAA), Chicago, IL
Easterling, JK, Tabibzadeh, K., Smith, T. (March 2023). Interpreting mission statements as input to analyzing supply chain strategic fit. 2023 Appalachia Research for Business Symposium (ARBS). Radford University, Radford, VA.
Holmes, M. (November, 2023). A New Organizational Approach to Cultural Differences: Preventing the Rise of Quiet Quitting in the Workplace. The 4th Annual Marshall Business Research Conference. Marshall University, Huntington, WV.
Houran, B. (November, 2023). Hands-on to Hands-off: The Influence of CEO Transitions on Family Brand Authenticity and Trust. The 4th Annual Marshall Business Research Conference. Marshall University, Huntington, WV.
Kooti, C. (November, 2023). The Impact of Going Concern Type 1 Error on Information Content. The 4th Annual Marshall Business Research Conference. Marshall University, Huntington, WV.
Nash, L. (February, 2023). Designing Acct 2101 to be a "useful course" for all majors. Georgia Association of Accounting Educators (GAAE) Annual Conference. Georgia Gwinnett College, Lawrenceville, GA
Payne, S., Pulice, E., Coustasse, A. (November, 2023). The Silent Epidemic: Unveiling the Detrimental Impact of Primary Care Physician Burnout on Healthcare Delivery. The 4th Annual Marshall Business Research Conference. Marshall University, Huntington, WV.
Settle, J., Davis M., Davis, M., Pulice, E., Coustasse, Al. (April, 2023). The effect of magnet hospitals on nursing burnout. The 2023 Appalachia Research for Business Symposium (ARBS). Radford University, Radford, VA.
Thierman, B. (2023). The Leadership Workbook: For Small Business Owners: Set yourself up for success as a business owner, leader and mentor, and create a strategy by going through this fillable workbook journal. Amazon KDP.
Thierman, B. (2023). The Leadership Workbook: For Students: Set yourself up for success as a student, adult, teen, and create a strategy by going through this fillable workbook. Amazon KDP.
Trzyna, W., Cox, B., Coustasse, A. (November, 2023). Revolutionizing Healthcare: EMR/EHR Integration and Advanced Decision Support in Long-Term Care and Skilled Nursing Facilities. The 4th Annual Marshall Business Research Conference. Marshall University, Huntington, WV.